Zigbee adapters/wall plugs comparison
Which Zigbee adapter is the best choice?
In this battle/comparison we are going to look at which adapter plug is the cheapest, the most durable, the best built and which has the most? We're going to check it all out in this ultimate test.
With these smart plugs you can wirelessly switch the connected device on or off. Communication can be done via WiFi, Bluetooth, Z-Wave or Zigbee. In this test we will look at the Zigbee variant.
These all these adapter plugs use the new Zigbee 3.0 protocol. We mainly know the protocol from lighting from Philips HUE. In recent years you have seen more and more different products on the market that are not so much related to lighting. This is of course very nice because there will be more competition for other protocols and this ultimately benefits the price.

You can use these plugs with devices that you don't need to be switched on unnecessarily. Think of your TV that remains in standby when you go to bed. Some TVs use as much as 1.5 Watts in standby mode. That doesn't sound like much, but with the current energy prices you are talking about 8 to 10 euros per year.
Another, more extreme example, is an amplifier that consumes no less than 30 watts in standby consumption. You can imagine that you have earned this plug back in no time.
You can of course also use it to turn a floor lamp on/off, so easy if you don't have to look for the switch. In addition to this, you can also arrange that your lighting, and your appliances, always switch off when you are not at home. That way, nothing is left on unnecessarily.
Another application is receiving a notification when, for example, your laundry is ready. For this you need an adapter that can measure energy. You can then see when it has started (consumption high) and when it is finished (consumption low). You then send a notification to your phone via your Smart Home system.
In order to properly determine where you can save energy, you need to gain insight into your consumption. Because there is an energy measurement in the plug, you can get a good insight into this. In this way you could replace (or not switch on) the large consumers.
As you can see, an adapter is not just for fun, but it can also earn itself back.
Comparison:
We are going to compare the following Zigbee adapters:
- Silvercrest/Lidl adapter plug
- Philips HUE Smart Plug
- Aqara Smart plug
- INNR Adapter plug
-Friend Smart Plug
- Ikea Wireless plug-in socket
- BlitzWolf Wall Plug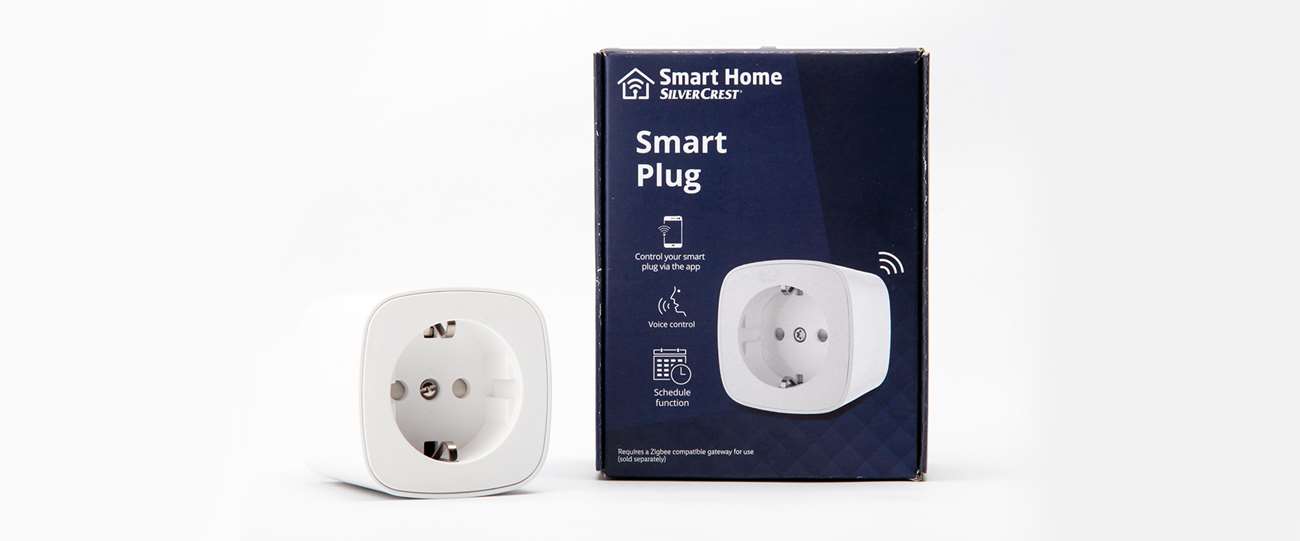 Silvercrest/Lidl adapter plug:
This is a simple plug adapter which is for sale at Lidl. Mainly distinguishes itself by the price.
+ -
Price (15.00 euro)
Sturdy build quality
On off switch
Power 16A
-
Size (it is quite large)
No energy measurement
Philips HUE Smart Plug:
Has been on the market for several years and works flawlessly with the Philips HUE platform. Most expensive plug in this comparison.
+
Sturdy build quality
Power Button
Energy measurement
Power 16A
-
Price (28.00 euros)
Size (it's quite big)

Aqara Smart Plug
Nicely designed adapter plug, which is quite large in depth, so that it sticks out a bit more than the rest.
+ -
Energy measurement
Sturdy build quality
Power button
-
Price (24.95 euros)
Size (it's quite big)
Power 10A

INNR Plug adapter
Dutch manufacturer which has developed a very compact intermediate plug.
+ -
On / off button
Very compact
-
Price (24.95 euros)
No energy measurement
Power 10A

Friend Smart Plug
Just like the INNR, a very compact plug which is almost invisible in your wall socket.
+
On / off button
Very compact
-
Price (24.95 euros)
No energy measurement
Power 10A

Ikea Wireless plug-in socket
Very cheap adapter but the largest in this comparison in terms of size.
+
Price (9.95 euros)
Power 16A
-
No on / off button
No energy metering
rather clumsy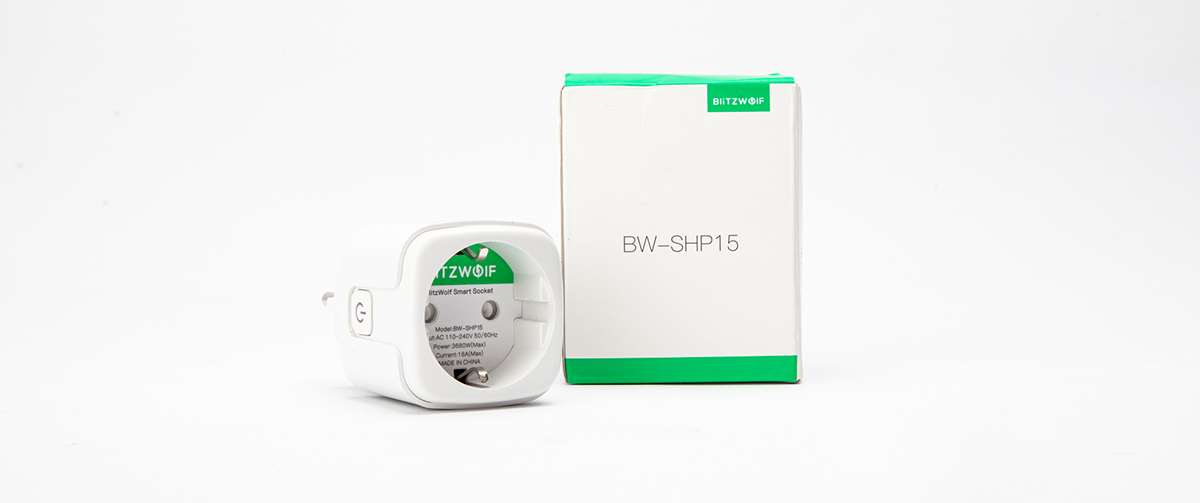 BlitzWolf Wall Plug
Cheap plug but build quality leaves something to be desired.
+
Price (14.95 euros)
Power 16A
On off switch
Energy measurement
Fairly compact
-
Build quality
Not/difficult to obtain in NL


Comparison table (total):

Which one should I buy now?
As you can see, the differences between these smart plugs are not too big. But you can say the following:
Do you go for the cheapest, and can the on/off button be stolen from you? Then the Ikea one is the best choice. Are you going for the smallest? Then the INNR is a great option. Do you want to be able to measure energy and not pay too much? Then the BlitzWolf is a good option.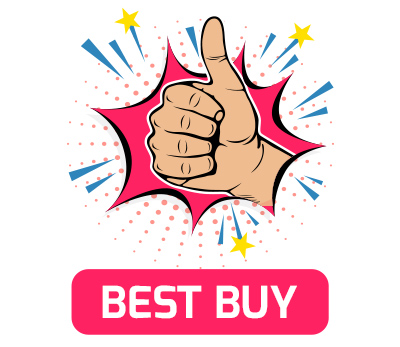 Our buying advice:

If we have to make a personal choice, we think the BlitzWolf is the best buy. It is fairly compact, well priced, has an energy meter and the disadvantage of the build quality shouldn't be a problem if you don't constantly plug in and out.