INNR - Starter kit
More and more products are appearing to control your lighting in a smart way. Most people know the Philips HUE, which has become quite successful. They have found an easy way to let normal men / women come into contact with home automation.
INNR (a Dutch company) is also entering this market. They have made their starter kit available for a review.

The starter kit consists of the bridge and 2 LED lamps. The bridge is the brain of the whole. She controls the lights by means of Zigbee. Philips uses the same protocol with their HUE, so it is also possible to connect the lamps to the HUE bridge from Philips. You just can't use the color option.
It can be purchased through our partner for € 79 .95.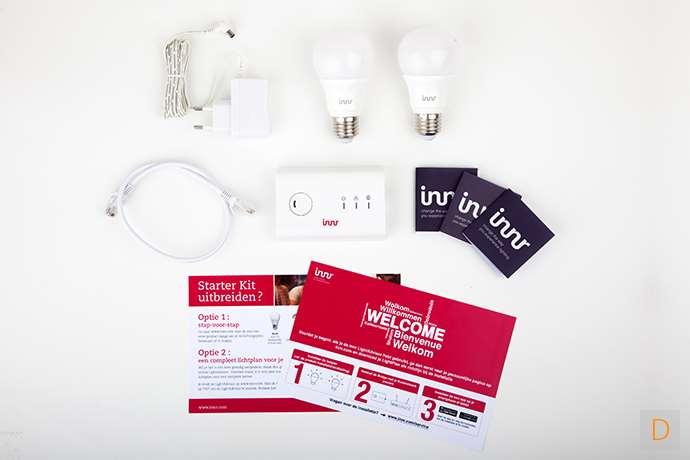 What do you get:
- Bridge
- UTP cable
- Instruction manual
- Quickstart manual
- 2 Lamps
- Adapter for bridge
Technical specifications lamps:
Length: 109mm
Diameter: 62mm
Wattage: 2 x 8.5 W.
Beam angle: 240 °
Lifespan:> 25000 hours
Lumen: 2 x 806 Lm
Fitting: E27
CRI: 80-90
Color temperature: 2700 K.
Standby consumption: 0.40 W.
Replacement wattage: 60 W.
Power factor: 0.70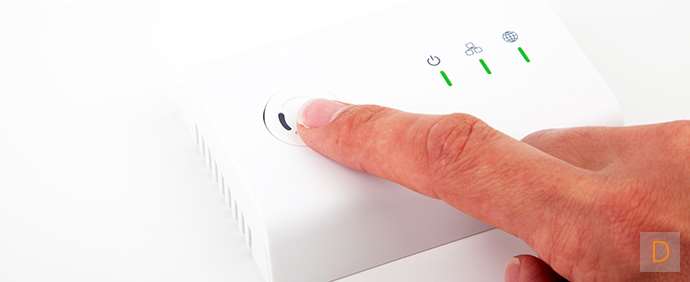 Installation:
Installing the bridge is not very complicated. You connect the UTP cable and the power, then you have to wait until all the lights turn green. If everything is green, you have to download the APP (Android/ IoS). Everything is neatly explained step by step in the APP.
Bridge:
As mentioned, the bridge is the controller of the whole. It works via the Zigbee protocol and has the option to build a "Mesh" network. As a result, the lamps also communicate with each other and the bridge does not need to be central. A maximum of 100 lamps can be controlled.

Lamps
2 LED lamps of 8.5 W (806 Lm) are included with this starter kit. The 8.5 W can be compared to a 60 W incandescent lamp. The color temperature is 2,700 K, which is not very warm but also not cold. The lamps dim nicely and do not flicker at a low wattage.
They are not much bigger than a standard light bulb. Nicely done.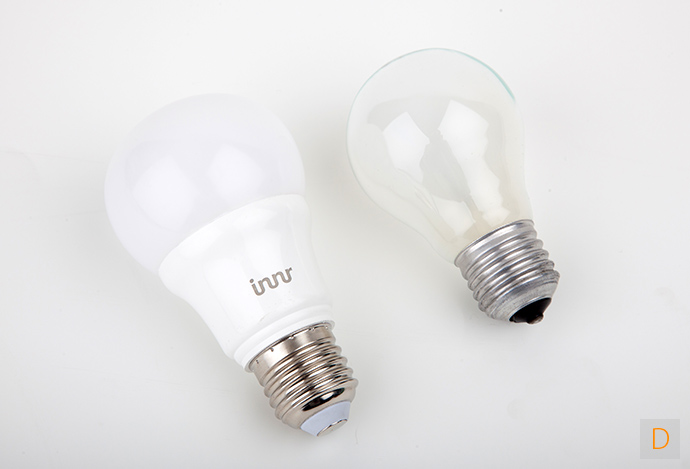 In addition to these normal E27 LED lamps, INNR also has various other types of lamps in their range (such as LED strips, spots).
APP:
The APP is simple. You can switch lights on / off or dim them by means of scenes. It is of course also possible to operate individual lamps. It is not yet possible to make more complex rules. The APP is clearly still under development. For example, I had a few times that it crashed and the lamps did not respond immediately. INNR indicates that they are working hard to further improve and supplement the APP.
Conclusion:
If you are looking for a system with which you can operate your lights easily, remotely, then the INNR starter kit is a good start. The system is simple and user-friendly, but more than on / off / dimming is not possible. INNR is working on further expanding the system, so this will be a matter of time before more is possible. We keep an eye on this system.
Nice to mention is that you can put together a free light plan via the INNR website.
User friendly
INNR has a nice light range
Price
Sometimes a bit buggy
Still has to be developed
No options yet for switching other products (plugs, heating, etc.)
No API
APP version: 1.5.2 Android
This product is for sale for:
---
€ 80
Buy
---
;
;