Aqara Magic Cube - MFKZQ01LM
Smart remote control that works via movement.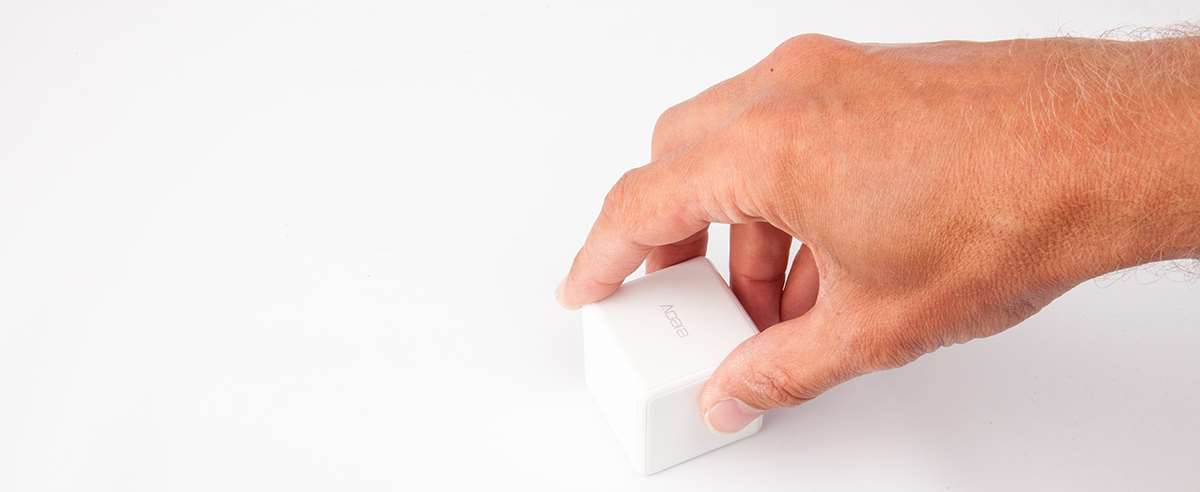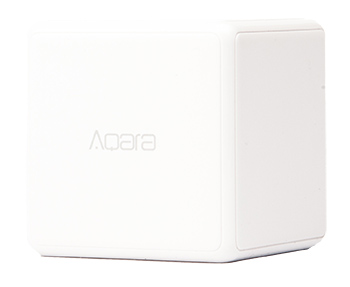 Xiaomi is a Chinese manufacturer of smart home products. They make products for a friendly price to make your home smarter. These generally work via the Zigbee protocol. Nice is that Xiaomi has a large eco system and therefore has different types of products. Think of Motion sensors, Temperature sensors, smart lamps and door sensors.
We are now going to look at a new product from the wizard of Xiaomi the Aqara Magic Cube. With this square device you can make magic. Well, we are of course very curious if he can turn my house into a castle with this magic. Unfortunately, he cannot, but he can easily operate my house. You can switch on all my lamps with a simple flip.
This cube is a kind of remote control that responds to movements. There are no less than 8 different ways to activate this cube.
- Shake
- Wake up
- Drop
- Rotate 90 °
- Rotate 180 °
- To push
- Tapping
- Rotate
We think it would be interesting to test that. So after the installation (further on you can read how to do this) we dropped it directly from our stairs. Unfortunately he does not survive this. So tip don't throw it down the stairs.
All joking of course because this cube is quite solid. (No, don't really throw it down the stairs). It is made of plastic and has a white cream color and the aqara logo is on the front. He is not super small with his 44x44x44mm, which he could have done half of mine. There is some weight in it, which is nice when you pick it up and operate it. As a result, it does not just roll over.
It works via the Zigbee protocol and is powered by a CR2032 battery which you see in more aqara products. A stick is included to loosen the valve at the bottom. You can then access the battery and the add button. You will also find an LED here to see the status.
The Cube is for sale for around € 11.00 if you get it in China and in the Netherlands it is for sale for € 26.95.
What do you get:
- Magic Cube
- Pin to release the back
- Chinese manual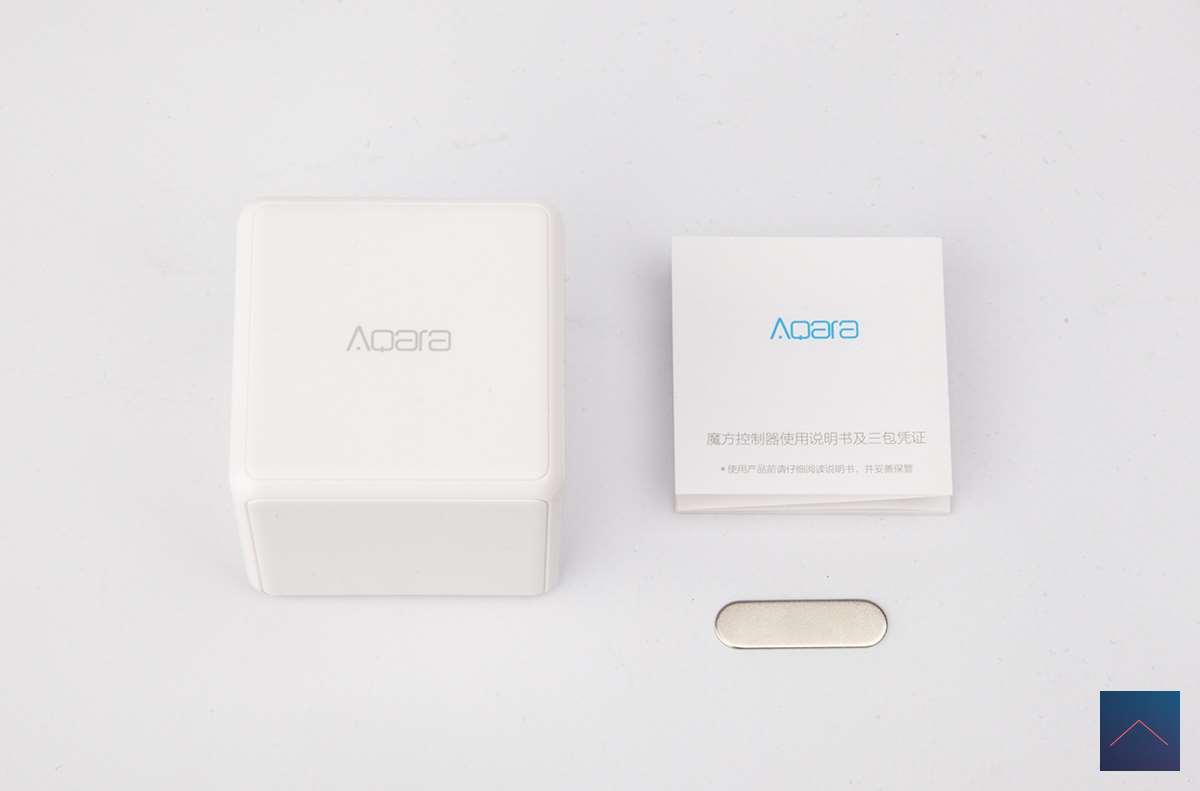 Installation:
We will install this sensor on the following systems:
- Xiaomi Gateway v2
- Domoticz
- Home Assistant
- Homey
This sensor can also be installed on Smartthings. As soon as we have provided it with a review, it will also be our turn. I have also tried the ZipaTile and Vera but unfortunately this sensor does not work on these controllers.