SwitchBot Curtain & Meter & Hub & Button
We are going to review various SwitchBot products.
We have received some nice products from SwitchBot. This manufacturer specializes in making your curtains smart. They started in 2016 as a kickstarter and have been one of the few to have had a successful campaign. They even started sending products back in 2017, not many kickstarter projects can say that.
They have now made various additional products, including the Curtain, which we will provide a review.
Nice to mention is that this product won a Good Design Award 2020 and IDEA 2020 prize in 2020. That's not nothing! So our expectations are high.
SwitchBot Curtain:
The SwitchBot Curtain is a device to make your curtains smart. By installing it you can open or close your curtains remotely. It works via the supplied APP or via a Smart Home system such as the Homey. The wireless communication is via the bluetooth protocol (v5).
You can also add a HUB to control it via WiFi/external. More on this later.
It has a built-in battery that you can charge via USB. According to SwitchBot, it should last 8 months.
No waste, just replace
The SwitchBot is unique in that you can continue to use your existing rail system and only add the smart part. This clever part is a motor with brackets and a wheel for the movement.
So you don't have to replace your rail system. This not only saves work with the installation, but also saves space on the waste mountain.

What do you get:
- Engine
- 2 arms/suspension brackets
- Manual brief
- Manual long
- 5 wheels
- ruler
- 8 spacers
- USB cable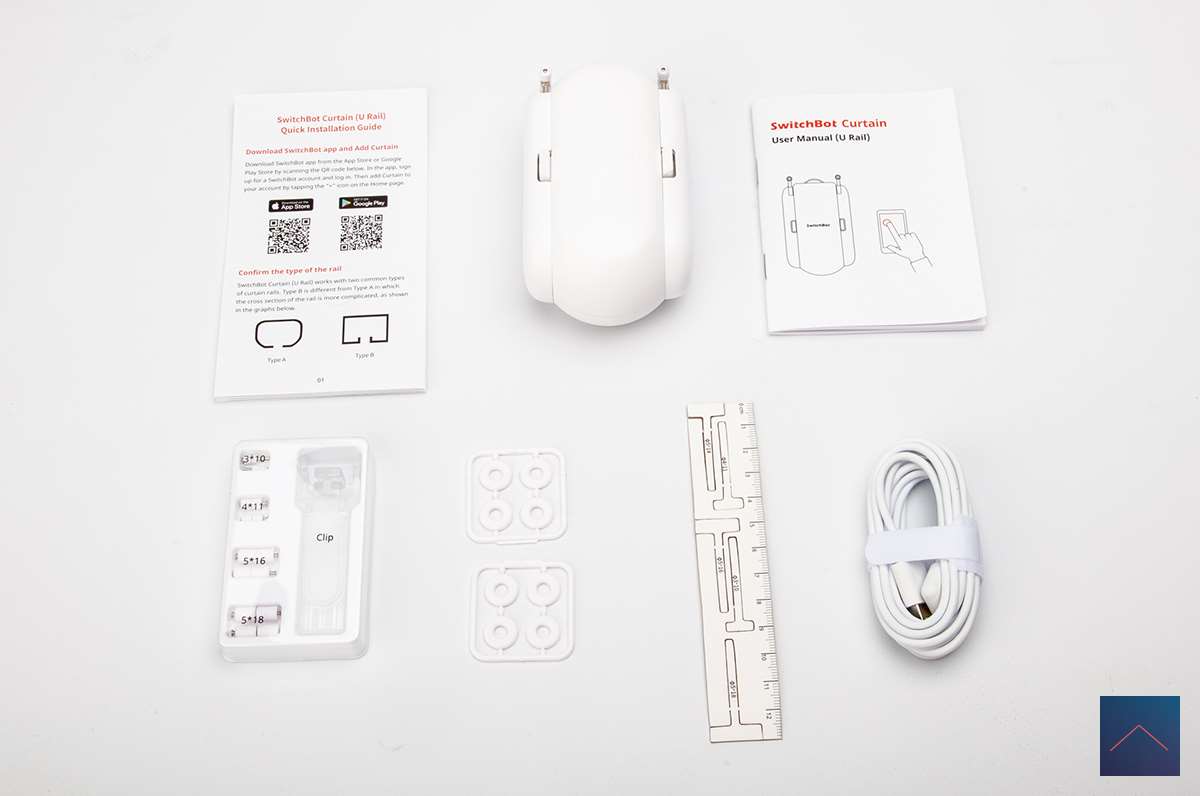 Specification Curtain:
Sensors

:

Accelerometer, light sensor

Pulling force

:

up to 8 kg curtains

Maximum rail length

:
3 meters

Weight

:
135g

Dimensions

:
42x51x110mm

Power supply

:
Type-C, 5V-1A

Battery life

:

up to 8 months (unlimited with solar panel)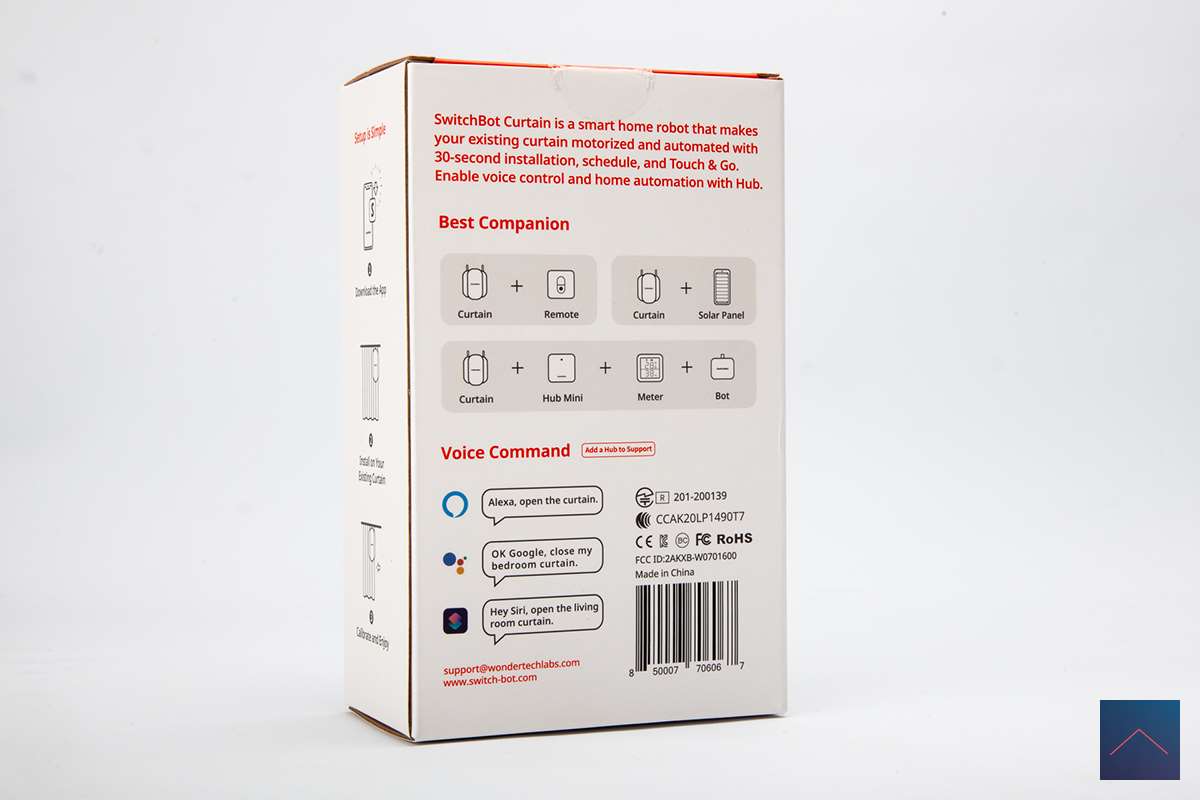 For every type of rail
Different versions of the SwitchBot Curtain are available. So it doesn't matter what kind of rail you have. Of course you have to buy the correct version. The following versions are available:
- Rod
- You rail
- I Rail
There are minimum and maximum dimensions for all types. It is best to check the SwitchBot website to see if your type is suitable. In general this will not cause any problems.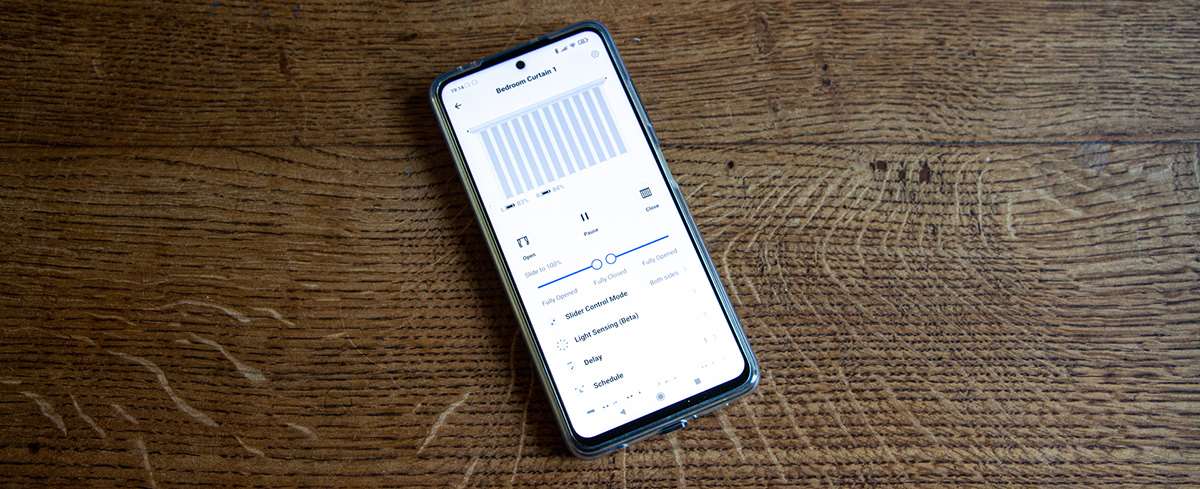 Solar Panel:
As an extra you can buy a solar panel with the Curtain. You no longer have to worry about the battery. These are charged by solar energy. You can attach this panel to the motor or separately to the curtain. This depends on the amount of sunlight that falls on the panel. In my case, the engine hangs well above the window frames so that little light falls on it. So I use the option to hang it a bit lower, so I stick it to the curtain with double-sided tape.
What do you get:
- Solar panel
- USB cable
- Double sided sticker
- Instruction manual

Hub Mini:
The Hub Mini is the central control system of all your SwitchBot products. If you connect this hub, you get a connection to your WiFi network and you have the option of a Cloud connection. You can then also operate your curtains while you are away.
Because you are then connected to your network, you can also link it to Google Home, Alexa, IFTTT and use the API to connect it to, for example, the Homey. You also get the option to control your infrared devices such as your TV and air conditioning.
This hub is therefore a very handy addition. It is for sale for 31.86 euros.
What do you get:
- HUB
- USB cable
- Double sided sticker
- Instruction manual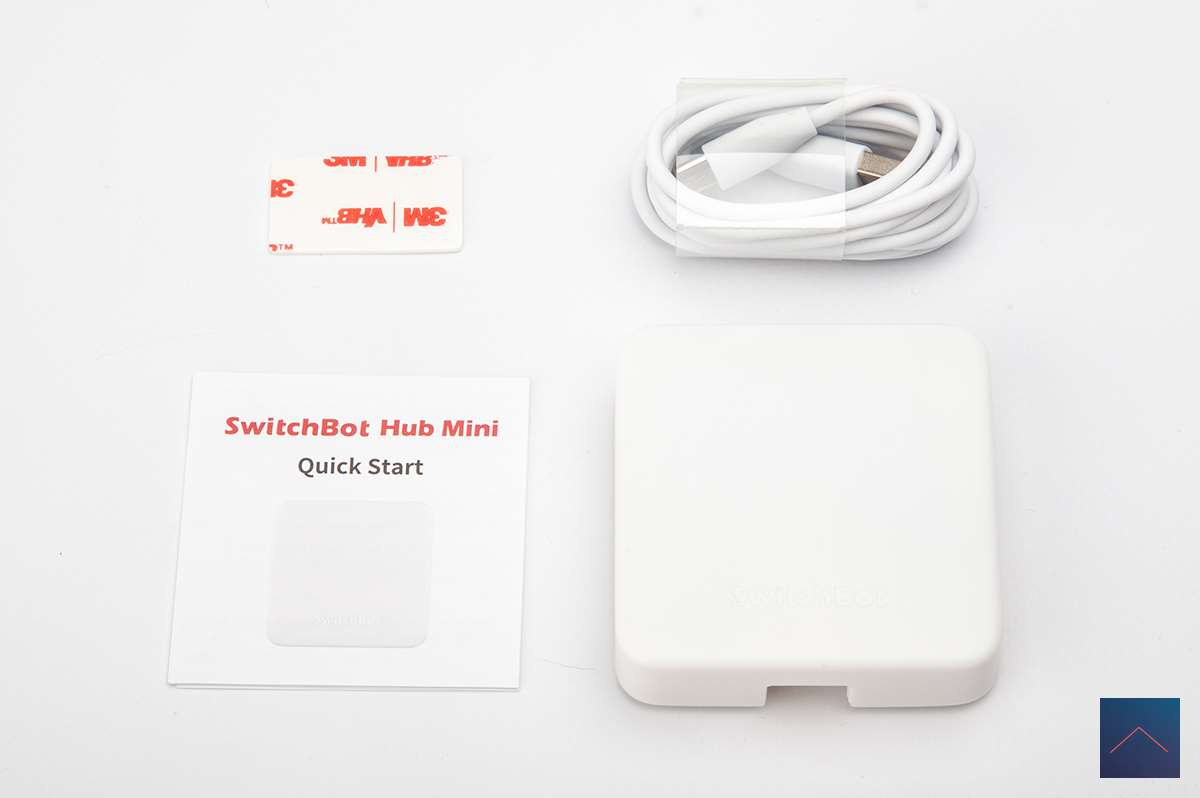 Remote:
The next accessory we are going to look at is the "Remote", which is a remote control to which you can associate certain actions. It has 2 buttons and is super small at 3.4x4.2 cm in size. You can use it to open/close your curtains.
What do you get:
- Remote
- CR2032 battery
- Tab to open the back cover
- Double sided sticker
- Instruction manual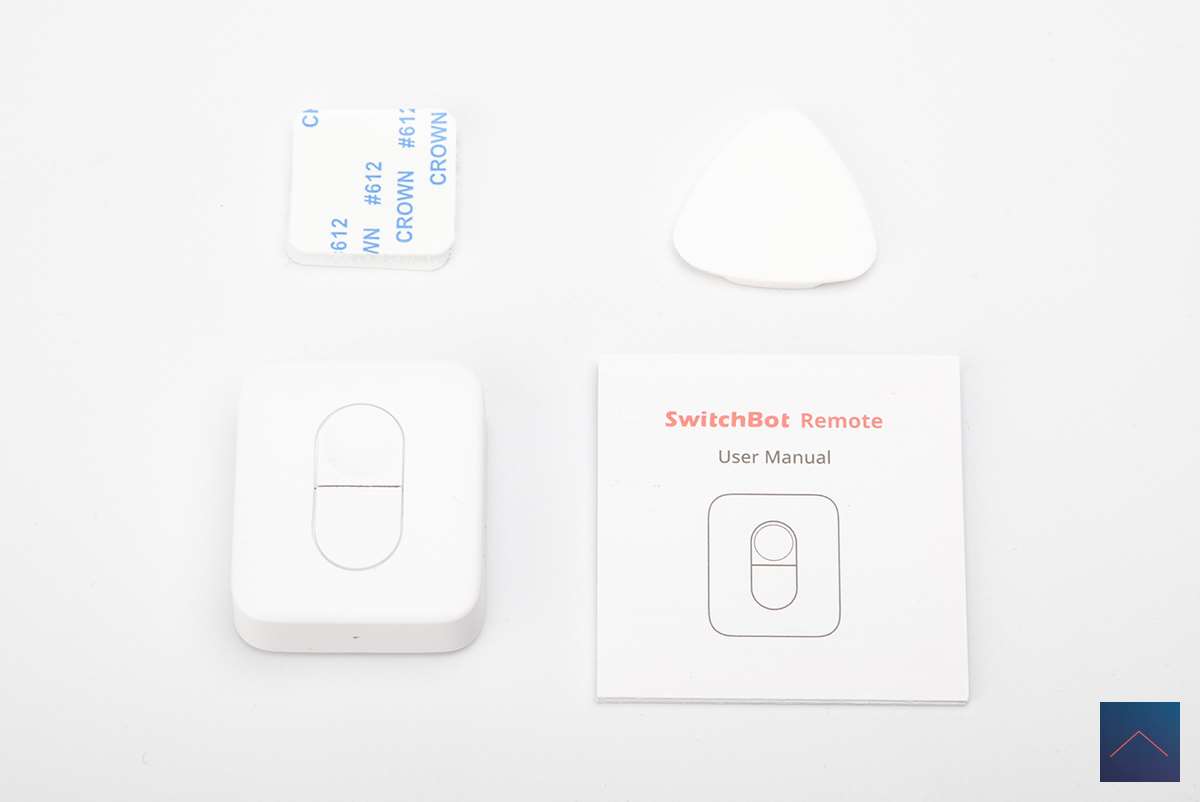 Temperature and Humidity Meter:
The last product we received from SwitchBot is the temperature and humidity meter. As you can guess yourself, this allows you to measure the temperature and humidity. It has a display on which you can immediately read the values
You can of course also see the values in the APP. It is powered by 2 AA batteries and has a small foot to allow it to be placed at an angle.
It is for sale for 15.59 euros.
What do you get:
- Meter
- Instruction manual
- 2x AA batteries
- Foot