Xiaomi/Honeywell Smoke Detector
A review of the smart smoke detector from Xiaomi/Honeywell.
We have received some new products from Xiaomi. This Chinese manufacturer makes Smart Home products for a very competitive price. These often work with the Zigbee protocol to control wireless communication. This also applies to this smoke detector, which we are going to provide with a review.
A must have...
A smoke detector should no longer be missing in your home. After all, he can save your life. A smart smoke detector naturally gives a completely safe feeling because you can also make smart rules in addition to the acoustic sound.
Such a smart rule could be, for example, that if smoke is detected, it will switch on all your lights. So nice when it's dark. Another example is that he shuts off your gas line. You could also send a notification if you are not at home. So you can respond earlier. All things that make everything just that little bit safer and better.

As the name of this product suggests, this smoke detector was made together with Honeywell. This manufacturer is mainly known for thermostats, but also makes other products. Why Xiaomi did not make this product itself is not entirely clear to me.
This smoke detector has a smooth finish and a white color. At the top is an elevation with holes on the side where the smoke can enter. It is fixed to the ceiling through the supplied foot. You can first confirm this and then click the smoke detector in. You can screw or stick this foot with double-sided tape. Both are included.
It is powered by a CR123A battery which you will find more in Smart Home products. It cannot be connected to a fixed power supply.
It measures 60 x 60 x 49.2 mm, which makes it fairly compact, especially if you compare it with, for example, a Nest Protect which measures 134 x 134 x 38.5 mm. A Fibaro Smoke Detector still remains the smallest of the smart smoke detectors.
It is for sale between 25.00 and 40.00 euros.
What do you get:
- Smoke alarm
- CR123A battery (optional)
- Manual APP (Chinese)
- Installation manual
- Double-sided tape
- Screws and plugs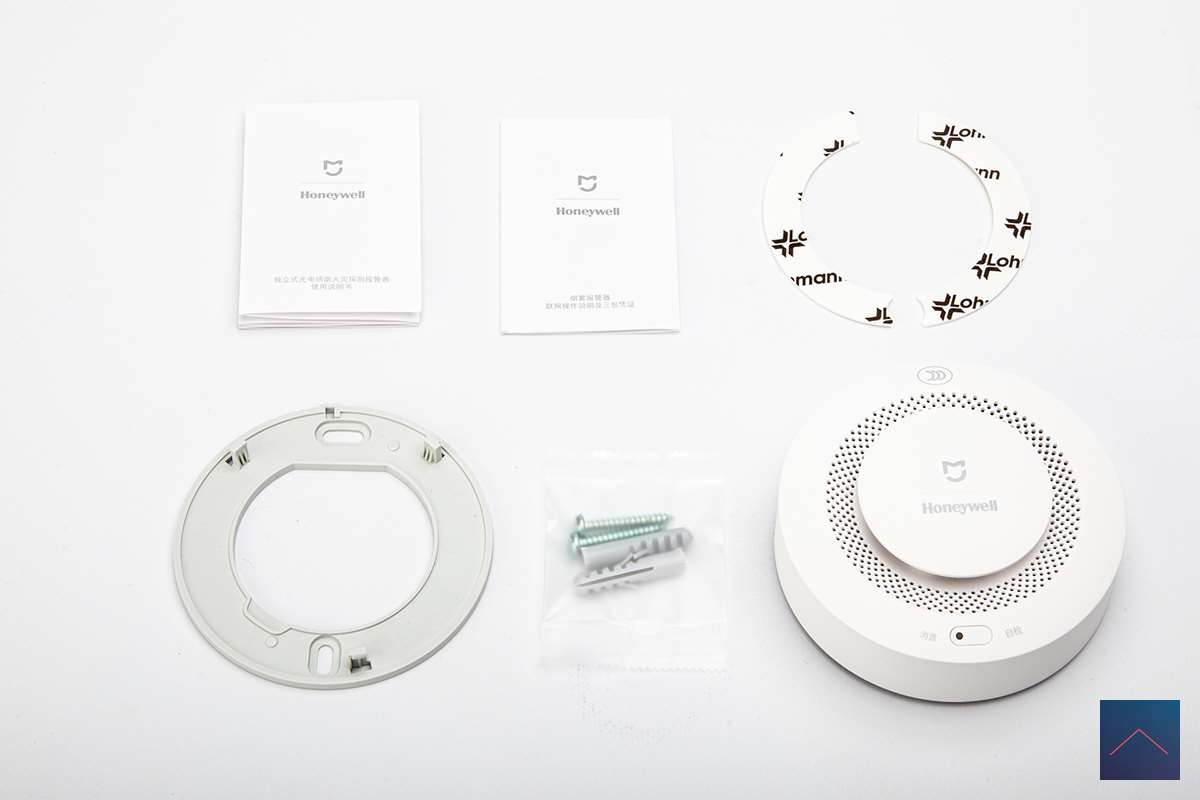 Specifications

:
Dimensions

:
 
90x90x36mm
Protocol:
 
Zigbee

Battery

:
 
CR123A

Working temperature

:
 
-10 > +55 graden
Certificering:
 
GB 200017 - 2006
 
 
 
 
 
 
LED/Beep status

:
 
LED

Sound

Works as it should

Flash red, 1x yellow

1x beeb

Low battery level

1x

yellow

1x beeb

Error

3x yellow flashes

3x

beeps

Fire

3x red flash

3x

beeps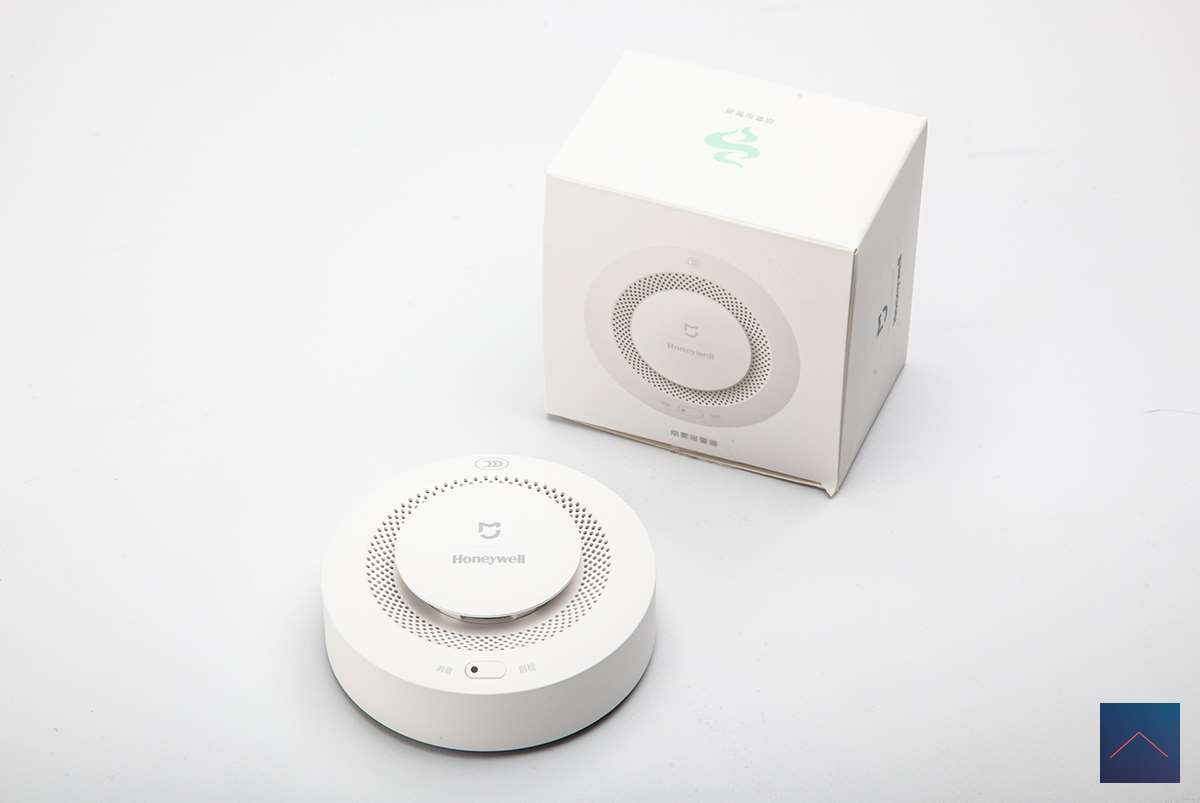 We will install this smoke detector on the following controllers:
- Homey by Athom
- Xiaomi - Mi Home Gateway
Table of content
This product is for sale for:
---
€ 25

Buy
---
;
;