Aqara Motion Sensor P1
Review of the new motion detector from Aqara.
Cool to see that manufacturers continue to improve their products, including this Aqara Motion Sensor P1. Its predecessor had some limitations and didn't always work well, so an upgrade was necessary. We will of course look at it extensively and compare it with the old version.
With this motion sensor, as the name suggests, you can detect movement. Like all motion sensors, it reacts to the temperature difference between the environment and the object. This heat is not visible to the naked eye, but this sensor can detect it and so it can see that there is movement. This is useful, for example, if you want a lamp to turn on as soon as you enter. Or as an extension for your alarm system.
Super small and there is more.
This sensor is the smallest on the market with its dimensions of 4.2 x 3.30 cm (DxH). It has a cylindrical shape and a small bracket is included to hang it. So you can hang it well in a corner. This hanging can also be done without the bracket. This can be done by sticking a double-sided sticker on the bottom. As a result, you can of course aim the sensor a little less well (hanging it in a corner).
As an extra, it also has a possibility to measure light. This is useful, for example, to switch on a lamp at a certain light intensity and movement. This is also updated more often compared to the old version.
It is for sale for around 25.00 euros.

Zigbee 3.0
This motion sensor uses the new zigbee 3.0 protocol. We mainly know the protocol from lighting from Philips HUE. In recent years you have seen more and more different products on the market that are not so much related to lighting. This is of course very nice because there will be more competition for other protocols and this ultimately benefits the price.
Thanks to this new protocol, it has an improved battery life of up to 5 years and you can adjust the sensitivity of the sensor. The latter was not possible with the old version, so you sometimes got an error message if, for example, your cat walked by.
What do you get:
- Sensor
- Suspension bracket
- Chinese manual
- Double sided sticker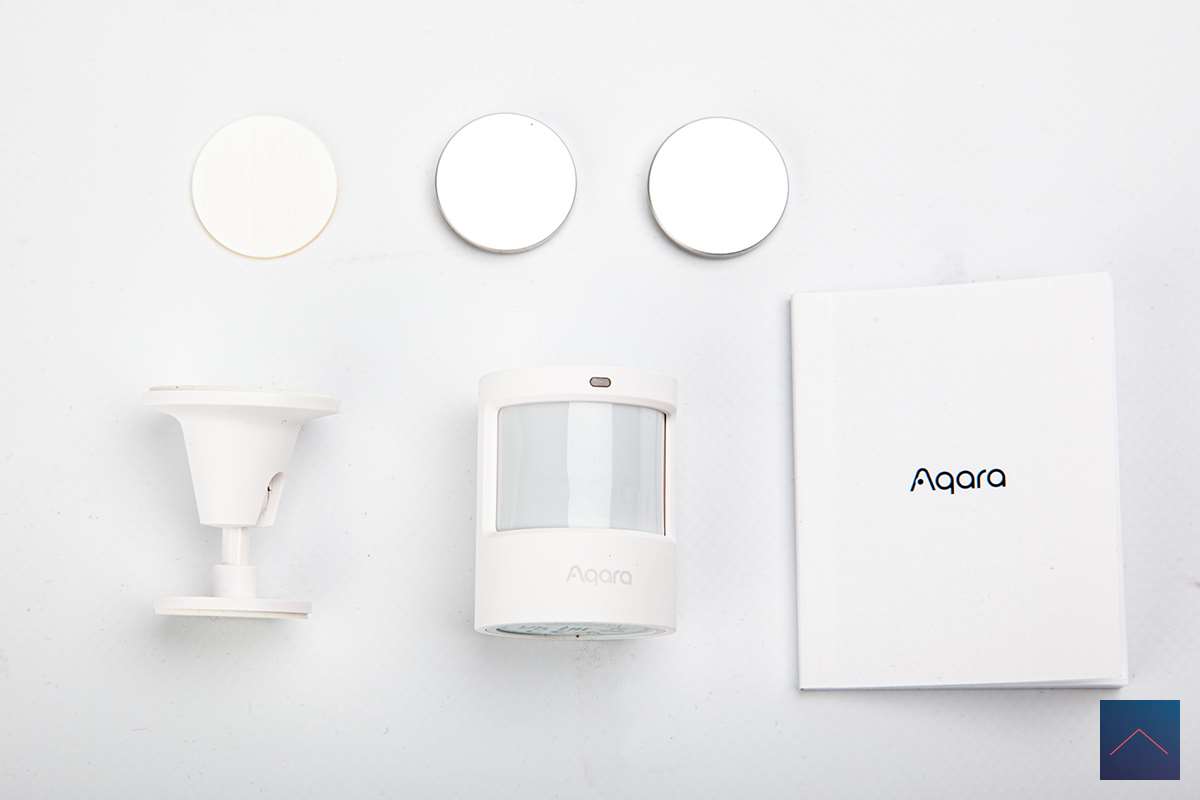 Specifications:
Protocol: Zigbee 3.0
Functions Motion detector and lux meter
Colour White
Suitable for outdoors: No, but sheltered should be possible.
Power supply: CR2450 battery
EAN: 6970504215979