Xiaomi Human Motion Sensor
After we have provided the Xiaomi wireless button with a review, we will also make a review for the Xiaomi Human Motion Sensor.

With this Human Motion Sensor you can, as the name suggests, detect motion. Handy to use to have a lamp turn on automatically or you can use it to, for example, detect burglars.
The communication with your controller works via the wireless Zigbee protocol. Do you want to know more about this protocol? Then it is best to read this article. With its 3.00 x 3.00 x 3.30 cm, it is super small. It does not have an extra sensor built in, such as a lux or temperature that you see with other sensors. There is also no tamper / tamper sensor present. So you can't detect if a burglar sneaky takes him off the wall.
This sensor is powered by a CR2450 button cell battery, there is no possibility to provide it with a fixed power supply. The hanging goes through the supplied sticker that you can attach to the bottom. This makes it difficult to properly aim this sensor. There is also no possibility of fixing it via a screw. There is, however, a variant with an extra bracket. This of course makes the sensor a lot bigger.
It is for sale between € 10 and € 15.
What do you get:
- Xiaomi Human Motion Sensor
- Double-sided sticker
- CR2450 button cell battery
- Manual (chinese)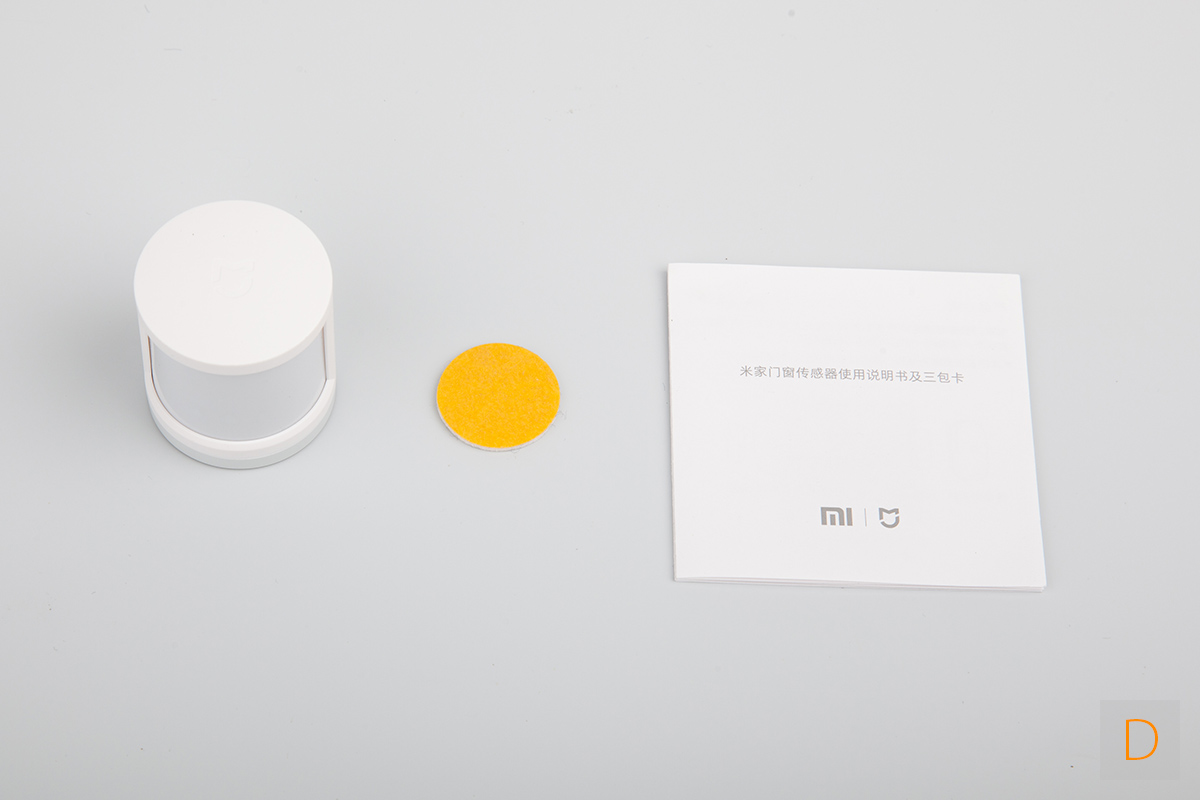 Installation:
We will install this sensor on the following systems.
- Domoticz
- Xiaomi Gateway v2
- Homey

This button can also be installed on Smartthings and Home Assistant. As soon as we have provided it with a review, it will also be their turn.