HomeWizard P1 - How to save energy
Review of an energy meter that allows you to save energy.
These are bizarre times in the energy market. Prices are skyrocketing and gas shortages are imminent. For an average household it becomes almost unaffordable to heat your house or even run the washing machine.
So smart products, for possible savings, are very welcome. Like this HomeWizard P1 meter. With this device you can monitor your electricity and gas consumption. We have tested it extensively, so read our findings quickly!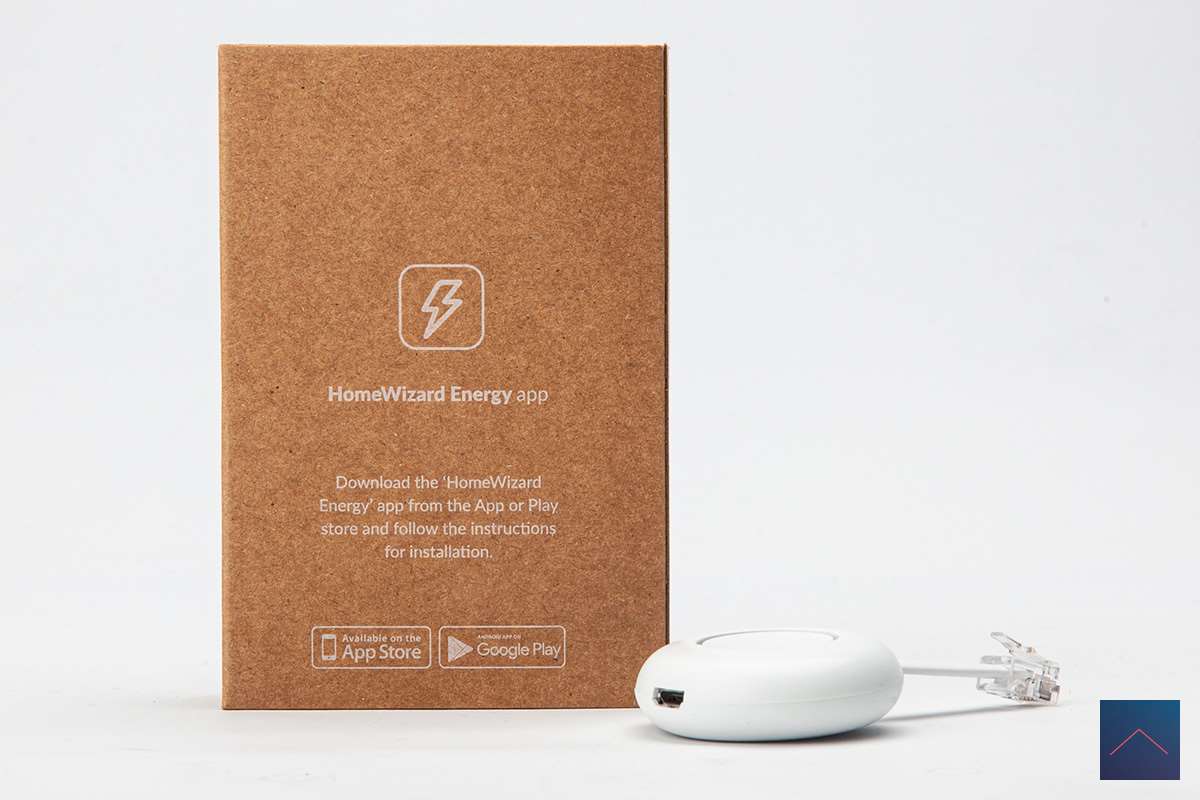 Known name
The name HomeWizard may ring a bell. That could well be because in 2013 they had launched a Smart Home controller with which you could operate your home. Quite unique for that time and it was also quite cleverly put together. You could connect lamps, intermediate plugs and wall switches to the system using the 433Mhz protocol. At that time they also had an energy module. This allowed you to keep an eye on your consumption.
At some point, HomeWizard stopped developing this controller and started focusing on energy products. For example, they have released a P1 meter, water meter and intermediate plug in a relatively short time. We are going to look at the P1 meter.
You will wonder what exactly is a P1 meter and what can you do with it?
You can connect this product to the port of your smart meter. You can't do anything with this product on an old/analogue meter. Once you have connected it (we will go into that in more detail in a moment), you can read the values ​​from the meter. You can then analyze this via the HomeWizard APP or send it from the API to another system.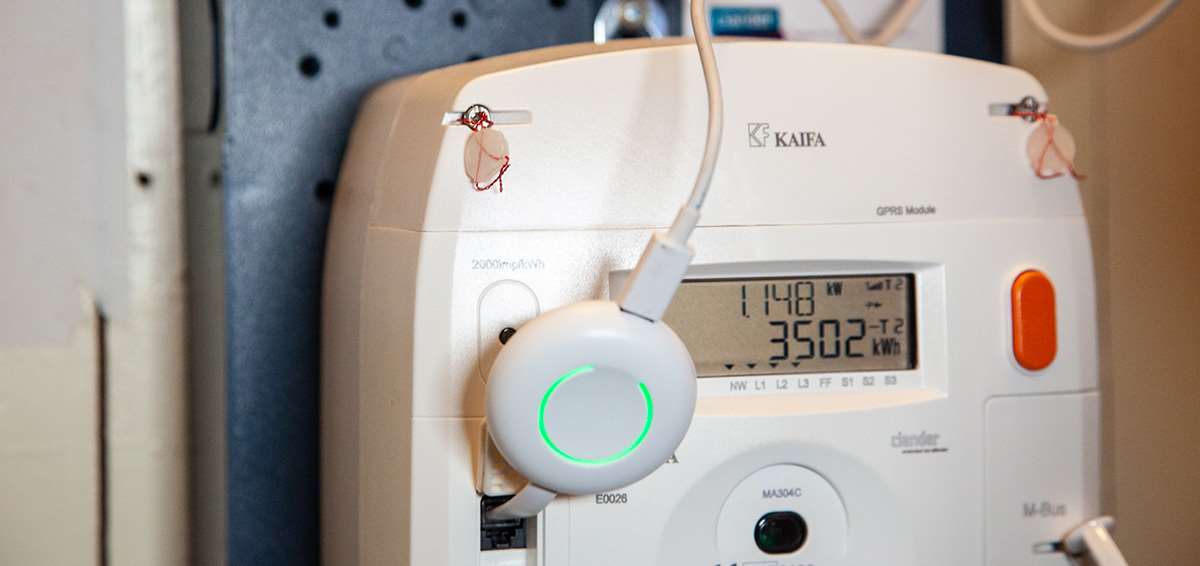 To spare?
Those numbers and statistics are all nice, but what can you actually save with this?
To be able to save properly, you first need to know what your current consumption is and where the major consumption and/or your standby leakage is located. And if you know what your consumption is and are going to save, you also know better how much you have saved. This naturally motivates you to save even more.
You also get a better insight into your standby consumption. This is especially visible at night. This allows you to find out, for example, that certain devices are switched on unnecessarily. And that these devices are switched off or replaced by a version that consumes less.
HomeWizard P1:
The P1 has a button on the front surrounded by an LED. Through this LED you can see the status and whether it is receiving power. More on this later. At the bottom is a USB connection to power it if necessary.
You can buy it for € 29.95, which makes it attractively priced.
What do you get:
- Manual (English)
- P1 meters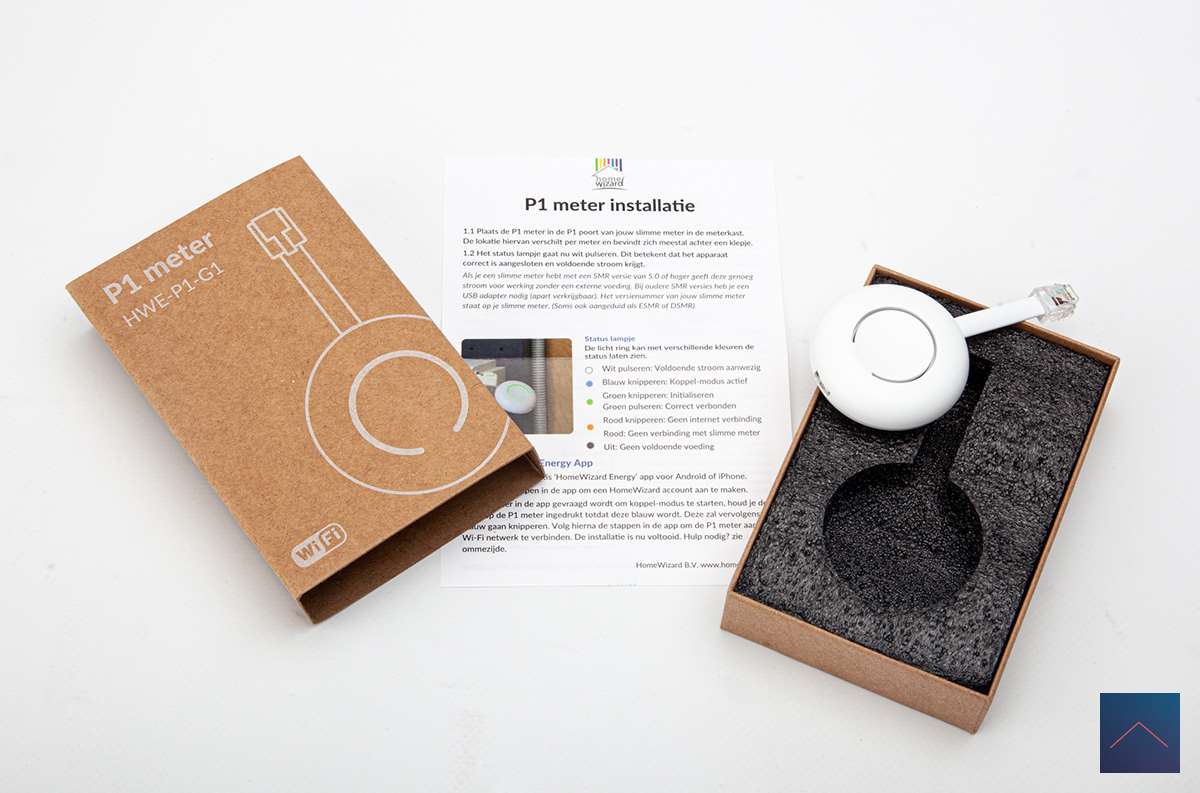 Specifications:
Wireless: 802.11b/g/n (2.4 GHz) WiFi Encryption with WPA, WPA2 and WPA3
Security: Automatic security updates- 128bits AES encryption with TLS/SSL
Power supply: Not applicable for modern smart meters (SMR5). Available separately for old meters.

Table of content
This product is for sale for:
---
€ 30

Buy
---
;
;