INNR Smart Plug - SP-220 (SP-120)
We'll take a look at this Zigbee between plug from INNR.
We have already provided many intermediate plugs with a review on our blog. Today we have one from INNR and it works via the Zigbee protocol. We have not yet discussed much between plugs with this protocol. This is because this market first focused on lighting. Fortunately, you see more and more other products with this protocol. Including between plugs, but also motion detectors and temperature sensors. But we carry on a bit. Let's go back to the INNR.
INNR is a Dutch manufacturer of Smart Home products. They have been making products since 2012, so you can say that they are no longer a newcomer. They make products for a favorable price. Especially when you compare it with Philips HUE, which quickly cost a few euros more.
Another feature of INNR is that they make products that are easy to install. The nice thing about the open Zigbee protocol is that you can also use the products on other controllers. We will of course test a few again.
The intermediate plug has a maximum connectable power of 10A (2.300W), which is sufficient for most applications. INNR does indicate that it is better not to connect a washing machine to it, which is a shame.
There is a button on the top to turn it on/off. It is very compact with its 48x48mm, so 2 fit next to each other, which is great. The plug has a matte white appearance.

More than just a plug
With the SP-120 intermediate plug you can also measure consumption if you have a Smart Home system that supports this. This makes it a bit unique because there are not many Zigbee products that do this. You can view the current consumption and total consumption.
It is for sale at € 24.99, which makes it reasonably priced. A Philips HUE intermediate plug will easily cost € 27.50 and the Xiaomi intermediate plug can be found cheaper for around 20 euros.
What do you get:
- Between plug
- Instruction manual
- Catalog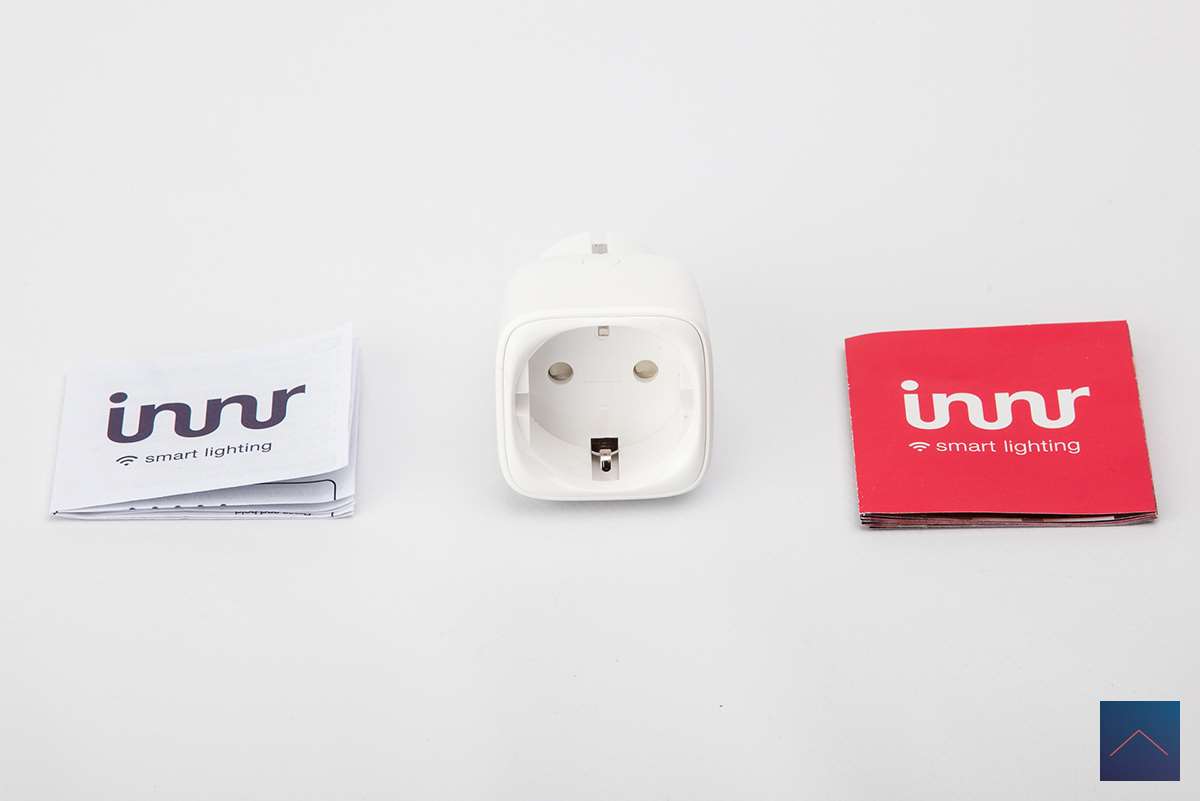 Specifications:
| | | |
| --- | --- | --- |
| Length |   | 72mm |
| Width |   | 48mm |
| Height |   | 48mm |
| Weight |   | 67,5gr |
| Protocol |   | Zigbee 3.0 |
| Maximum power |   | 10A |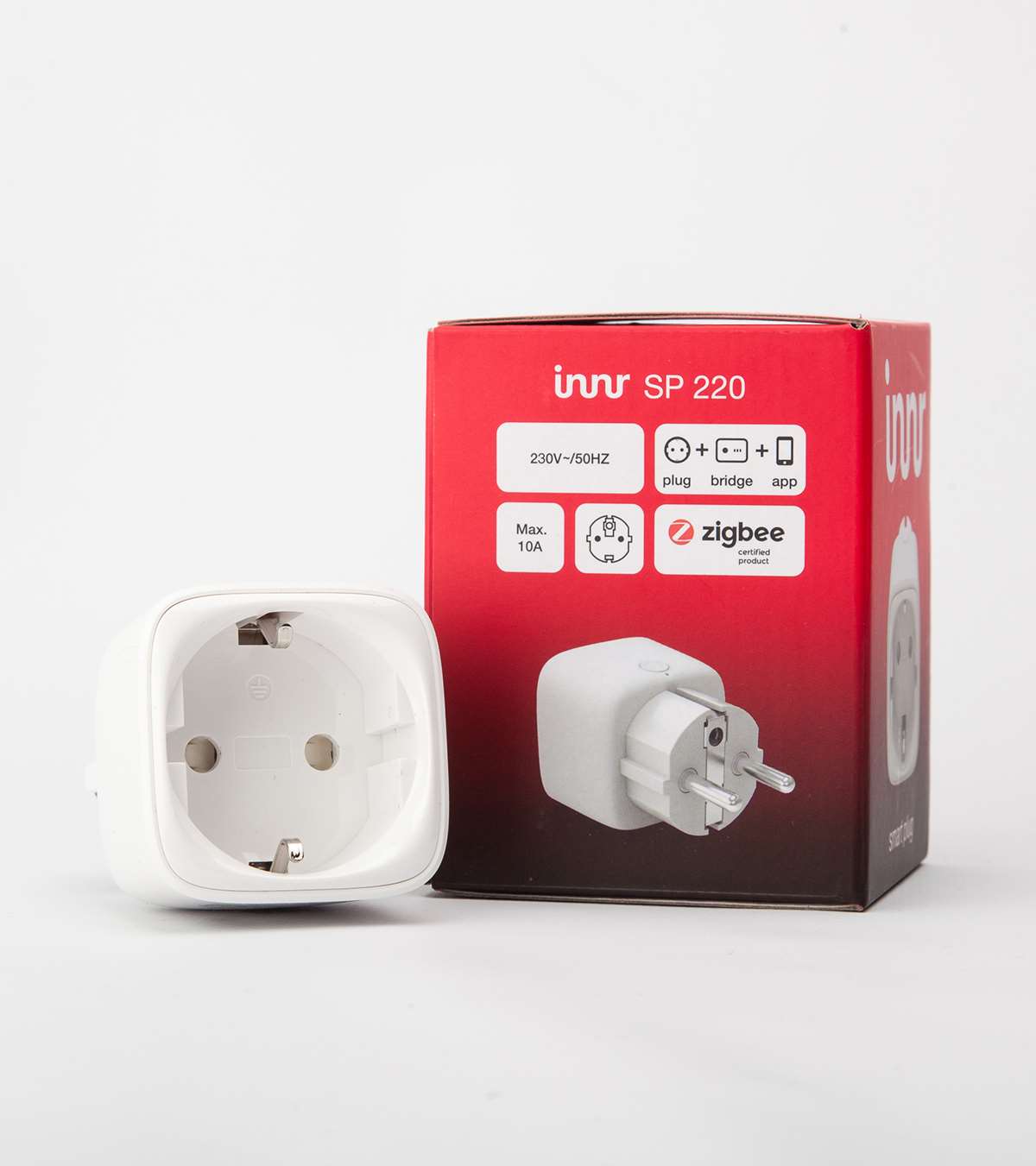 We will install this Smart Plug on the following controllers:
- Homey by Athom
- Zipato Zipatile
- Philips HUE
- ZipaTile
- Vera Plus
- Ikea Tradfri
Table of content
This product is for sale for:
---
INNR Smart Plug - SP-220 (SP-120)
€ 25
Buy
---