Legrand - Valena Next - Starterskit
Review of the Legrand Valena Next starter kit.
We have received a nice new product. This time a product of the Legrand. This manufacturer may not tell you much, but they are huge in installation technology. They supply products for non-residential construction, new construction and renovation and are very large in France, Italy and Germany.
In 2018 they acquired Netatmo, a well-known manufacturer of Smart Home products. With this acquisition they are also trying to penetrate the consumer market (end user).
Legrand already supplied several "not so smart" types of switchgear in various shapes. It was logical to also make these products smart, which is what the competitor Gira does, for example.
Back to the product made available to us. This is a starter kit to get acquainted with the Legrand product line called: Valena Next. It consists of a panel with hub and a smart socket. In addition, a wall switch is included. This allows you to detect whether you are not at home.
The Hub connects the whole together. So imagine: you turn on a lamp with the APP, it sends a signal to the hub, which in turn sends a signal to the lamp so that it turns on. The lamp then sends a signal back to the hub (that it is really on) and then again to your phone. This all happens very quickly, of course.
You can install the hub in a normal 40mm flush-mounted box, so no extra depth is required (which you sometimes see with other products). A maximum of 100 devices can be connected to the hub.
A maximum of 16A (3680W) can be connected to the wall socket and it is protected against overload. So you can basically connect any device to it without running into problems. It can measure the current consumption and total consumption for you. Of course it is equipped with earth clamps to make it completely safe.
The wireless switch is powered by a CR2032 button cell battery which, according to Legrand, should last 8 years. If it goes empty, there is an LED to indicate that this is happening. You don't have to build it in because a double-sided sticker is included so you can stick it anywhere in the house.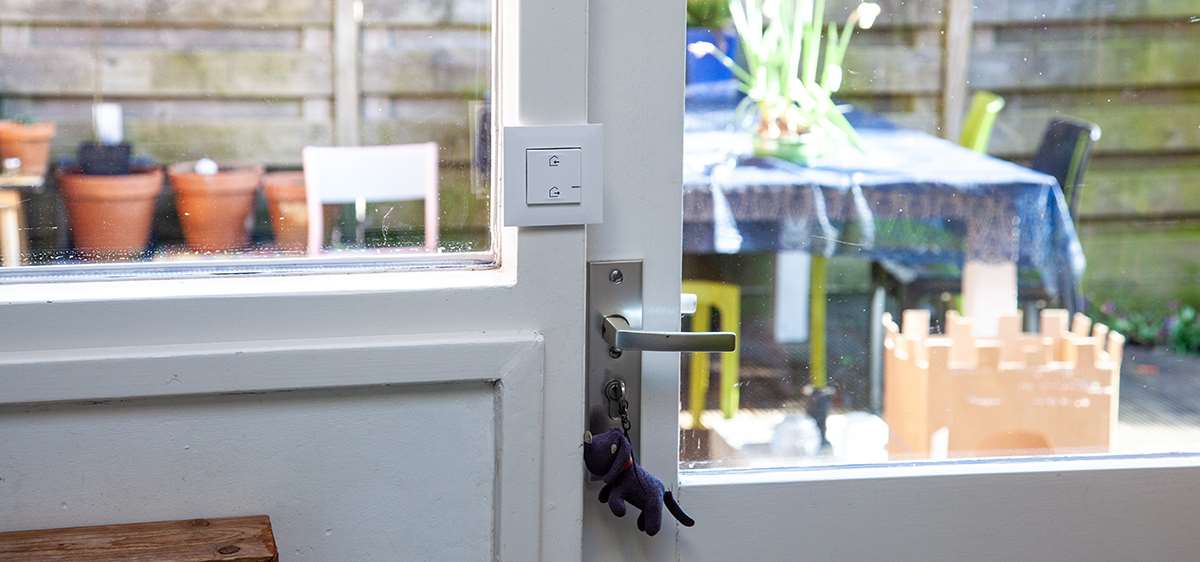 Zigbee is here
Legrand's products work with the wireless communication protocol Zigbee. Zigbee is best known for Phlips Hue, but has been on the rise in recent years. Products from Ikea, Xiaomi and INNR also work with this protocol.
Manufacturers that support this protocol are in alliance, allowing systems to work together. In practice it is often something different. But in theory a lamp from Ikea could work together with the hub of, for example, INNR.
If you have a Zigbee network you can take advantage of a "Mesh network" which allows devices to communicate with each other.
Range of products:
In addition to this starter kit, Legrand has a whole range of products available. There is a dimmer, switch for roller shutter, socket and a micromodule that you can install behind your existing wall switch. Enough to make your home nice and smart.
What do you get:
- Hub with socket
- Manual
- Remote control/wall panel
- CR2032 battery
- Cover frame for hub
- Cover frame for remote control
- 4 stickers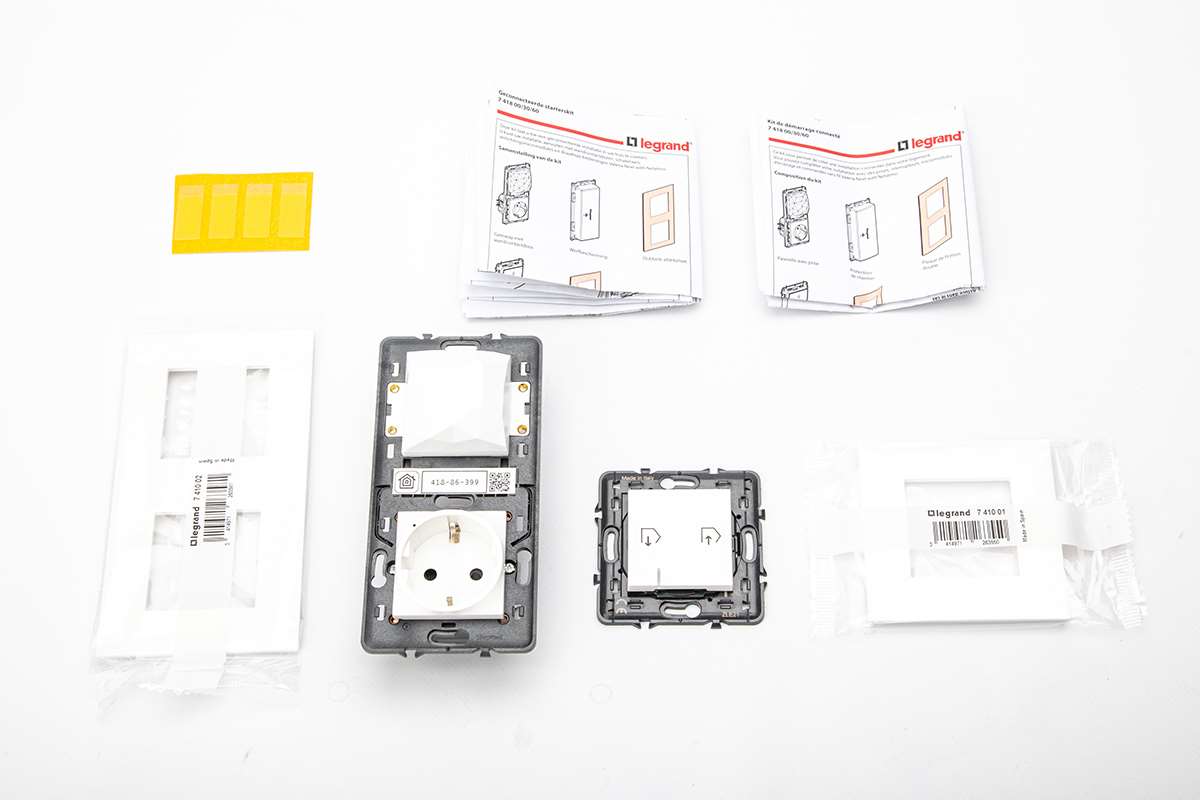 In the next chapter we will install the starter kit and look at the possibilities.