Loqed Smart Lock
Review of the Loqed smart lock. The best smart lock on the market?
This week we received a different product than the usual sensors and switches. This time a smart lock from Loqed. Loqed is a Dutch manufacturer, which of course makes the party even more fun.
Loqed was started in 2016 by Jeroen van Oorschot and Pierre van den Oord. They saw a need to open your door in an easy and safe way. Soon the idea came up to make a smart lock where you no longer need keys.
The first truly keyless lock
This lock is the first smart lock where you no longer need an old-fashioned key. It really works keyless, in fact: you can't even use your old key anymore. This lock has a kind of touch pad that is located on the location of the cylinder.
You can use this to open the door with your finger. This works because you give your phone permission to open the door. With your finger you activate a button to open the door.
I lost my hand, now what?
Yes, if you lose both hands it will be difficult to open the door. Although you could still try with your nose. Silly of course, but it can happen that your phone is empty. Then you can press that button until you weigh an ounce but it won't open.
Loqed has of course devised a solution for this in the form of an access code. You can enter a personal code to gain access. These code(s) can be managed via the APP. This is of course also super handy to give a third person access. Think of Airbnb or the cleaner. This person therefore does not need an APP.
A comment must be made with this construction, because this will of course make your lock less secure.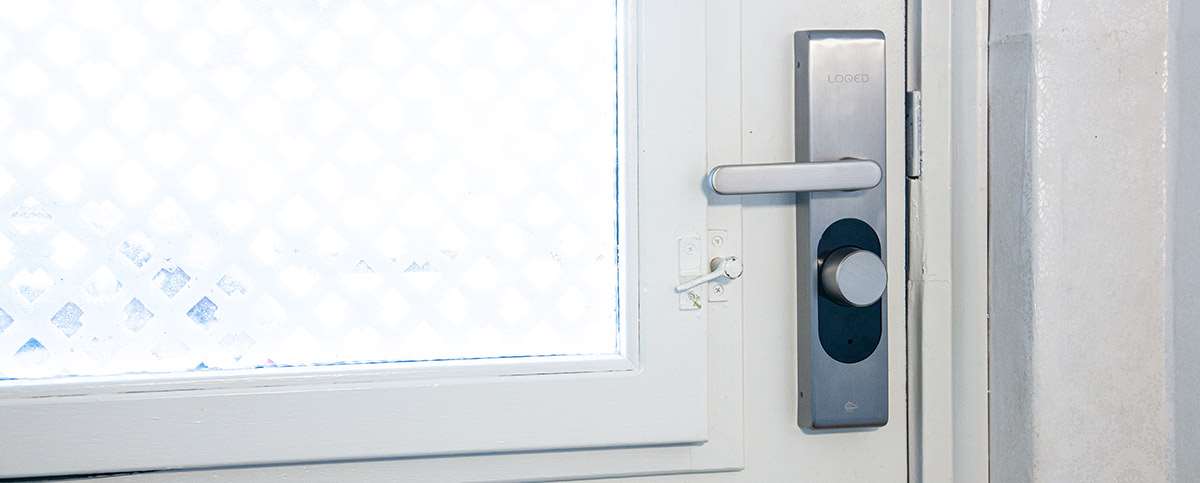 Is such a smart lock safe?
Often when we make reviews of smart locks, the first question is: what about security?
If we look at the Loqed, it has a 3 star SKG quality mark. This is the highest attainable class. This means that there is a 5 minute break-in delay. This doesn't seem like much, but every extra minute is of course too much for a burglar. He wants to be in as soon as possible. With this lock it is also possible to apply for the Police Quality Mark Safe Living.
In addition, it is not possible to break the cylinder in half and it is made of hardened steel, which means that drilling is not possible.
As mentioned, the lock can also be operated with a telephone and the data is sent encrypted (256 bits). What should also be mentioned as an advantage is that you can see whether your door is being opened. You will receive a notification on your phone. So in that sense you can react earlier yourself if the door is opened unauthorized.

Extra smart
This lock is extra smart because it knows whether you are inside or outside. So, for example, if your phone is inside, the lock cannot be opened on the outside. Very handy if you keep your phone close to the lock.
What do you get:
- Key lock
- Bridge
- 2x rings (large)
- 3x rings (small)
- Cylinder
- Control panel
- Ring for trade
- 2x bracket for panel
- 8x battery AA
- Engine
- Cylinder tightening screw
- Screwdriver
- Allen
- Lever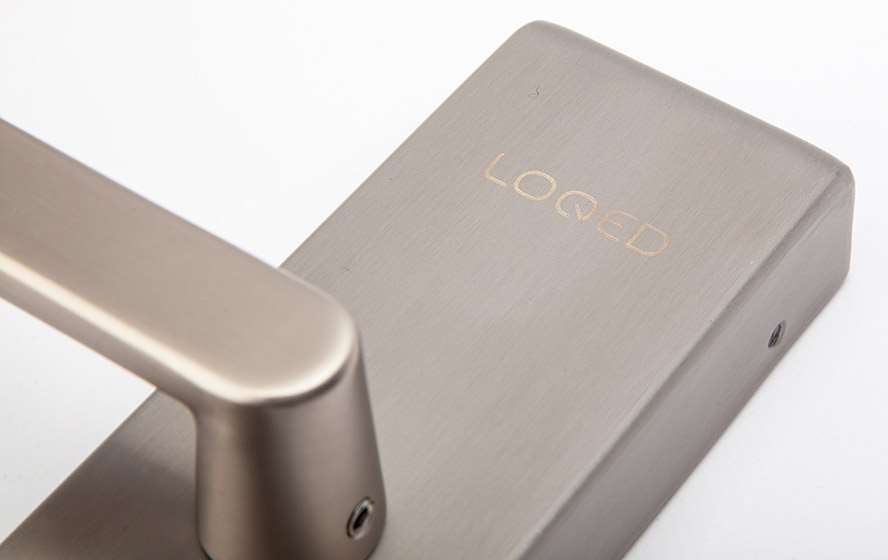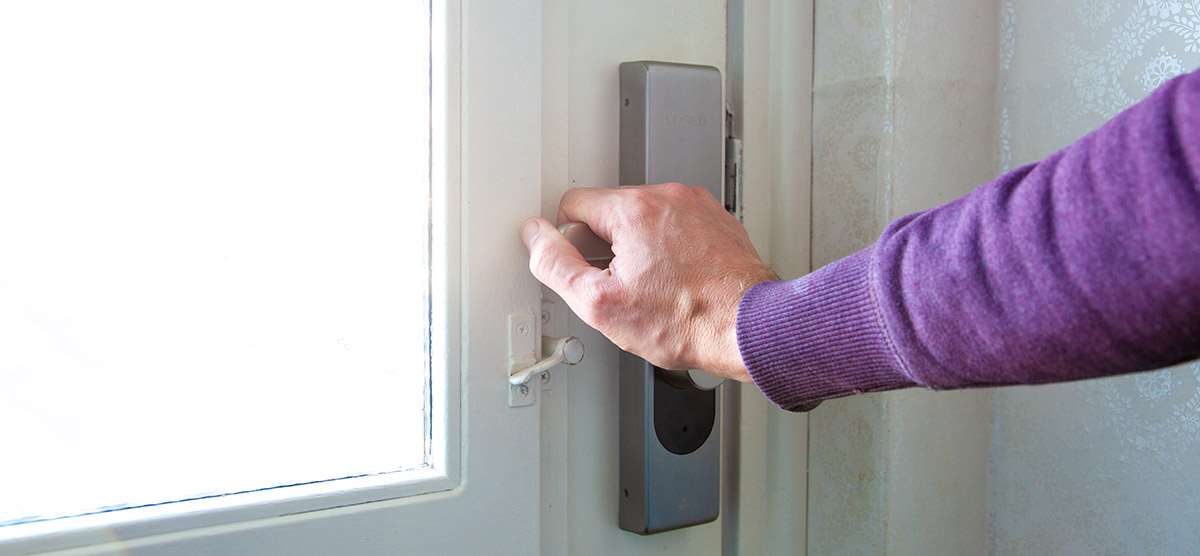 We are now going to install the lock on the door.
Read on quick.
Table of content
;
;
Related articles