Xiaomi Aqara Temperature Humidity Sensor
Xiaomi has a wide range of smart home products, so we are not yet ready to deal with this brand. We will now provide the Xiaomi Aqara Temperature Humidity Sensor with a review. As the name suggests, this is a temperature and humidity sensor.

With this sensor you can therefore measure the temperature and humidity. Handy for in your bathroom to control the ventilation. The temperature meter is of course easy to combine with your heating so that you know the exact temperature in every room. It works via the Zigbee protocol and is powered by a CR-2032 button cell battery. This is a fairly standard battery and can be purchased almost everywhere.
Unique to this sensor is its size, with its 3.60 x 3.60 x 0.90 cm it makes it the smallest sensor on the market. It is for sale between € 7.50 and € 15.00 depending on where you buy it. This is of course very competitively priced. It is not waterproof.
There is a LED on the front that lights up when you add it to your controller. You can start adding that by pressing the button on the front. According to Xiaomi, the precision of the temperature sensor is around 3 ° C. I myself have hung it next to some other temperature sensors and they all indicated the same temperature. So the temperature seems fairly accurate.
What do you get:
- Sensor
- 1 sticker
- Manual (chinese)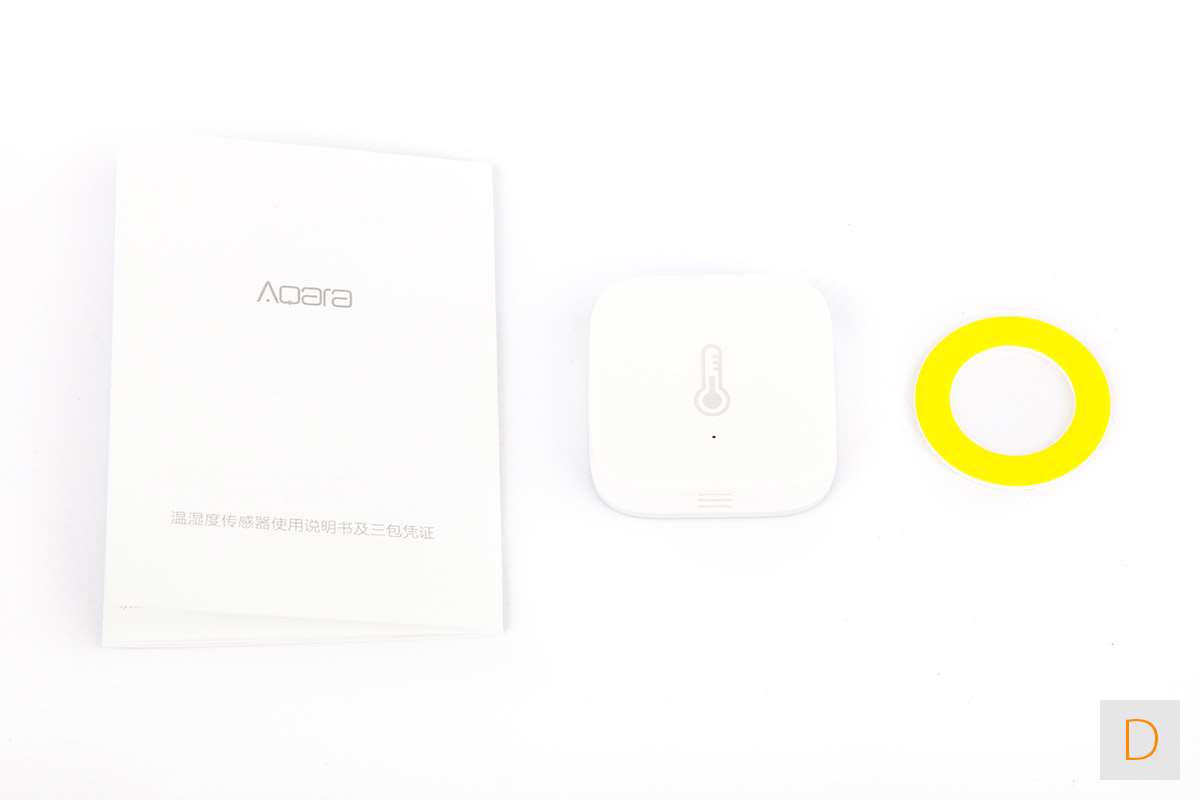 Installation:
We will install this sensor on the following systems:
- Domoticz
- Xiaomi Gateway v2
- Homey
This sensor can also be installed on Smartthings and Home Assistant. As soon as we have provided it with a review, it will also be their turn. I also tried the ZipaTile and Vera but unfortunately this sensor does not work on these controllers.