Xiaomi Aqara Wireless Mini Switch
For a change again a Zigbee product which we will provide with a review. This time the Wireless Mini Switch from Xiaomi. This is a wireless button.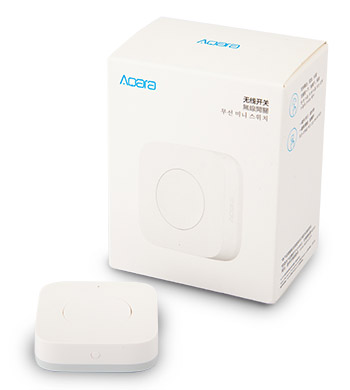 With this wireless switch you can switch a light on or off remotely. Of course you can also use it to start a scene of flow to turn on all your lamps in your living room at the same time. He has a total of 4 switching options. You can press it 1x, press 2x, hold it for a long time and let go.
It is white in color and 45x45x12 mm and has a button on the top. There is also a button on the side to add it to the controller. More on this later. There is also a LED on the top which is used for adding. Unfortunately, you don't see any status after a click on the button. This is unfortunate because this still gives an additional confirmation that you have pressed the button.
It works via the wireless Zigbee protocol. So check carefully whether your controller supports this. It is powered by a CR2032, this is a widely used battery so well available. According to Xiaomi, the battery must last 2 years.
It is for sale for € 17.95 through our partner or for € 7.99 if you get it from China.
What do you get:
- Button
- Instruction manual
- Button cell battery CR2032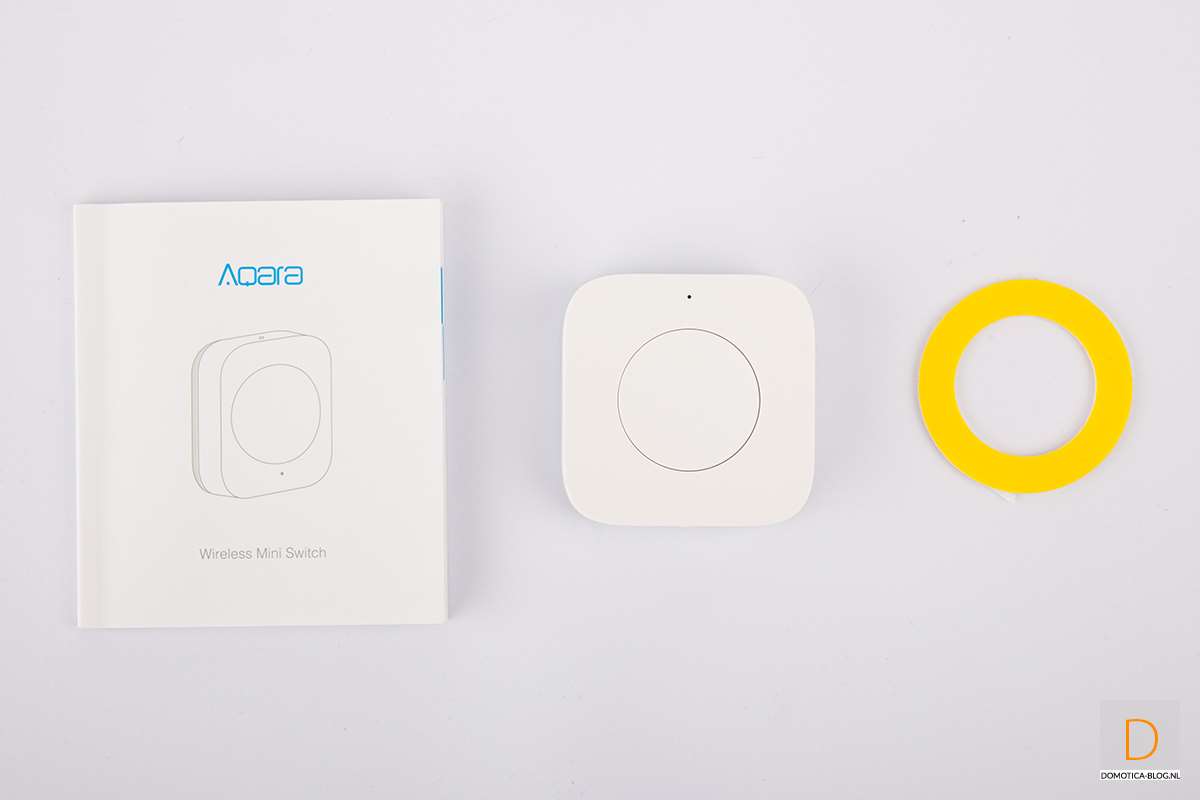 Installation:
We will install this sensor on the following systems:
- Domoticz
- Xiaomi Gateway v2
- Homey
- Home assistant
This sensor can also be installed on Smartthings. As soon as we have provided it with a review, it will also be the turn. I also installed this remote on ZipaTile and Vera, but unfortunately it doesn't work here.
Table of content
This product is for sale for:
---
€ 12

Buy
---
;
;