IKEA TRÅDFRI - Wireless control outlet
Ikea is coming onto the market with more and more smart products. Last week I got the "Wireless plug-in socket" at Ikea. We are going to provide him with a review.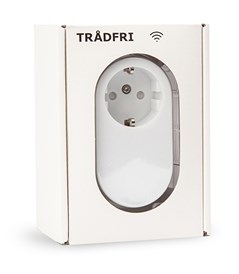 Ikea has been making smart smart home products for over 1 year. These were mainly focused on smart lighting. What I still missed was a smart plug. For a few months now, Ikea has included 2 different intermediate plugs in their range.
This review took a while because this plug was poorly available. But I managed to get one.
What can you do with this wireless plug?
There are actually 2 uses for this plug. One is to, for example, switch a lamp on and off where it is not possible to provide it with a smart lamp. These are, for example, reading lamps or mood lamps, which are usually fitted with a plug. Another application is to turn a device on or off. Think for example of your stereo or coffee maker. Now you might think that's not a bit of an exaggeration because I can turn it off by hand anyway. That is partly correct, but of course it is a bit of convenience and you can also save some electricity.
2 variants
It is good to report that there are 2 variants. One with a separate button and one without. With the button you get a kind of remote control with which you can switch the plug on or off remotely. With the variant without a button, this is not possible without your smartphone or via an automatic rule. There is no physical button on the intermediate plug.
It is for sale for € 9.99, which is very competitively priced. A competitor such as the Osram wall plug costs around € 20.00. Later on in this article, I look at some other competitors. The plug works via the Zigbee protocol. So pay attention to whether your controller supports this, as this is not always the case. We will of course test a few. More on this later.
The maximum power to be connected is 16A / 3840W. You can hang almost everything on it, even a washing machine shouldn't be a problem. It has no power measurement or other bells or whistles. A simple thing to switch something on or off remotely.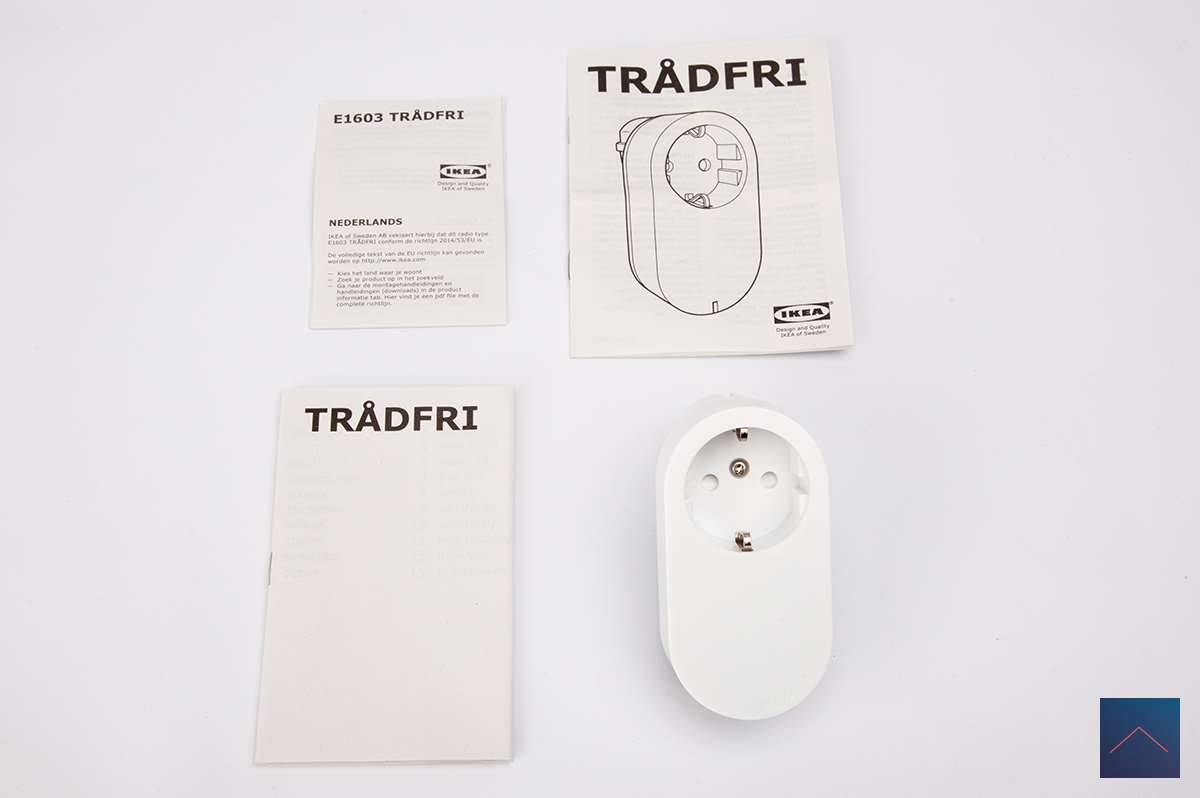 What do you get:
Adapter plug
Instruction manual
Specifications:
Standby consumption: 0.3W
Max. output power: 3840W
Protocol: Zigbee
Length: 100 mm
Width: 53 mm
Depth: 72 mm

Installation:
We will install and test it on the following controllers:
Table of content
This product is for sale for:
---
IKEA TRÅDFRI - Wireless control outlet
€ 10
Buy
---
TRÅDFRI - Control Outlet Kit
€ 15
Buy
---
;
;