INNR Bridge (2.0)
A review of this brand new bridge from the INNR.
INNR is a well-known manufacturer on our blog because we have already provided several products with a review. INNR is a Dutch manufacturer of Smart Home products and focuses mainly on lighting. They are, as it were, a competitor of Philips HUE.
Their range includes outdoor lamps, smart LED lamps, LED filament lamps, plugs and wall switches. Enough to make your home smart. They have a bridge to tie this together and operate it.
This bridge ensures that if you switch on a lamp via your phone, for example, it then sends a signal to the lamp to switch it on. To make sure that the lamp is actually switched on, a confirmation is also sent to the bridge. This way you always know that the lamp is on or off.
Zigbee
This communication with various devices is done via Zigbee, this is a wireless communication protocol. To use this protocol, a manufacturer must be affiliated with the Zigbee alliance. Agreements have been made about how devices communicate with each other. So in theory a Philips product can also work together with INNR.
You can connect up to 30 devices to the INNR bridge and devices can communicate with each other. This allows you to increase the range of, for example, a lamp. The more devices you have, the better your network is.

INNR Bridge
The bridge is super small, so make sure you don't lose it. It works via WiFi, so a UTP cable is not necessary. It's powered by an included USB adapter and cable, so all you need is a power outlet.
It is for sale for € 39.95, which of course makes it very favorably priced compared to its competition. A comparable Philips hub easily costs € 55.00, so that's a nice bonus. There are also 2 starter kits available with normal LED lamps and remote control and one with spots and a button.
Voice control:
This hub can be linked to Google Home, Alexa and Apple Siri Shortcuts. This allows you to turn a lamp on/off via speech.
What do you get:
- INNR Brigde
- Quick Start Guide
- Adapter
- USB cable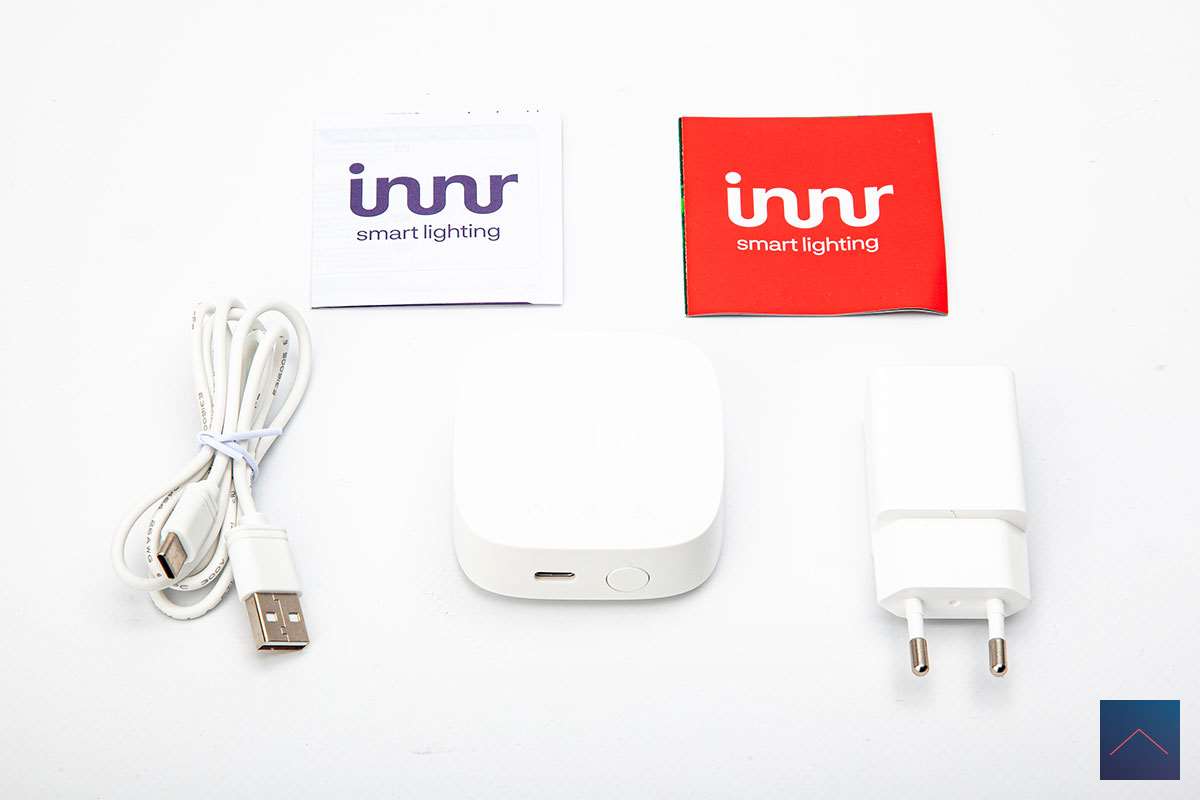 Specifications:
Power supply: 5V DC - 1.0A - 5W
Power consumption: 1.5W
Protocol: Zigbee 3.0
Power connection: USB C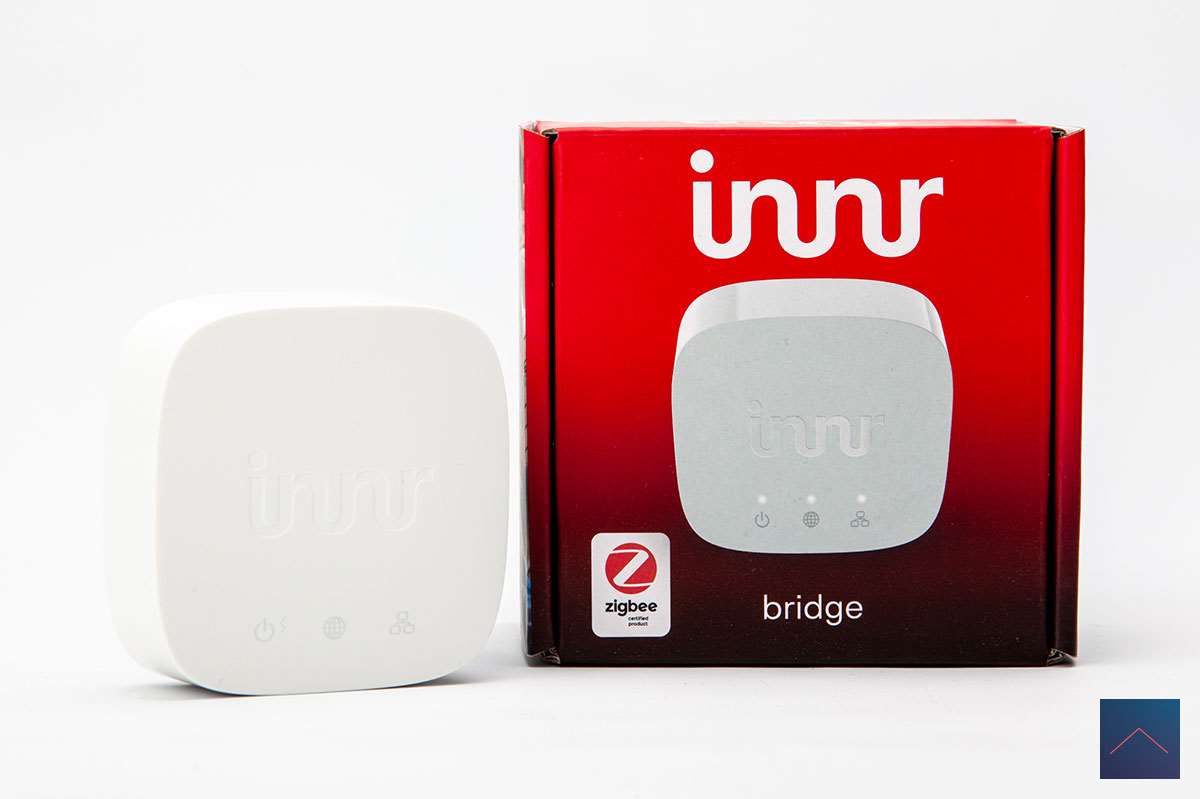 Table of content
This product is for sale for:
---
€ 40
Buy
---
;
;