Qubino Luxy Smart Light
We are reviewing this smart switch/buzzer.
Qubino
has launched not 1 but 2 products from their Luxy line. We have already provided the
Luxy Smart Switch
with a review. Now it is the turn of the Luxy Smart Light. Just like its brother, this one has an LED lamp that is built into a switch.
You can use this LED lamp as a wake up light or to sound an alarm. With the LED you can display 16 million colors, so plenty of choice. You can dim it and of course switch it on and off. This can be done via the switch as well as via your smart home system. The switch is not a normal switch, but it works via a touch panel.
To make the LED light shine properly, there is a glass frame around the control panel. This gives it a decent amount of light.
The Luxy has built in 4 different standard scenes. These are: Nature (green fade color), Rainbow (all colors of the rainbow), Aurora (purple glow) and Sunshine (yellow / red glow). You can activate this by pressing on the right side of the panel.
You can also choose from the 16 million colors via the panel. You can do this by pressing on the left.

There is more...
In addition to the LED, the Luxy has a built-in buzzer. Handy to amplify the visual signals when, for example, your alarm goes off. The buzzer will beep loudly, don't expect a full 120db beep, but it's loud enough to hear.

The Luxy does not have the option to connect an external lamp (then you must have the Luxy Smart Switch), but you can connect an external motion detector or temperature sensor to it.

It's for sale at € 129.95 through our partner.

When installing the Luxy, a blue (N) wire must be present in your flush-mounted box. A schematic is included and it is a matter of connecting 2 wires. By the way, make sure you do this right because they tend to come loose quickly.

Also make sure you have a flush-mounted box of at least 50mm (Qubino even recommends 60mm).
What do you get:
- Qubino Smart Light
- Frame
- SDK code
- Instruction manual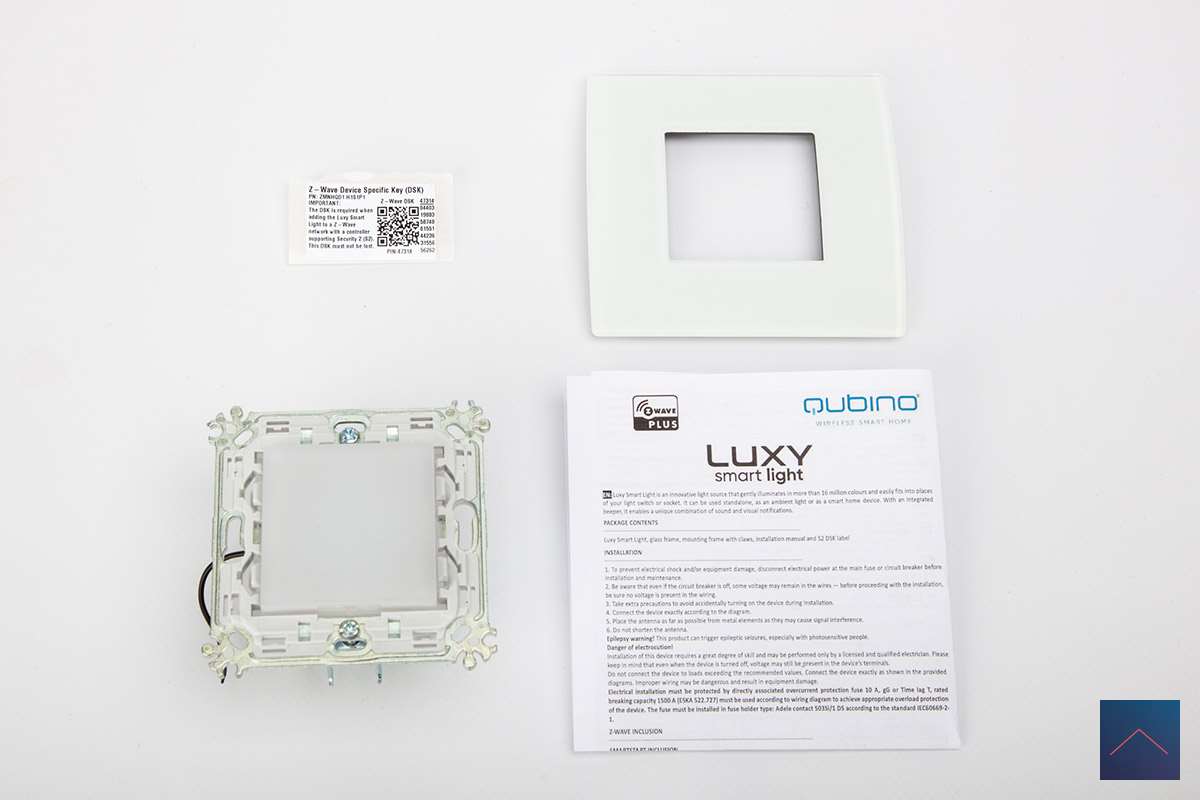 Specifications:
Power supply

 
110 - 240 Vac ±10 % 50/60 Hz

Power

 
1 x 10 A

Working temperature

 
-10 ~ +40 °C
Z-Wave

range

 
Up to 40 m

indoor

Colors

 
16

million

Luminance

 
1090 cd/m2
Standby

consumption

 
0,5 W / 1,5 W

Depth flush-mounted box

 
Ø ≥ 60 mm
Z-Wave Repeater  
 
Yes

Dimensions

(

WxHxD)

 
93x90x45 mm

Weight (with glass frame frame)

 
114 g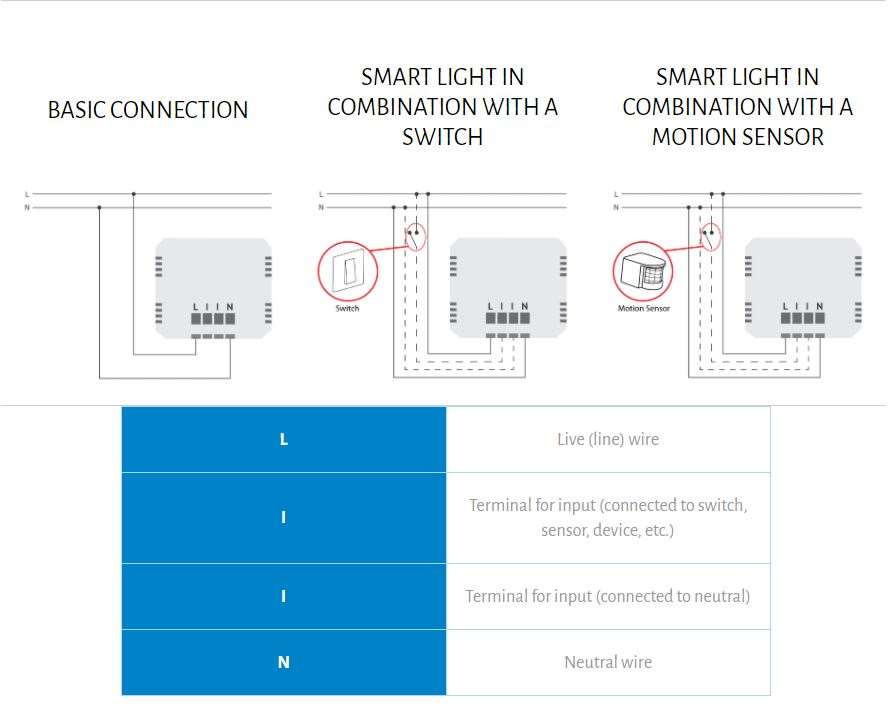 We will install this Qubino Luxy Smart Light on the following controllers:
- Homey by Athom
- Zipato Zipatile
- Fibaro Home Center 2
- Vera Plus
- Domoticz (in collaboration with the Aeon Labs USB Z-Wave stick)
- Home Assistant (in collaboration with the Aeon Labs USB Z-Wave stick)