Qubino Luxy Smart Switch
This switch is not just any switch, it has some extras. Read what this is in this review.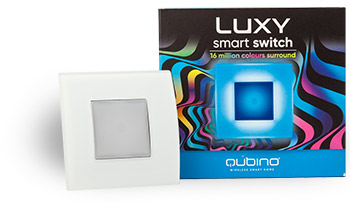 Qubino is also starting to grow old in the Smart Home market. They have been making products since 1991, so you can say that they will last for a while. Qubino mainly makes products that you can build in. Think of dimmers, switches and smart meters.
They regularly come up with new products that work through the Z-Wave protocol. In recent years, these have been more updates of existing products and extensions thereof. For example, a variant of the Flush dimmer has been introduced that works with 0-10 volts and a smaller variant has been released.
Last week I was approached for a new product, the Luxy Smart Switch. This is really another product that is not yet in the range. We're going to take a closer look at him.
Don't be yesterday. Be tomorrow!
If you read the above pay-off of this product, you will not get much wiser. This smart home product is a wall switch with a built-in LED. This is a bit oversimplified because he can do even more.
You can dim it, switch it on and off and start different colors and scenarios. The operation goes by means of a touch screen solution.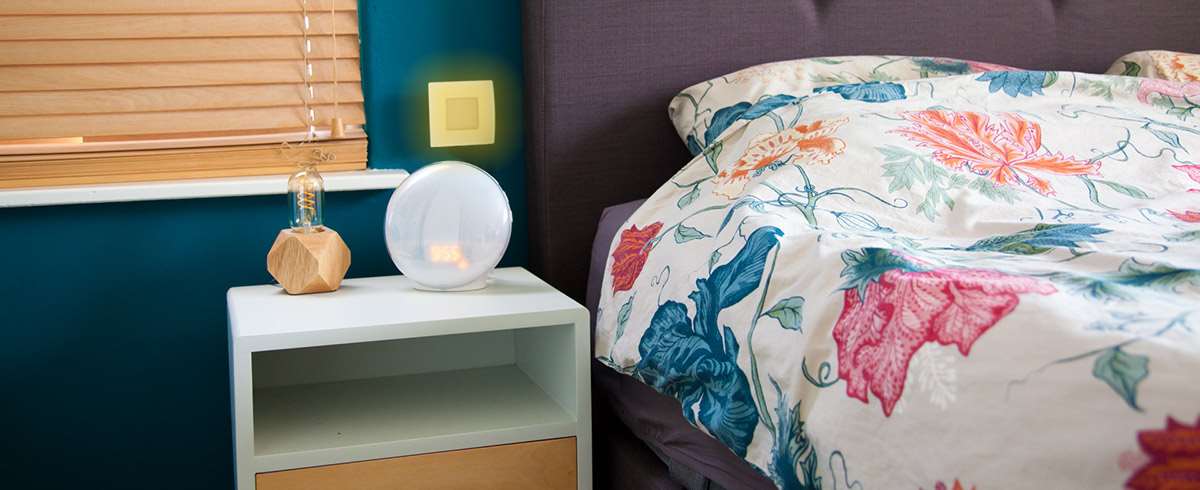 The built-in LED can display up to 16 million different colors. Now you might think: but what should I do with all those colors. Well, a handy application is to make the LED light up red when your security alarm goes off. Or you can use it as a night light or as an overflow lamp i.c.w. a motion detector.
Luxy Smart Light:
There is also a Luxy Smart Light from the luxy line. This also has an LED lamp but no switch. It does have a built-in siren / beeper. We will also provide this with a review later.
What do you get:
- Luxy Smart Switch
- Frame
- Instruction manual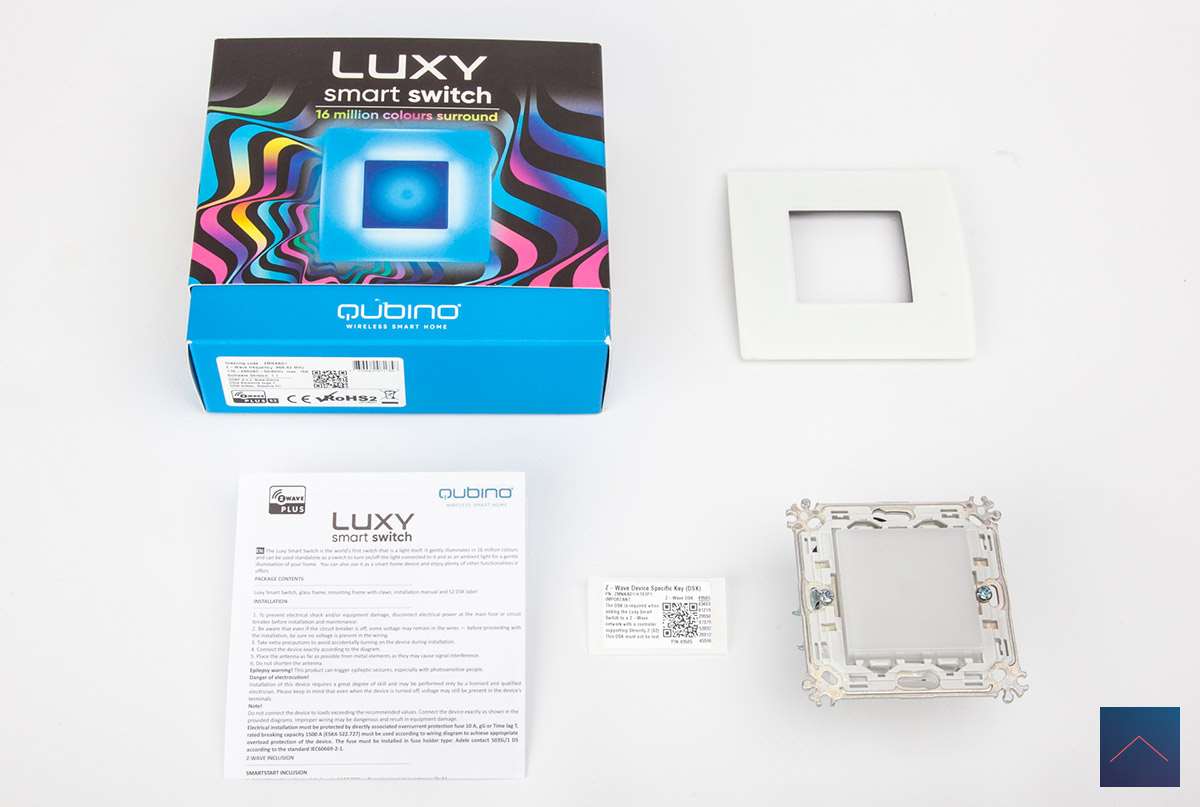 Specifications

:
Power supply
 
110 - 240 Vac ±10 % 50/60 Hz
Power
 
1 x 10 A
Working temperature
 
-10 ~ +40 °C
Z-Wave range
 
Up to 40 m indoors

Colors

 
16

million

Luminescence 
 
1090 cd/m2

Standby consumption

 
0,5 W / 1,5 W

Depth flush-mounted box

 
Ø ≥ 60 mm
Z-Wave Repeater  
 
Yes

Dimensions (WxHxD)

 
93x90x45 mm

Weight (with glass frame frame)

 

114 g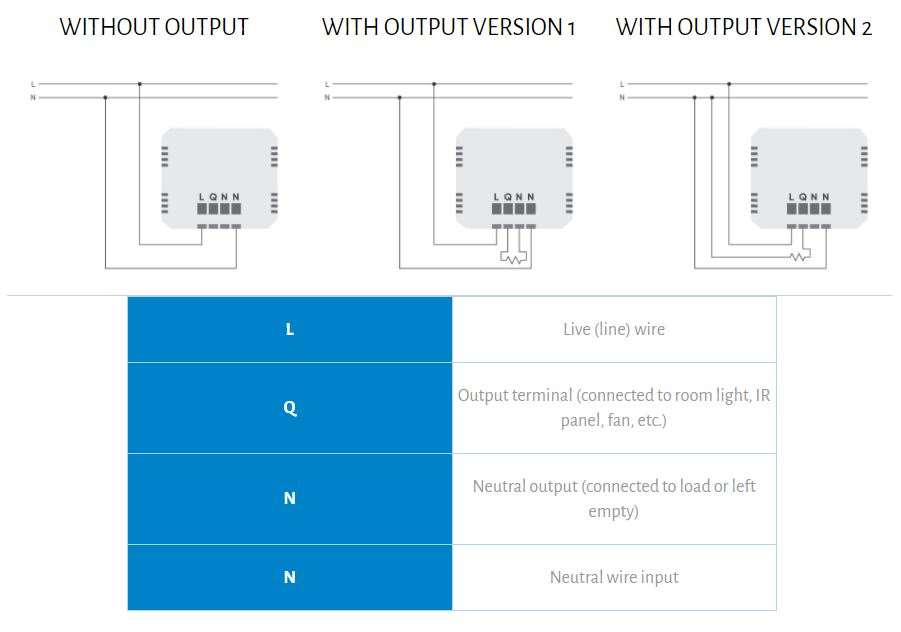 Installation depth:
As you can see in the photo above, there is not much space if you use a 40mm deep flush-mounted box. It is therefore recommended to have at least 50mm (Qubino itself says 60mm).

We will install this Luxy Smart Switch on the following controllers: