Xiaomi Aqara Zigbee Shock Sensor

Installation via Xiaomi Gateway/Mi Home:
As usual, the Xiaomi Gateway is the first to turn. To start adding, first log into the APP and enter the gateway. Then click on the devices and click on "Add child device" and search for the sensor.
You can start the addition by 5 sec. hold down the button on the side. The LED on the front will blink 3x if the addition is successful. He was of course found neat because this is their own product after all. I see a shock sensor appear.
Dashboard: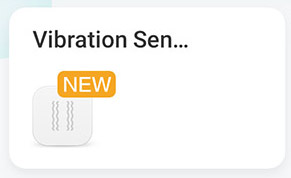 Table of content
This product is for sale for:
---
Xiaomi Aqara Zigbee Shock Sensor
€ 11

Buy
---