Frient Intelligent Heat Alarm
A review of the Friend Intelligent Heat Alarm which does not detect smoke.
We are already on our 2nd product from the manufacturer Frient. In our previous review we looked at the Smart Mini Plug. Friend is a Danish manufacturer that distinguishes itself through its design and well-priced products.
Now we are going to look at the Friend Intelligent Heat Alarm where the name is a bit misleading.
Friend's products all use the Zigbee protocol. We mainly know this Zigbee protocol from lighting from Philips HUE and Ikea. In recent years you see more and more different products coming onto the market that no longer have much to do with lighting. This is of course very nice because there will be more competition for other protocols and this ultimately benefits the price.
Smoke... uuh no
This Heat Alarm from friend does not detect smoke to determine if there is a fire. Now you may be thinking what good is this product to me. Well it detects through heat whether there is a fire. This is of course super smart because you do not suffer from false alarms because you are flambéing in the kitchen, for example.
If it detects smoke heat, the built-in siren will go off and you can of course ensure that you receive a message on your phone via your Smart Home system. The siren gives a decent sound with its 85 db.

Nice and compact
This product from Friend is distinguished by its size. Or actually because he's not big. It is only Ø 65 x 40 mm, which makes it one of the smallest on the market. At the bottom of the sensor is a bracket that you can attach to your ceiling. Screws are included for this. You then turn the sensor in this bracket so that the whole is securely fastened and you can easily access the battery later. The battery is a CR123A which is used in several Smart Home devices. According to Frient, the battery should last 5 years (if he sends a report every 5 minutes).
You can buy this heat alarm for € 49.95 through our partner.
What do you get:
- Sensor
- Suspension bracket
- Battery CR123A
- Instruction manual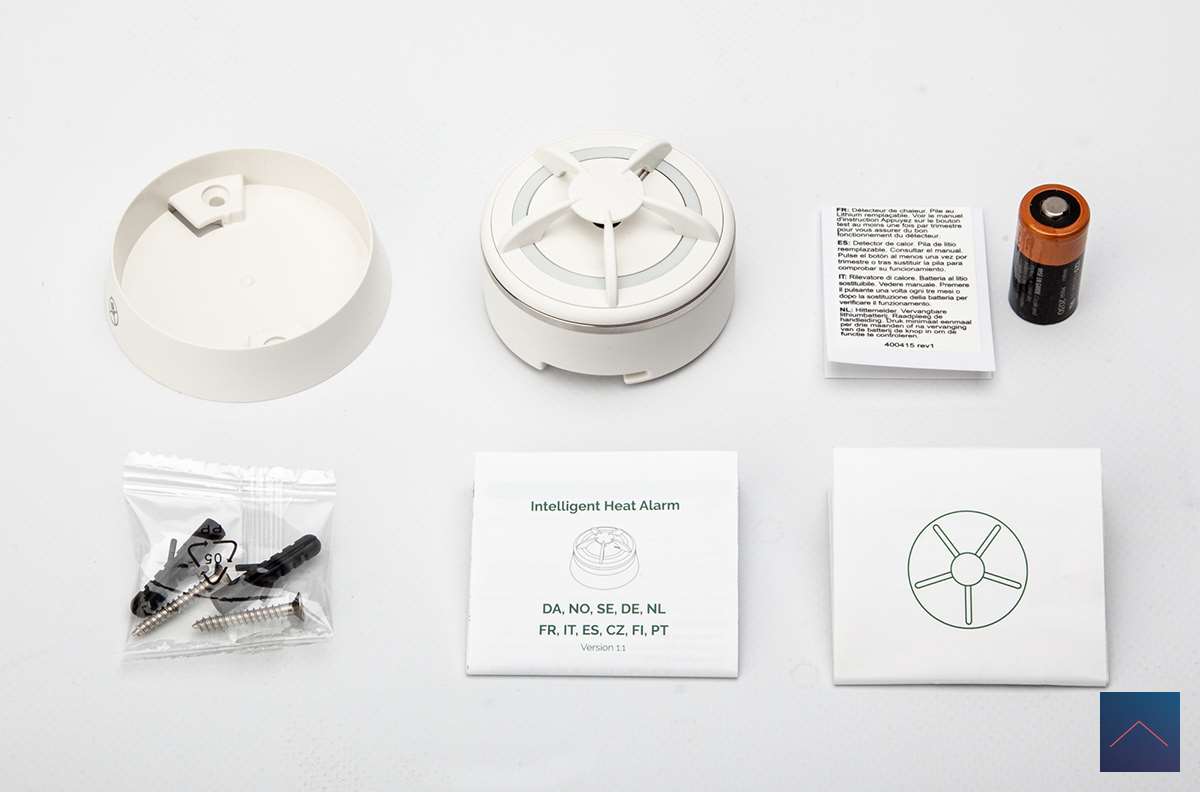 Specificaties:
| | | |
| --- | --- | --- |
| Length |   | 65mm |
| Width |   | 65mm |
| Height |   | 40mm |
| Weight |   | 45,4gr |
| Protocol |   | Zigbee 3.0 |
| Battery |   | CR123A |
| Sirene volume |   | 85dB |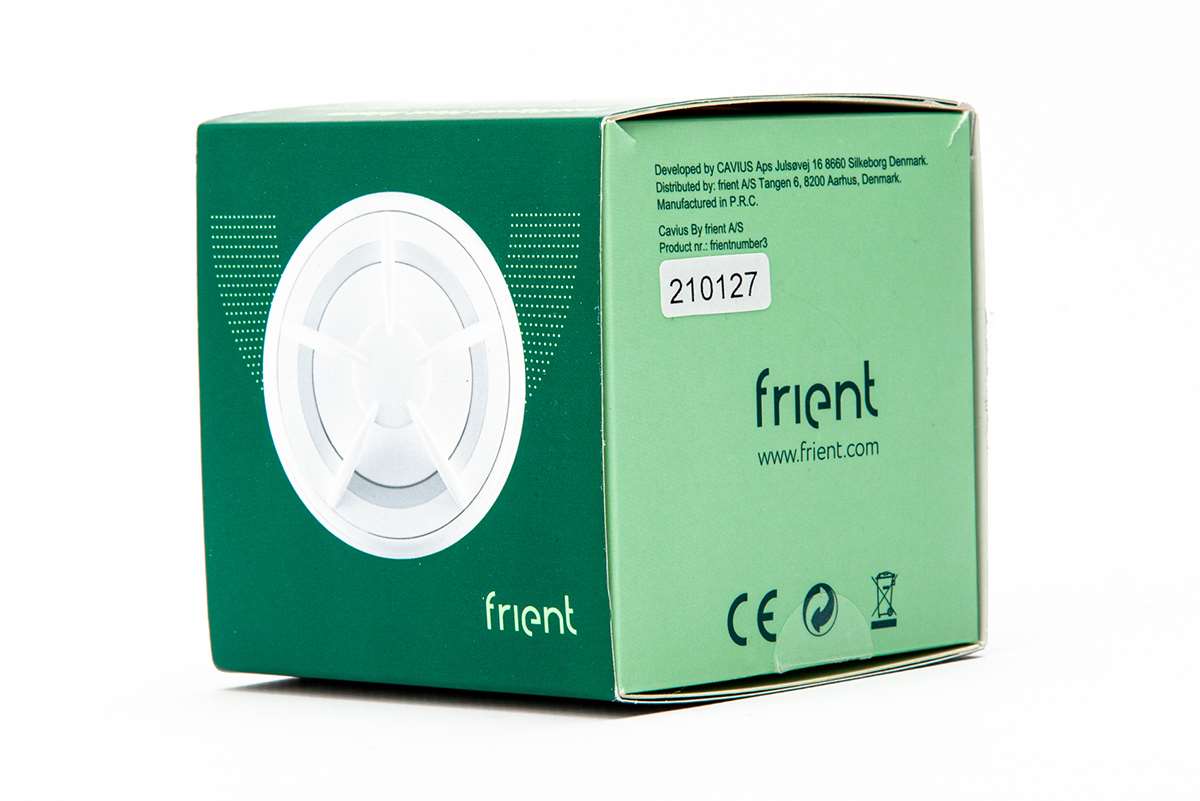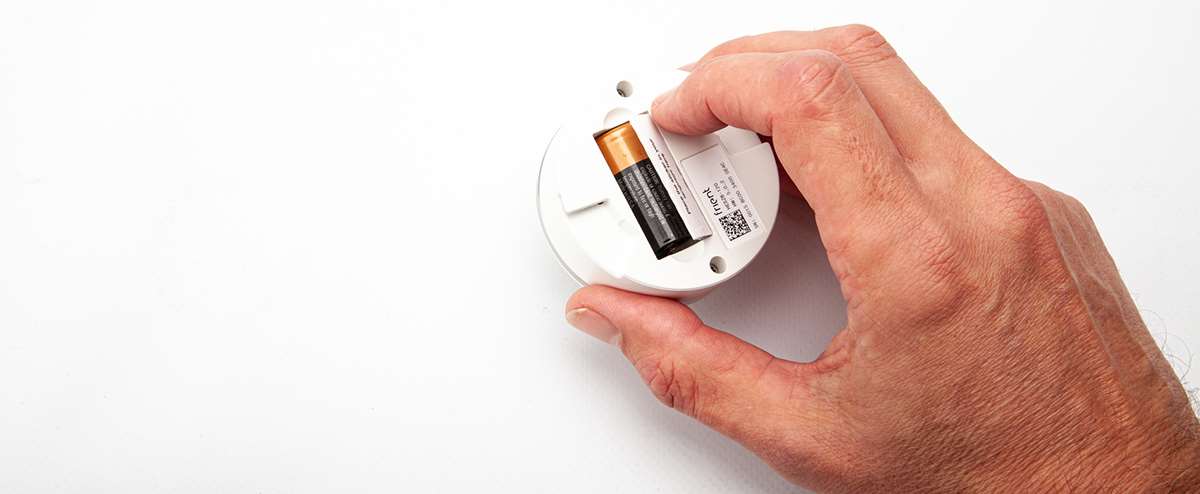 We will install this Heat Alarm on the following controllers:
Currently, this sensor only works with the Homey and SmartThings (from Samsung/Aeotec). We don't have the Hub from SmartThings yet, so we can only test this product on the Homey.
- Homey by Athom
Table of content
;
;
Related articles