INNR Smart Candle Colour
Review of the smart candle lamp from INNR.
We received a nice product from INNR; the INNR Smart Candle Colour. This is a candle LED lamp that you can control remotely. INNR is a Dutch manufacturer of Smart Home products. They mainly focus on lighting, so they have outdoor lighting, LED strips and therefore LED lamps such as this candle lamp. We have already provided various products with a review.
INNR's products work via the Zigbee 3.0 protocol. This protocol provides wireless communication between the devices. So no use is made of the WiFi protocol. The advantage of this is that it is a separate network and can therefore not get confused with your other devices. Another advantage is that Zigbee devices can talk to each other, so that the signal can be passed on to each other. In this way a lamp does not have to be close to the hub and you can therefore increase the range of your network.
In principle, Zigbee is an open standard that several manufacturers use. This is how Philips and Ikea also work with this standard. You can therefore also add this lamp to hubs other than the INNR hub itself.

16 million colors
Let's go back to the Smart Candle colour. As the name suggests, this lamp has the option of making different colors. He has built in white LEDs and colored LEDs (RGB) for this. With the latter you can create 16 million colors. With the white LEDs you can create more natural colors. These are warmer or colder colors (yellow/blue)
It has a power of 4.9W which is equivalent to 35W with an old-fashioned lamp. There is a beam angle of 300 degrees and it gives 465lm. The lamp can of course be turned on/off (which is handy) and there is a dimming function. The lamp has a very low standby consumption of 0.33W. Finally, it is useful to report that it has an e14 (small) fitting.
It is for sale for €29.99 and the 2 pack for €54.99.
What do you get:
- 2x bulb
- Manual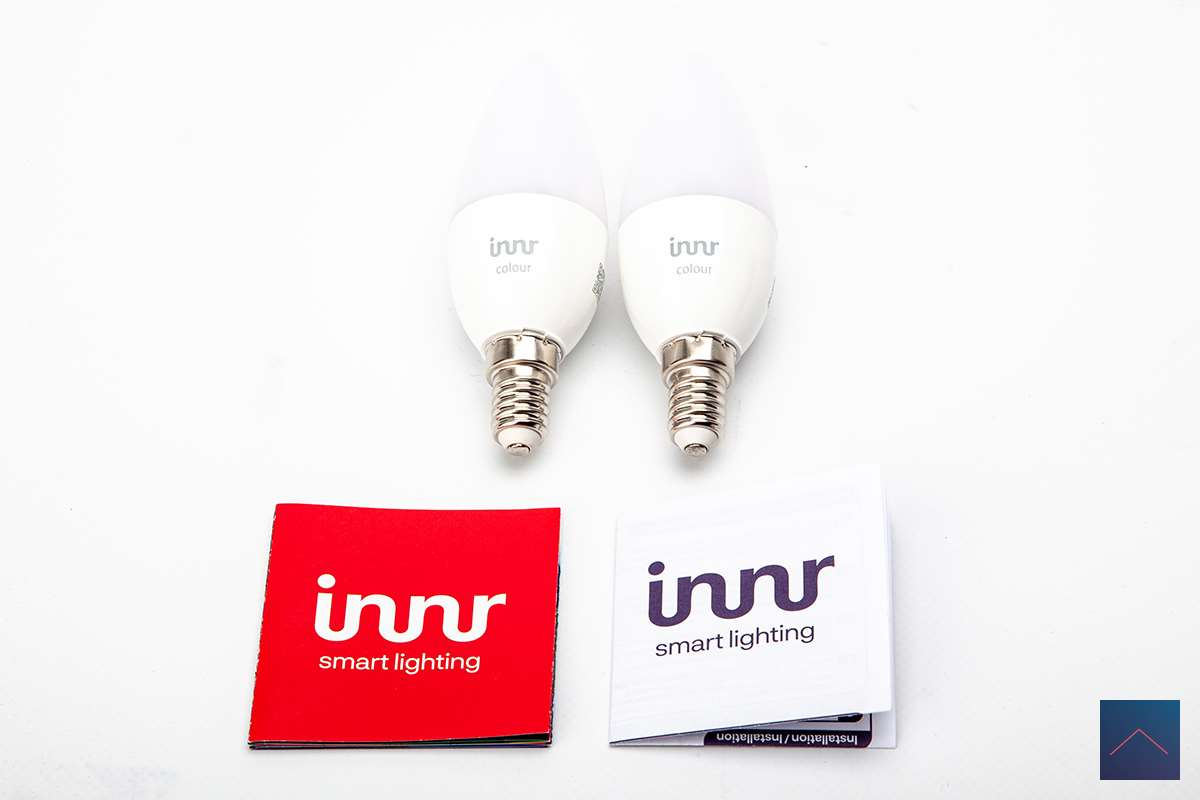 Specifications:
Light color: 16 million colors
Color Temperature: 1800K - 6500K
Light quality: (CRI)>80
Lumen: 465lm
Beam angle: 300°
Average life: 25,000 h
Switch-on time: < 0.5 sec
Dimming range: 3-100%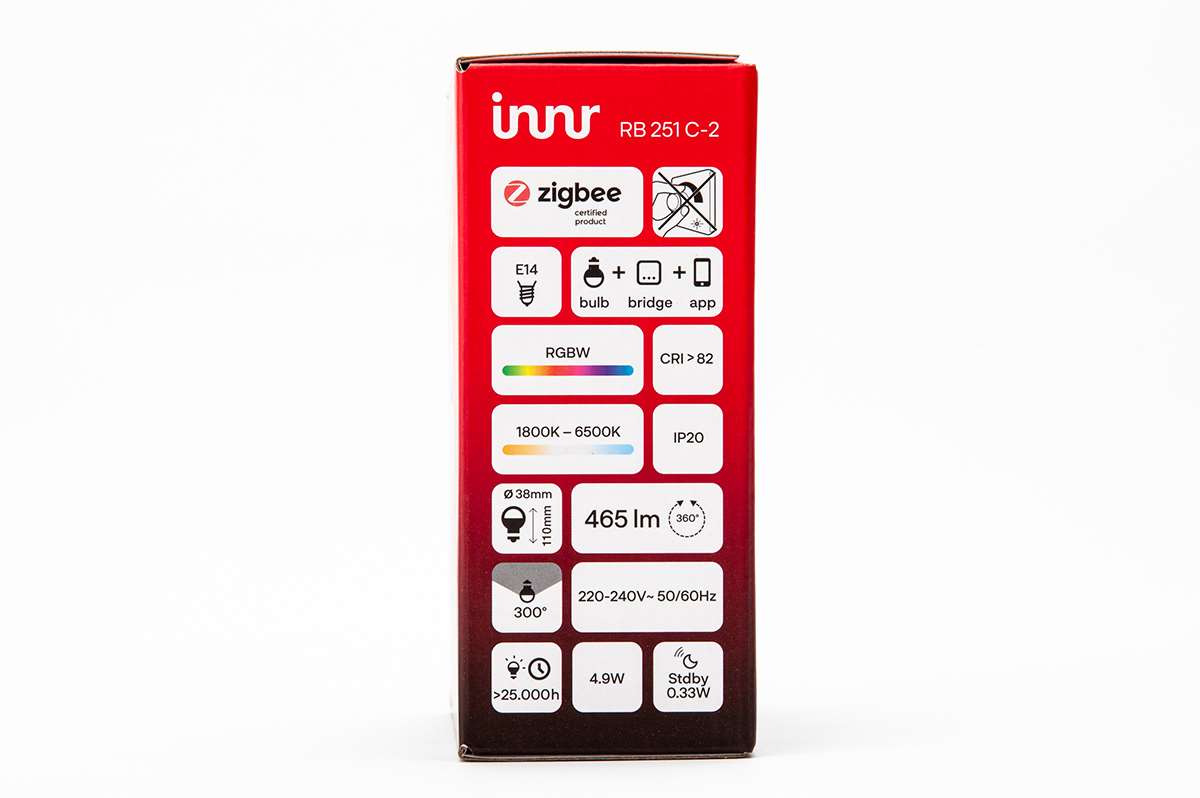 We will install this Smart Candle Color on the following controllers:
- Homey by Athom
- Philips HUE
- Ikea TRADFRIA
- Aeotec Smart Home Hub - Smartthings
- Home Assistant