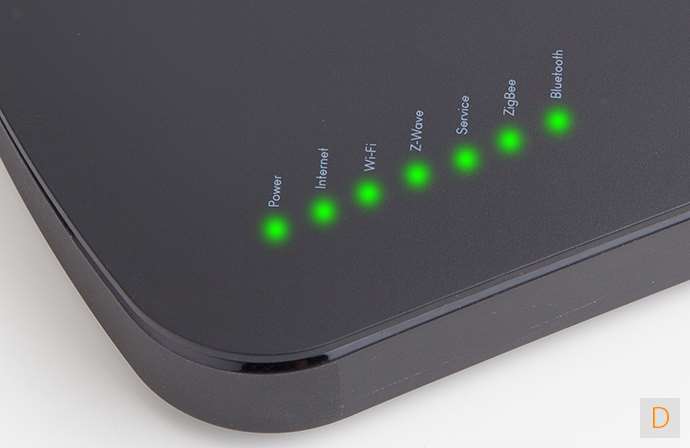 Installation:
The Vera Plus is easy to install. It is a matter of connecting the UTP and power cable. Then you wait until all the lights are green (this can take a while). After this, go to home.getvera.com and follow the steps there.
After registration you can log in and you will be taken directly to the wizard to complete the installation. Everyone can connect and install this controller. Very well done from Vera.
User Interface
The UI is very neat, clear and well-arranged. On the left you will find the menu. The selected menu item is loaded on the right.
Dashboard: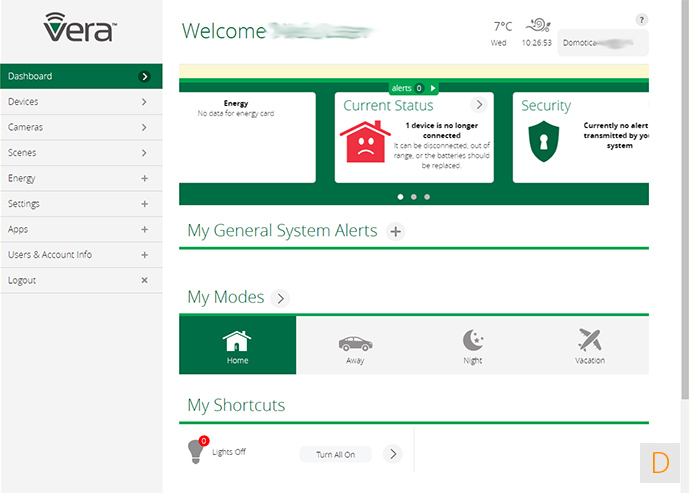 On the dashboard you will find notifications, including your location, your shortcuts and favorites. I noticed that when switching a module on/off, it responds very quickly to the module but that the dashboard sometimes needs to load. This can sometimes be annoying if you want to switch quickly.
Presets:
Vera has devised the Presets function to control your alarm and your heating automatically. There are 4 different presets (home, vacation, night and absent) with which you can control certain settings.
For example, you could imagine that when you get home, the heating should go on, but the alarm should not go on. You can operate the preset manually or automatically. You can arrange this via the APP or via the GEO location of your telephone (more on this later).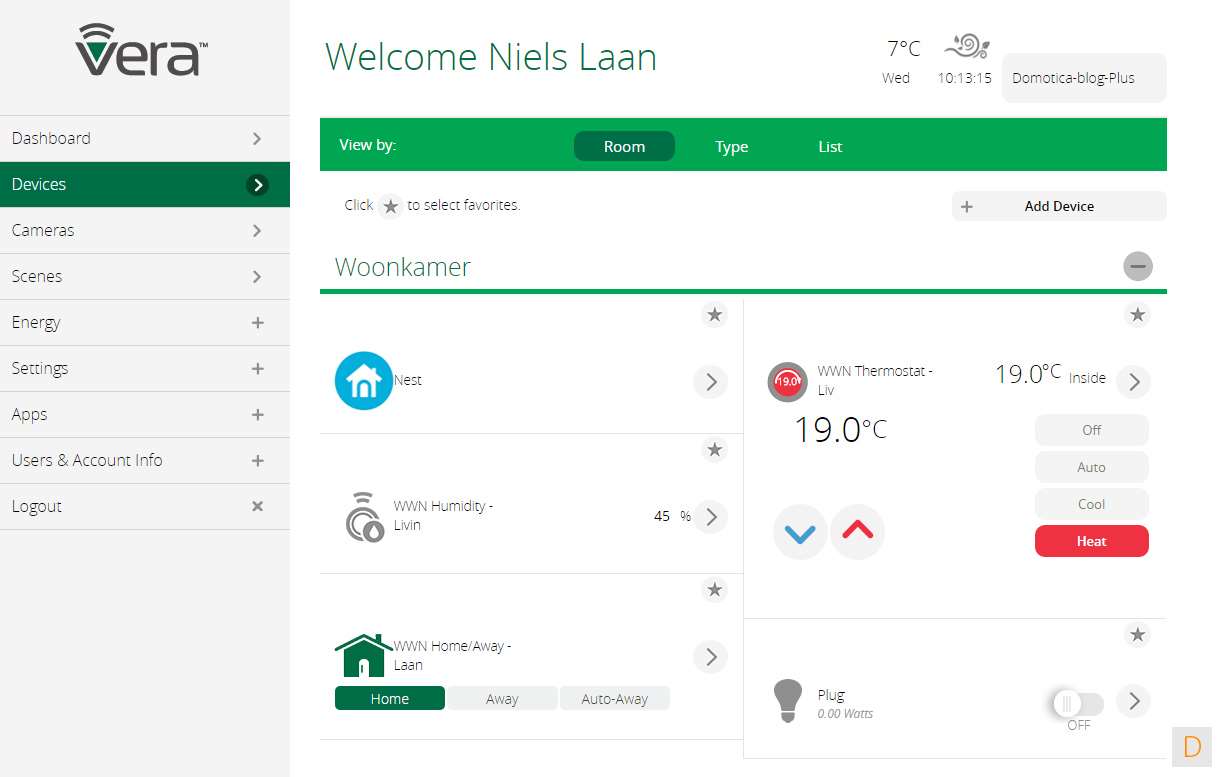 In this screen you can find the different modules/devices. You can neatly divide them into rooms, there is also a possibility to show them per type or list. The whole is spacious so that you can lose the overview with a large number of modules.
You will also find the option to add a new module here.
Table of content
This product is for sale for:
---
Vera Plus
$ 70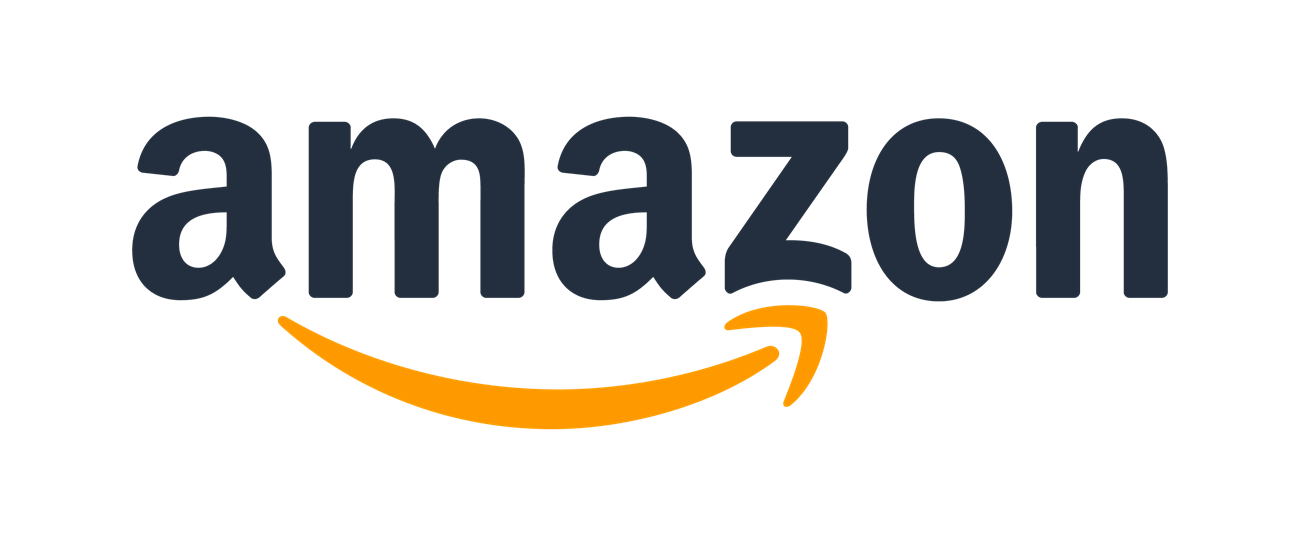 Buy
---