Eco-DIM.07 - Zigbee
Are you looking for a smart way to dim a lamp and do you want it out of sight? Then read on.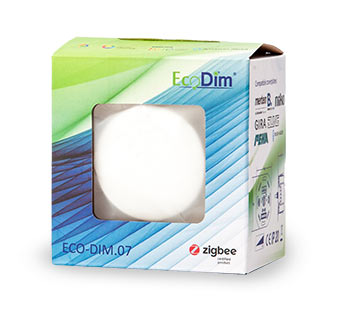 There are several ways to make a dumb lamp smart. For example, you can replace the lamp with a smart variant. Manufacturers such as Philips and INNR have excellent products for this. The disadvantage of this type of product is that you lose the functionality of the wall switch. At least you can turn the lamp off (and on) but once it is off you can no longer operate it with the APP. This can sometimes lead to unpleasant situations. You can partly work around this problem by using a remote control, but it does not connect nicely to your other switches. And if you don't stick it, you are always looking for it.
Eco-DIM has come up with a nice solution for this. They have a dimmer that you can place behind your existing wall switch. This is then out of sight and you do not have to buy new lamps. And what is also nice that you can continue to use your existing cover system. The following covering window systems are supported: Berker by Hager, Busch-Jaeger, Gira, JUNG, Merten by Schneider, Niko and PEHA.
You can dim this module by means of a rotary knob. This is quite unique because most smart dimmer have to work with a pulse switch. Keep the button pressed to dim. Switching on or off is done by pressing the button.
What you sometimes see with a Qubino dimmer, for example, is that the flush-mounted box must have a certain depth, otherwise it will not fit in it. This is not the case with this module. It is even 33mm deep. This makes it easy to fit in a 40mm deep box.
Connecting this dimmer is not complicated because it uses a 2 wire system. As a result, no blue (ZERO) wire is needed. This is often not present in Dutch flush-mounted boxes. A clear schedule is included. So you can hardly screw this up.
Collect all lamps
According to Eco-DIM, 90% of all LED lamps are supported. Make sure that it is dimmable. An LED lamp of up to 200W can be connected. In the case of an incandescent lamp / halogen maximum 300W. This will be more than sufficient in most situations.
What do you get:
- Dimmer
- Instruction manual
- Screws to fix button
- Spacer
- Frame
- Button for in frame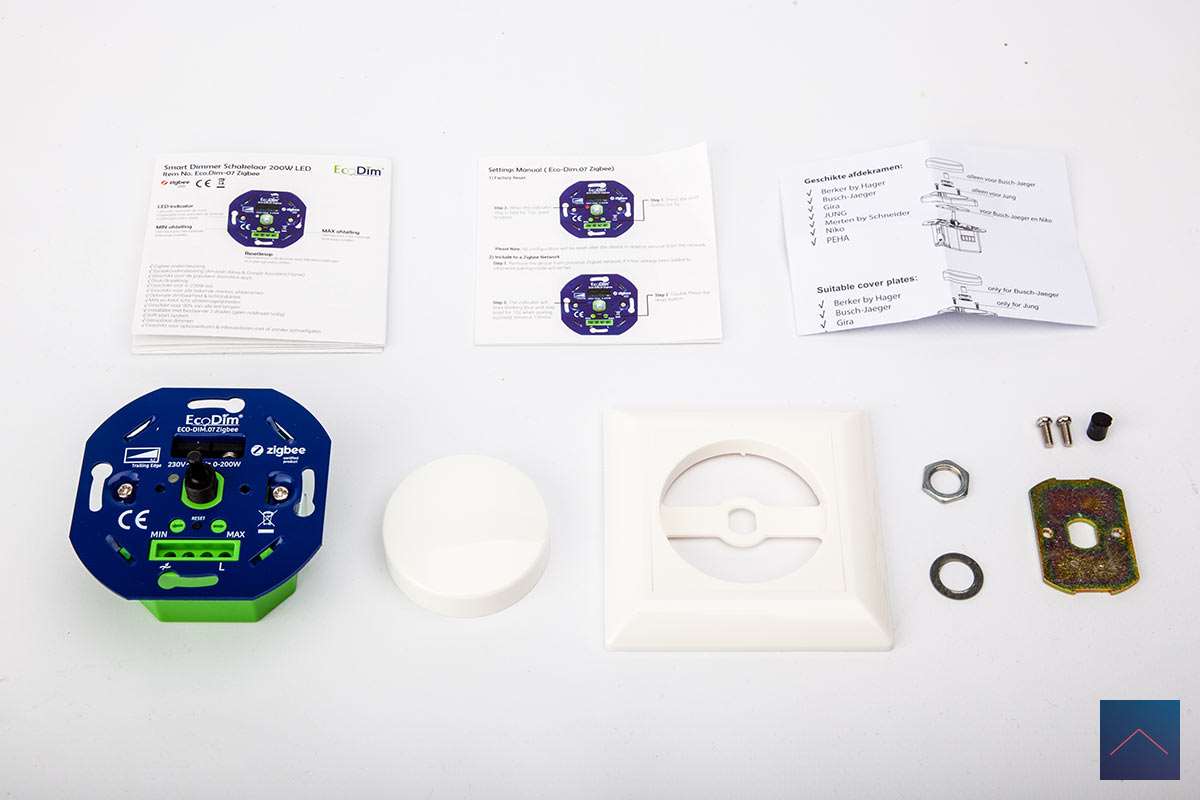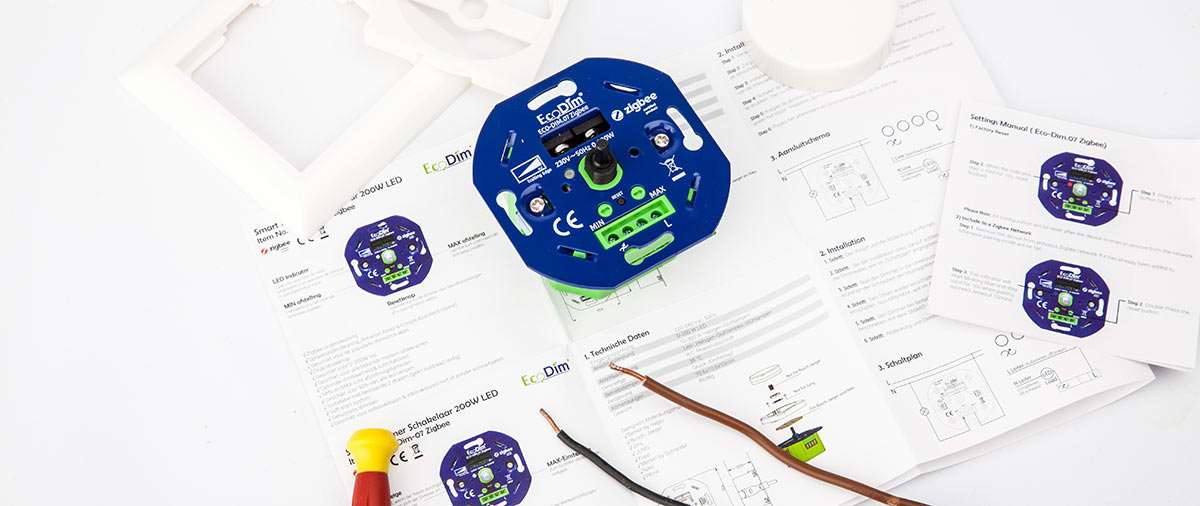 We will install this dimmer on the following controllers:
- Homey by Athom
- Zipabox with Zigbee module
- Vera Plus
- Ikea Trådfri
- Philips HUE
- Trust Z1 Zigbee control station/Aduro Smart
The following controllers are also supported (but not tested by us):
- Futurehome
- Samsung SmartThings
- WINK