Eco-DIM. 07
The home automation market is getting bigger, so more manufacturers that did not initially make smart products are also coming up with smart products. Similarly, Eco-DIM has now come up with a smart dimmer. We will provide him with a review again.
With this Eco-DIM. 07 you can dim a lamp remotely or switch it on or off. There is not much new about this, because, as you can read on our website, there are a lot of other brands that make it possible. But this dimmer has a few unique features. He works with both the Z-Wave Plus and the Zigbee protocol. Because of this combo, most controllers will work. Another advantage is that it is immediately more future-proof because switching controller is a lot easier.
As you may know, most smart dimmers work with a pulse switch which you must hold to dim. You can use a rotary knob with the ECO-Dim. To be honest, this works better and faster. Of course you can also press the button to switch it on or off.
You build this module behind your existing switch material. This makes it out of sight and you will not see that your lamp is smart. The following cover frames are supported:
Berker by Hager
Busch-jaeger
Gira
JUNG
Merten by Schneider
Niko
PEHA
What you sometimes see with a Fibaro dimmer, for example, is that the flush-mounted box must have a certain depth or it will not fit into it. This is not the case with this module. It is even 33mm deep, making it easy to fit in a 40mm deep box.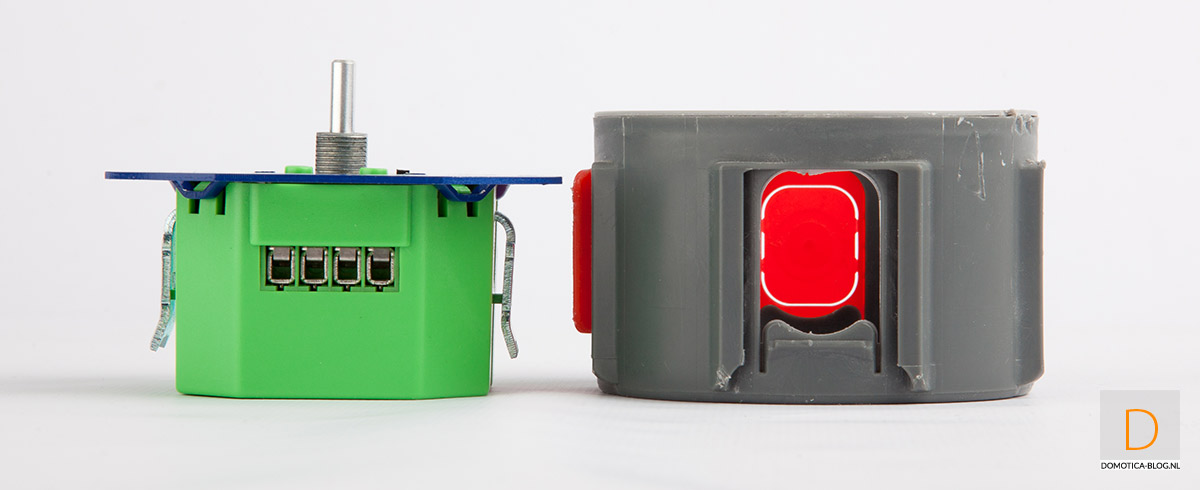 (installation depth compared to 40mm box)
Another advantage of this dimmer is that you do not need a smart lamp. A normal LED or light bulb is also sufficient. Please note that it is dimmable. A LED lamp of up to 200W can be connected to it. In the case of an incandescent lamp a maximum of 300W. This will be more than sufficient in most situations.
Connecting this dimmer is not complicated because it uses a 2-wire system. This means that no blue (NUL) wire is required. This is often not present in Dutch recessed boxes. A clear schedule is supplied. So you can hardly mess this up.
What do you get:
- Dimmer
- Instruction manual
- Screws to secure the knob
- Fill ring
- Frame
- Button for in frame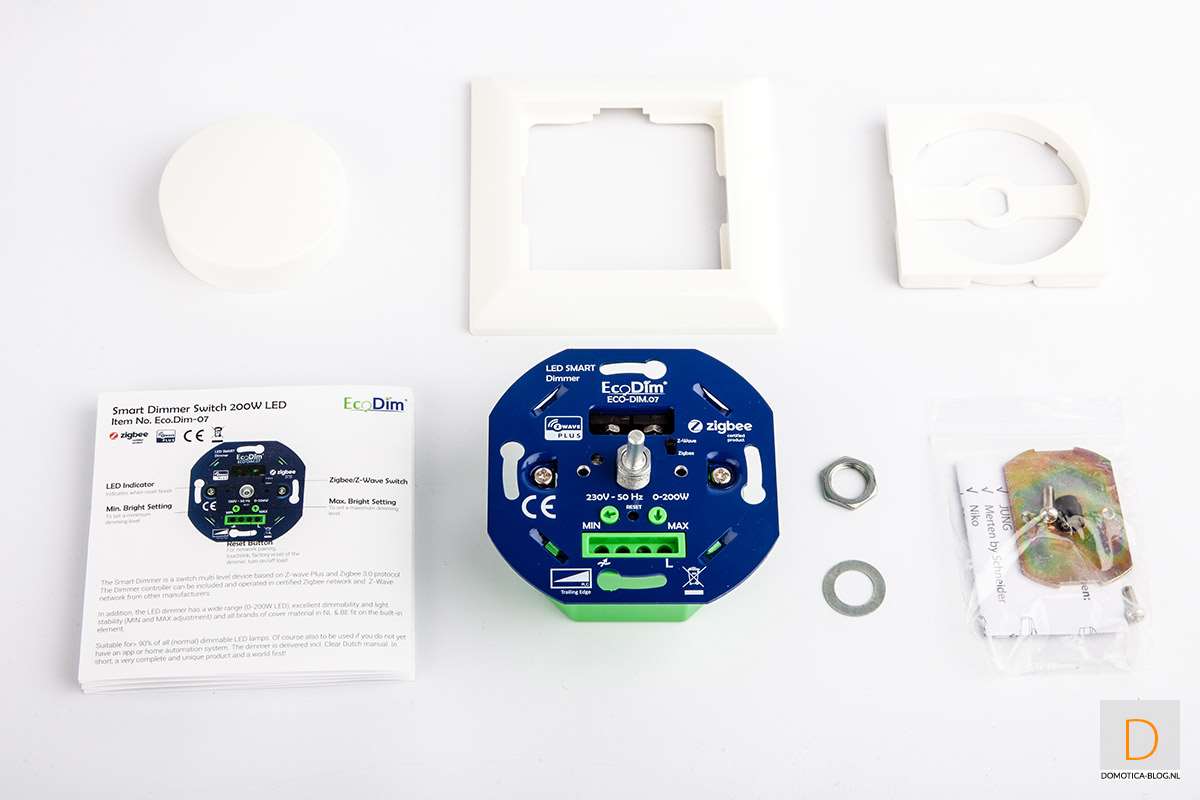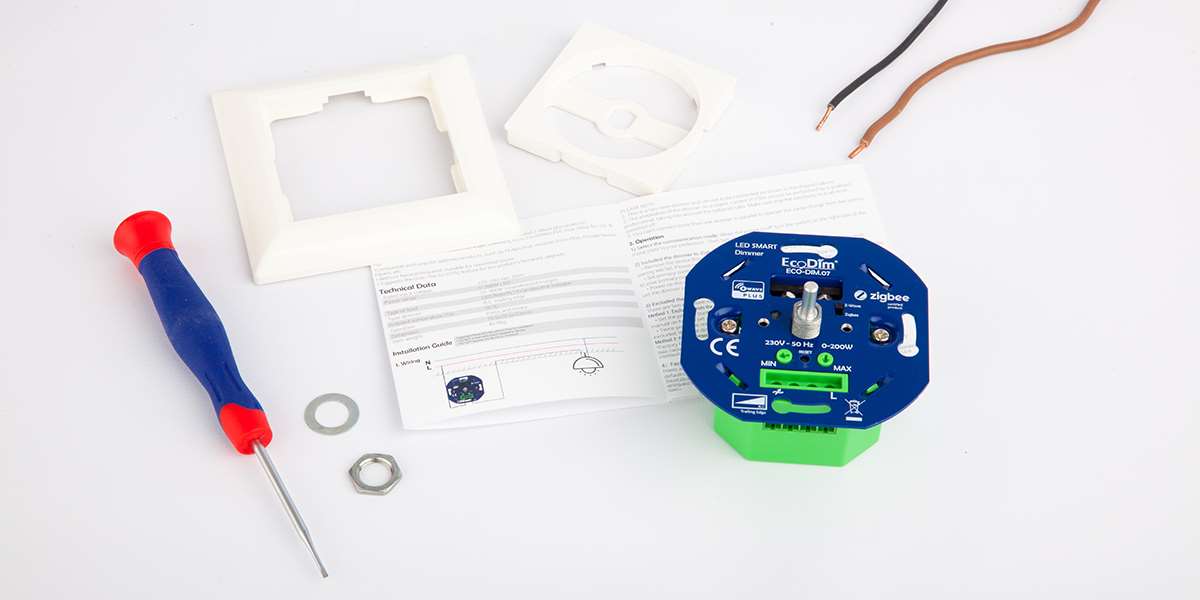 We will install this dimmer on the following controllers:
Z-Wave:
- Homey by Athom
- Zipato Zipatile
- Fibaro Homecenter 2
- Vera Plus
- Domoticz (in collaboration with the Aeon Labs USB Z-Wave stick)
- Home Asssitant (in collaboration with the Aeon Labs USB Z-Wave stick)
Zigbee:
- Ikea Trådfri
- Philips HUE
- Trust Z1 Zigbee control station
Table of content
This product is for sale for:
---
Eco-Dim
140
Buy
---
;
;