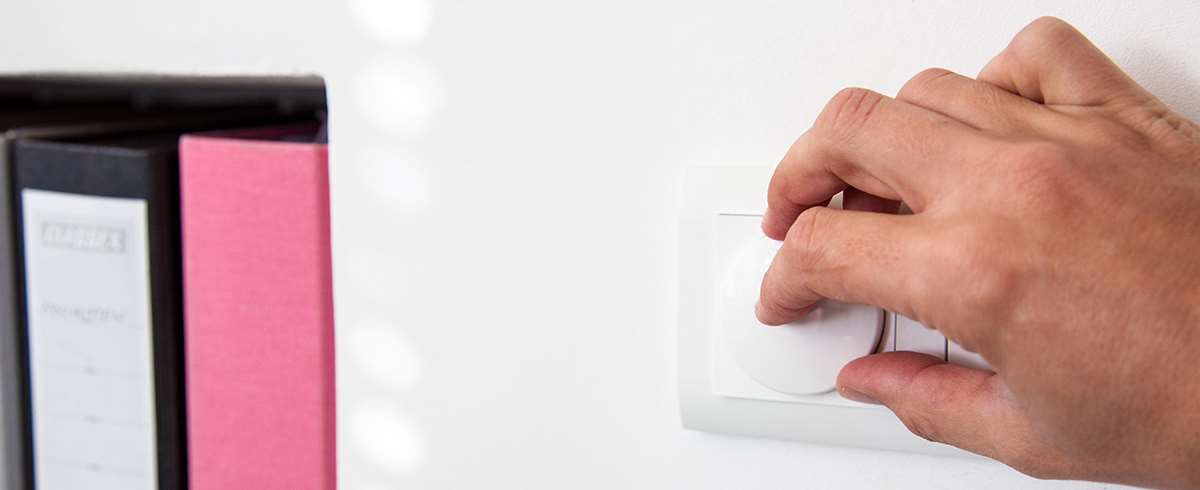 Conclusion:
With the Eco-DIM. 07 you can switch a light on or off remotely and as the name suggests it can also be dimmed. This dimming is done by means of a rotary switch and is nice and smooth. This feature makes it fairly unique because other modules often use a push button.
Another unique feature is that it works with both Zigbee and the Z-Wave protocol. They cannot be used at the same time, but you have the freedom to choose which option works best for your situation.
The dimmer replaces your existing wall switch and you build it here at the back. This makes it invisible and you can also operate it simply via a wall switch. The Eco-DIM supports different switching material, so you can seamlessly connect it to your other switching material.
It works well on the controllers tested by us and it dims beautifully with our tested lamps (Ikea / Philips light bulb).
If I still have to mention a downside then that is the price and that he has no energy measurement. The latter is of course not a major disaster. It costs € 139.95 and this does not make it the cheapest solution.
Zigbee and Z-Wave support
Rotary knob for dimming
Not visible from the outside that you have a smart lamp
Price
No energy measurement
Tested with:
Homey, Firmware 3.0, APP: 3.0.1.417
ZipaTile, firmware 1.1.38
Fibaro HC2, firmware 4,170
Vera Plus, firmware 1.7.2414
Domoticz, firmware 4.10717
HASS, firmware 0.98.2
Philips Hue 2.0
Trust Z1
Ikea
We want to thank Eco-Dim for making this dimmer available:

Place reaction:
Your reaction has been saved. You will be notified as soon as it has been approved.
Table of content
This product is for sale for:
---
Eco-Dim
140
Buy
---