Installation with the Fibaro Home Center 2:
The next controller where we are going to add the Eco-DIM is the FIbaro Home Center 2. This controller only supports the Z-Wave protocol so set the switch on the front of the dimmer to Z-Wave.
The next step is to remove the old switch. Of course we don't want upright hair so we make sure the power is turned off. After this we unscrew everything and screw the dimmer back on according to the enclosed diagram. He uses 2 wire system so you don't have to pull new wires. When you're done, wait a while before turning the power back on and screwing in / closing the whole.
We will first start the adding procedure on the HC2. You do this by logging in and going to your devices. Then click on "add device" and provide the dimmer with power. According to the manual, he should be found immediately, but unfortunately this is not the case. There is another way to start adding and this is to press the reset button 4 consecutively. When I had done this he was found immediately and I see him at my devices. This indicates the dimmer because the LED first flashes and then remains lit.
The final step is to close everything again and enjoy the wireless switching :)
Devices: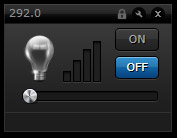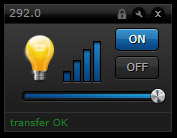 Dimmer and on/off switch
Example scene:
In the example scene I use a light meter and the Eco-DIM. If the light meter falls below 0 lux then I want the Eco-DIM to be switched on.
Table of content
This product is for sale for:
---
Eco-Dim
140
Buy
---