Eco-DIM.10 - Smart LED Dimmer Module - Z-Wave
A review of this smarter Z-wave dimmer.
It is always nice to see that new manufacturers in the smart home market are making good progress and bringing new products to the market. This time we look at the product the Eco-DIM Smart LED Dimmer Module which works via Z-Wave.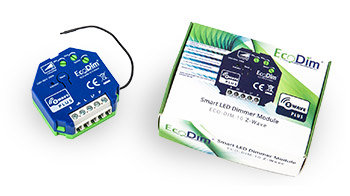 We have made reviews of Eco-DIM products before. These were complete built-in dimmers that can be operated with a rotary knob. The Eco-dim.10 does not have this and can be operated via a normal switch. This switch must be a pulse variant.

You can dim it, switch it on and off and as a bonus you can view your current energy consumption and total consumption.

You install this module behind your existing wall switch. So you replace your (non-smart) dimmer with this variant and you can then operate it via your smart home system. You can also operate it the old-fashioned way, via the switch.

It is about 20mm thick, so make sure you use a minimum wall box of 40mm, preferably a 50mm because then you have more space for your wires.

The great thing about this module is that you don't need a ZERO / blue wire. So it can work with 2 wires. This is nice because not all Dutch recessed boxes have a blue wire.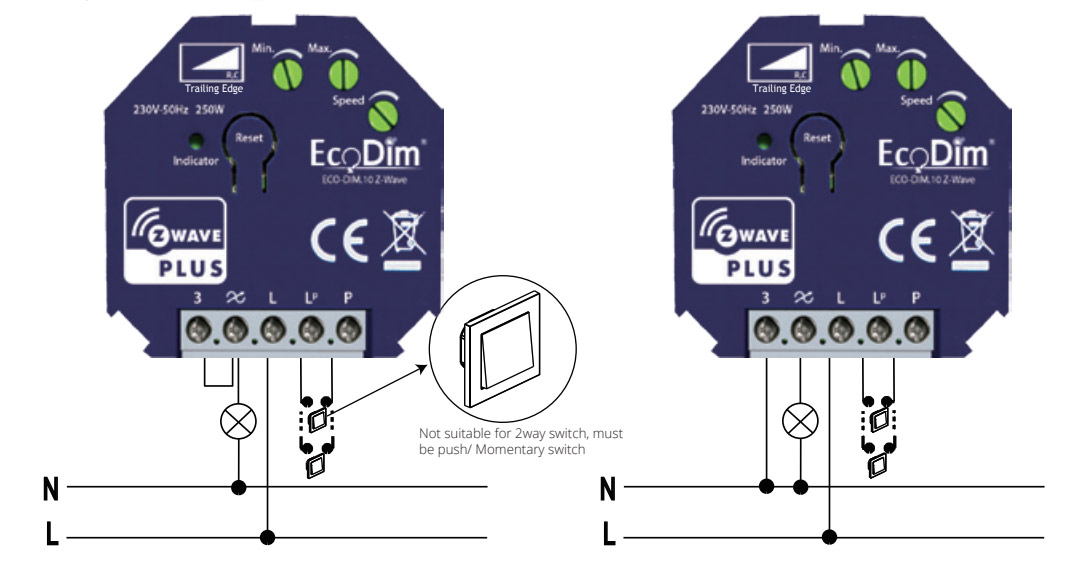 You can connect an LED / halogen lamp of up to 300W to this dimmer. In most cases this should be more than enough. Eco-dim indicates that this dimmer works well with the following lamps:
IKEA (except Tradfri)
Philips
Osram
Megaman
Sylvania
Sencys (Praxis)
Livarno Lux (Lidl)
EcoBright
The following lamps are not well supported:
Pharox
Calex E14, with twisted bar or Gold series
Handson
Smart LED bulbs, such as Hue LED bulbs / Tradfri LED bulbs, etc.
It is for sale for € 74.95.
We will of course test it with various controllers.
What do you get:
- Dimmer
- Instruction manual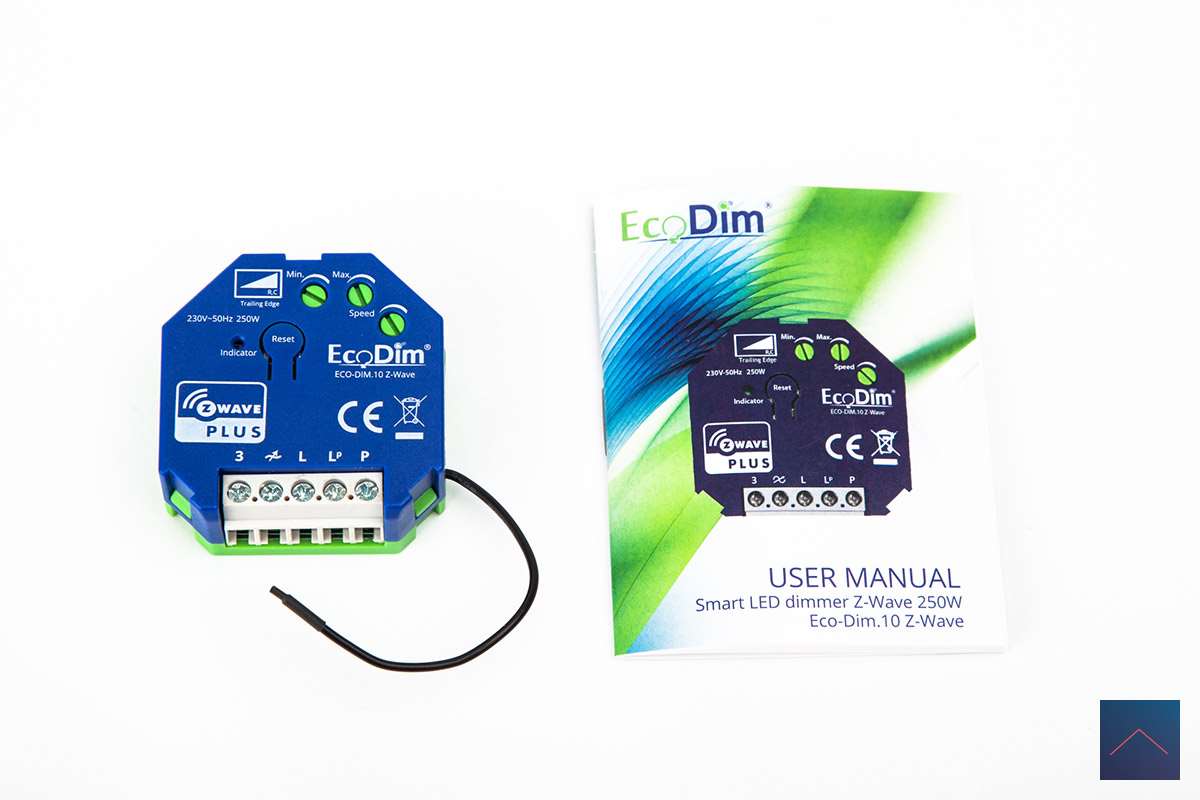 Specifications

:
Brand

Eco-DIM

Voltage 

250W/VA
Voltage
220-240V

Dimmable

Phase cut / Trailing edge / RC / Tronic

IP

Value

IP20

Dimensions

in mm
45.1*45.1*19.8mm

Approvals

CE, RoHS, TÜV Rheinland

Warranty

2 jaar
Suitable pulse switches

:
Berker by Hager
Busch-Jaeger
Gira
JUNG
Kopp
Merten by Schneider
Niko
PEHA

We will install this dimmer on the following controllers:
- Homey by Athom
- Zipato Zipatile
- Fibaro Home Center 2
- Vera Plus
- Domoticz (in collaboration with the Aeon Labs USB Z-Wave stick)
- Home Assistant (in collaboration with the Aeon Labs USB Z-Wave stick)