Eco-DIM.10 - Smart LED Dimmer Module - Zigbee
We are going to look at this smart built-in dimmer that works with Zigbee.
We have reviewed Eco-DIM modules several times before. These are always stable and well built. We are now going to take a look at the Smart LED Dimmer Module - Zigbee.
Eco-DIM is one of the Dutch manufacturers of switchgear. They have also been making smart products for a few years now. They have built-in rotary dimmers in their range, for example.
Because it was seen that not everyone wants a rotary dimmer, a module has been launched that works with a pulse switch. You build this module behind this switch. As a result, it is out of sight and you can continue to use your existing switching material.
This dimmer can be connected with a 2 or 3 wire system. So you don't have to pull extra wires with this module, which makes a difference.
This built-in dimmer works via the Zigbee protocol, there is also a Z-wave variant. You can read the difference between Zigbee and Z-Wave here. The dimmer is 45.1x45.1x19.80 mm in size, this does not make it the smallest, but it should fit with a 50 mm flush-mounted box.
An advantage of this dimmer compared to a smart LED lamp is that there is always power on the lamp. So if you turn off the wall switch, it will turn off the lamp, but the lamp will still be operable via the APP. This is not the case with only a smart lamp and can sometimes cause an annoying situation if you want to switch on the lamp via the APP.
If you have problems with the range of your Zigbee products, this built-in dimmer can help to increase your range. It is in fact continuously supplied with power so that it can work as a "repeater".
A maximum of 300w can be connected to it. If you use halogen or an incandescent lamp. With an LED lamp, a maximum of 250W can be connected.
It is for sale for € 49.95 which makes it very favorably priced.
What do you get:
- Module
- Manual (NL/UK/DE)
- Bridge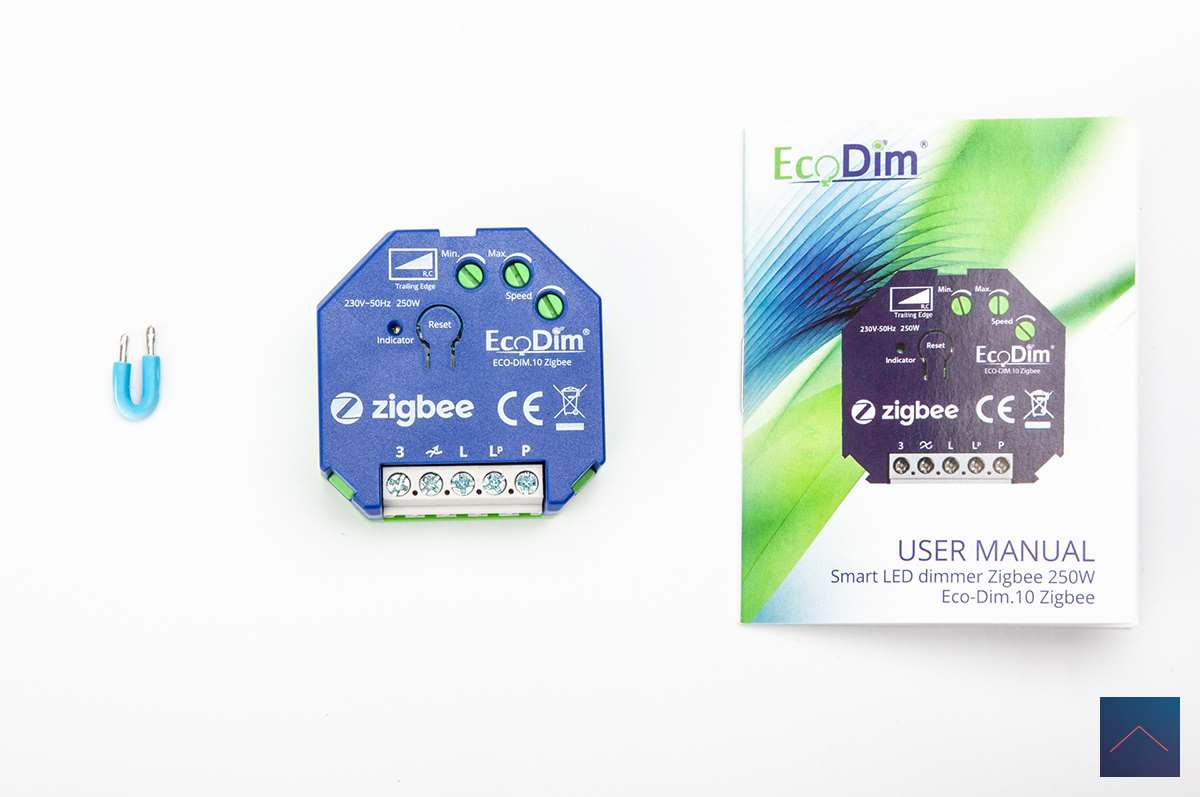 Specifications

:
Protocol:
 
Zigbee

Maximum power

:
 
250W LED
300W

Light bulb

Operation

:
 
Pulsbutton

Dimensions

:
 
45,1x45,1x19,80mm

Weight

:
 
35,4g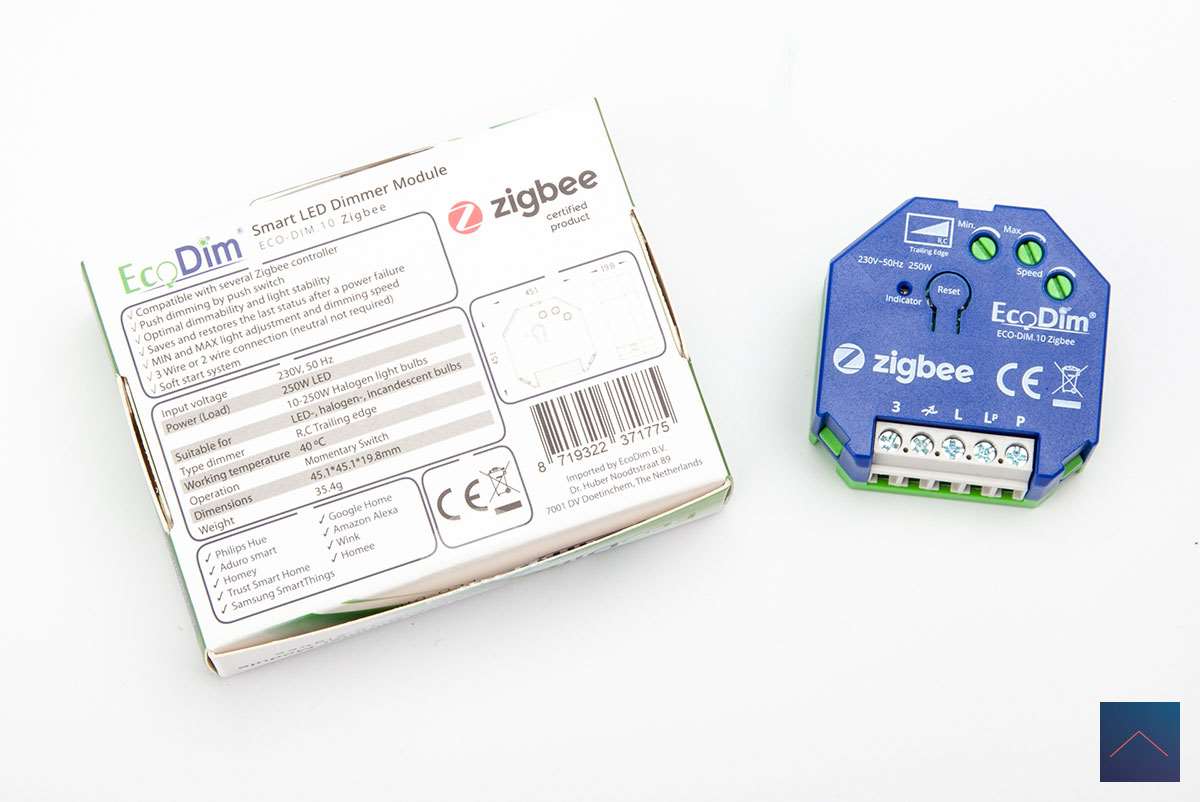 We will install this dimmer on the following controllers:
- Homey by Athom
- Zipato Zipabox
- Phillips Hue
- Ikea Tradfri
- Trust Z1 Zigbee control station
- Vera Plus