Neo CoolCam Motion Sensor v3
We take a look at the motion sensor from Neo Coolcam. This time version 3.
We have already reviewed various Neo Coolcam products. Today it's the turn of the Neo Coolcam Motion Sensor v3. This is a sensor with which you can detect movement. You can use it, for example, to supplement your alarm system or to automatically switch a lamp on or off. It also has a built-in lux meter with which you can measure the amount of light. Compared to its predecessor, it now also has a built-in temperature sensor.
This motion sensor works via the wireless Z-Wave plus protocol and distinguishes itself because it is competitively priced. You can get it for around 20 euros. Those of the competition can easily cost three times as much.
Small, smaller and smallest
With its 45x45x48mm (DxWxH) you can say that this sensor is quite small. This allows you to place it inconspicuously in your interior. There is a small bracket to attach it to the ceiling. This is magnetic, so you can easily hang it in the right position.
It has a detection range of 7 meters and a viewing angle of 110 degrees. The sensitivity can also be set by means of 5 different configuration options. This sensor is powered by a CR123A battery and has a standby consumption of 6uA. According to the manufacturer, the battery should last 1 to 2 years. In practice, this is more like 1 year.

What do you get:
- Manual (English)
- Sensor
CR123A battery
- 2 screws and plugs
- Bracket for hanging
- 1x large double-sided sticker (for bracket)
- 1x double-sided sticker small (for sensor)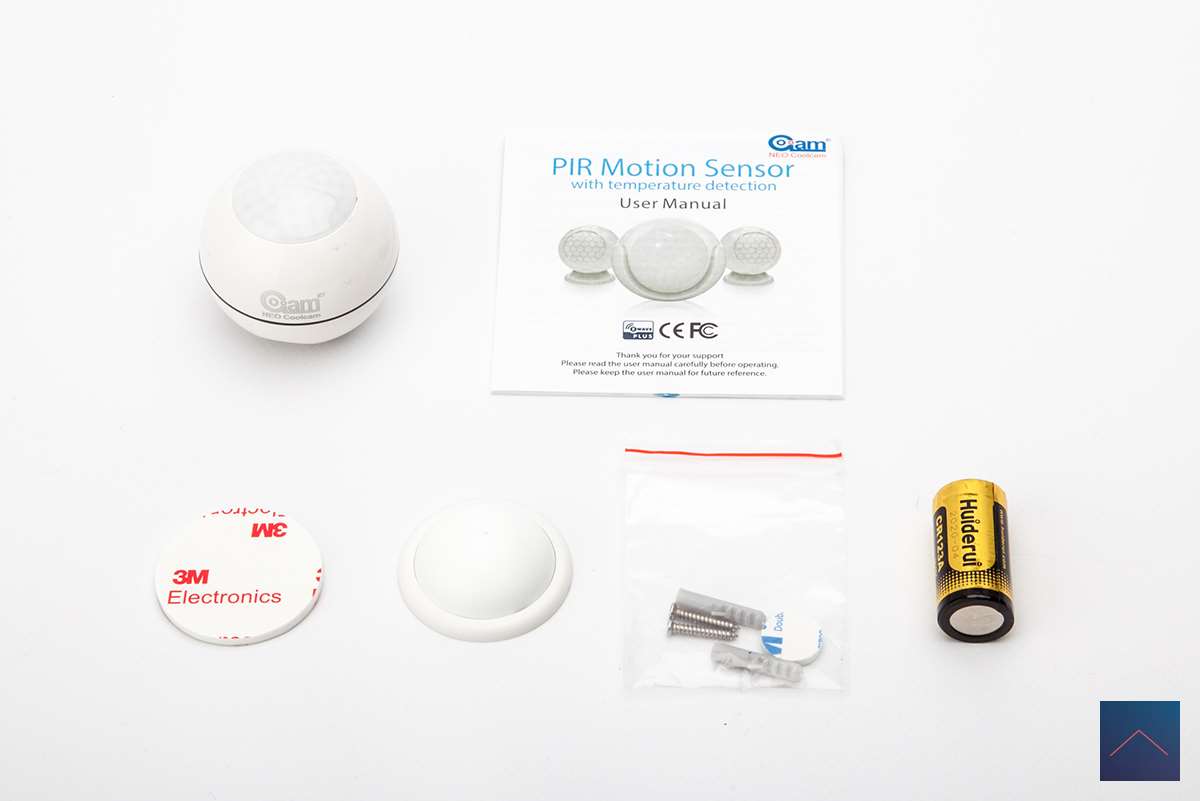 Specifications:
Compatible with 300 series and 500 series
Range: up to 70m outdoors; up to 50m indoor
Radio frequency: 868.4MHz EU
Detection range: 7 meters
Viewing angle: 90 degrees
Power: 1 * CR123A
Standby current: 15μA
Battery life: 1 to 2 years
Operating temperature: 0-40 ℃
Size (D * W * H): 45mm * 45mm * 48mm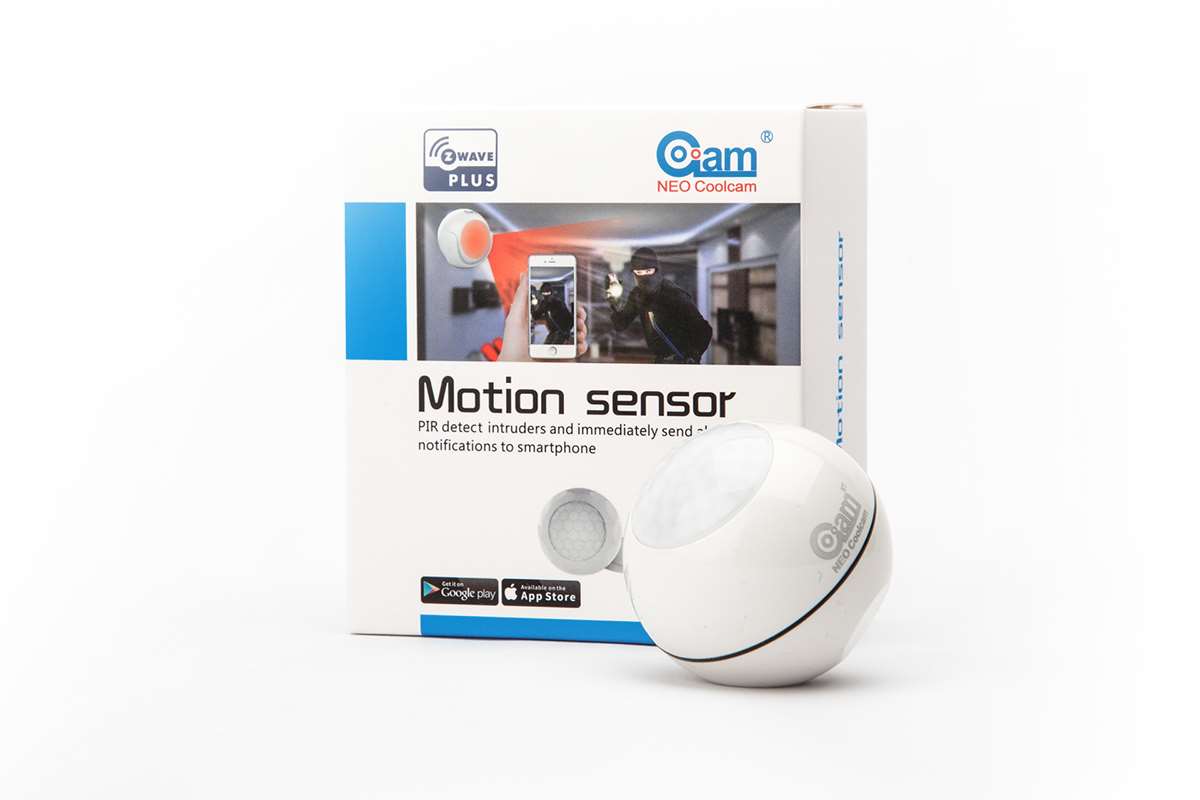 We will install this Motion Sensor on the following controllers:
- Homey by Athom
- Zipato Zipatile
- Fibaro Home Center 2
- Fibaro Home Center 3
- Vera Plus
- Domoticz (in collaboration with the Aeon Labs USB Z-Wave stick)
- Home Assistant (in collaboration with the Aeon Labs USB Z-Wave stick)