Neo Coolcam Repeater
Are you looking for a way to increase your reach? Then read this review!
Neo Coolcam is expanding and renewing its product range. We have already provided a number of products with a review and we still have one left. This is the Neo Coolcam repeater.
We will of course take a detailed look at this device.
Neo Coolcam is a Chinese manufacturer of Smart Home products. They have a decent range of different products. The variant from an intermediate plug to a motion detector. These work with different wireless communication protocols to control the device. They have WiFi, Zigbee and Z-wave variants available.
They distinguish themselves because the products are somewhat cheaper than the competition. They are for sale through our partner or through parties such as Aliexpress.
We digress a bit. Let's go back to the repeater. Because what exactly can this device do? A Z-Wave network consists of smart devices that can receive and transmit. This receiving and transmitting can go directly to the controller. So when motion is detected, it will send a signal to your Smart Home system, letting it know that there is motion. This is a 1 on 1 communication. It could also be that this communication goes through another device. This intermediate device then acts as a repeater.
Now you may be wondering what the benefit of this is. Well, the thing is, Z-Wave has a certain range. It is therefore possible that the distance between your motion detector and your controller is too great. This means that communication with your device cannot be made and the signal does not arrive.
You can overcome this by putting a repeater in between. This increases the range of your motion detector. A repeater is generally a Z-Wave device that works on electricity. For example, an intermediate plug.
Instead of this adapter, Neo Coolcam has made a device that only transmits the signal, and this is the Neo Coolcam repeater that we are going to test.

Z-Wave Plus 700 chip?
As previously reported, this sensor has the new Z-Wave 700 chip built in. This will give you:
- Better reach
- Battery consumption has been improved
- Better security
Unfortunately, there aren't that many controllers that support this yet. But this will change in the future.
What do you get:
- Instruction manual
- Repeater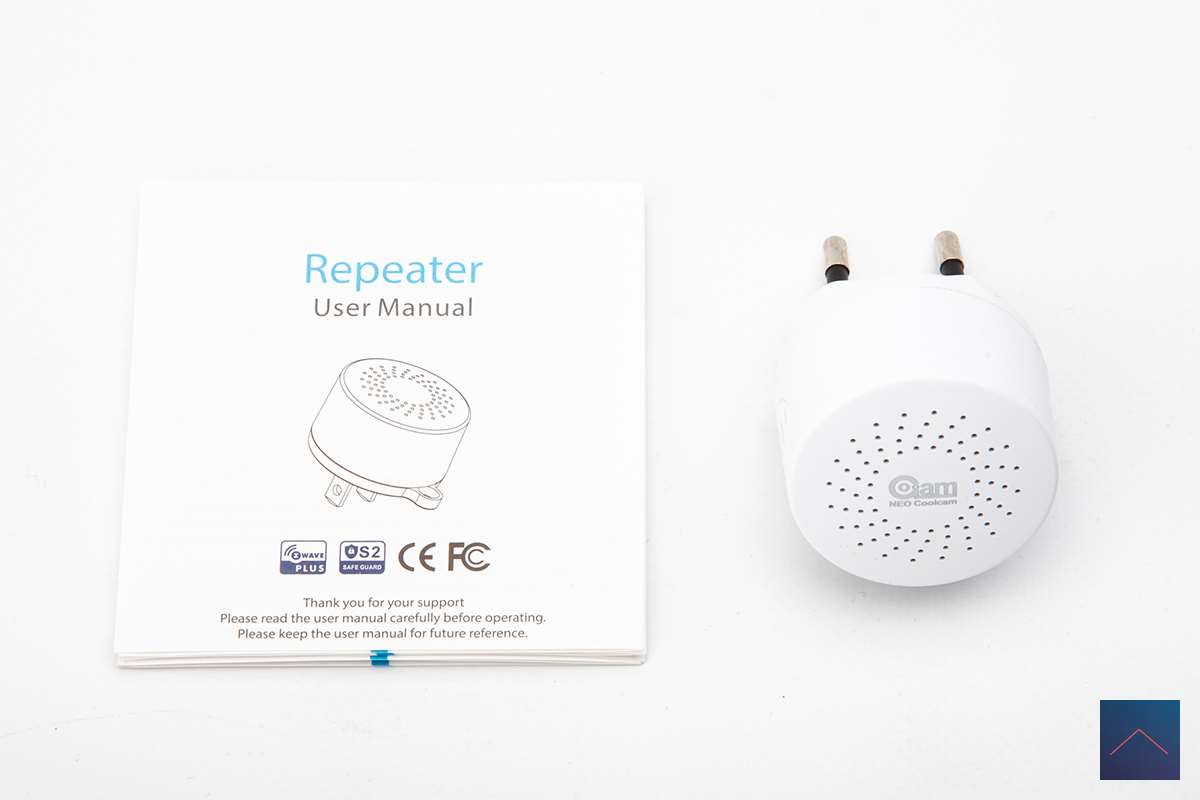 Specifications:
Protocol: Z-Wave Plus
Product number: NEO_NAS-RP01Z1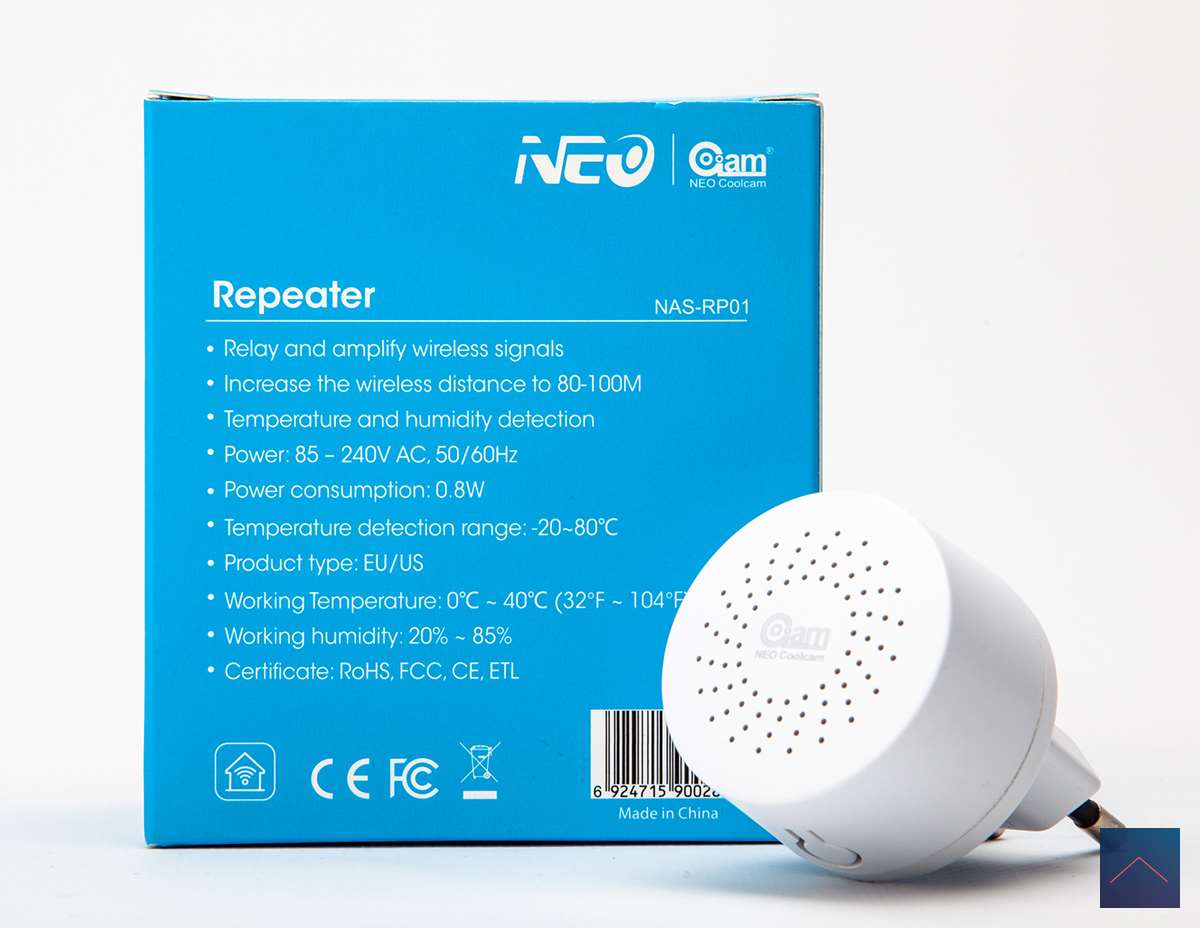 This repeater consists of a plug with a module on it. To get it working, all you have to do is plug it into a power outlet. At the front there are some holes behind which is an LED to indicate the status. On the side is a button to add it to the controller. More on this later.
This device has an extra bonus because it has a built-in temperature and humidity meter. This is of course a nice bonus because if it were just a repeater it would be a bit sparse.
It has a standby consumption of 0.8W, which amounts to about 1.90 per year in energy costs. You can only use it indoors and it has a range of 80 meters.
Table of content
This product is for sale for:
---
Neo Coolcam Repeater
40
Buy
---
;
;