Xiaomi Mi Smart Plug
Reviev of the Xiaomi Mu smart plug which works with Zigbee.
We have received a new product from Xiaomi. This time the Mi Smart Plug which works with the Zigbee protocol. Xiaomi makes affordable smart home products. These products are all well put together and do what they are supposed to do. We have already provided a few with a review; a window sensor, motion sensor and remote control.
An intermediate plug was missing in this row. Xiaomi has had an adapter plug on the market for some time, but it is not equipped with a schuko connection. Because of this you always had to use an adapter. Such an extra layer between your socket and the intermediate plug is of course not very safe. Xiaomi has also recognized this and is with a new plug with a normal schuko connection.
This plug has a maximum connection capacity of 10A (2,300W) which should be sufficient for most applications. If you want to connect a washing machine or dryer to it, I would take a good look at the power because there are machines that require more than 2,300W.
It is plastic white molded and has a square appearance with rounded corners. It is not super small with its 60 * 60 * 58.5 mm, the width and height are not too bad, it is mainly the depth that looks decent. Up to 2 can be in a socket next to each other.

There is more...
At the top of the plug is an on and off switch and at the front an LED which indicates the status. It has an overload protection and is equipped with a protective earth.

What do you get:
- Adapter plug
- Manual (also in English)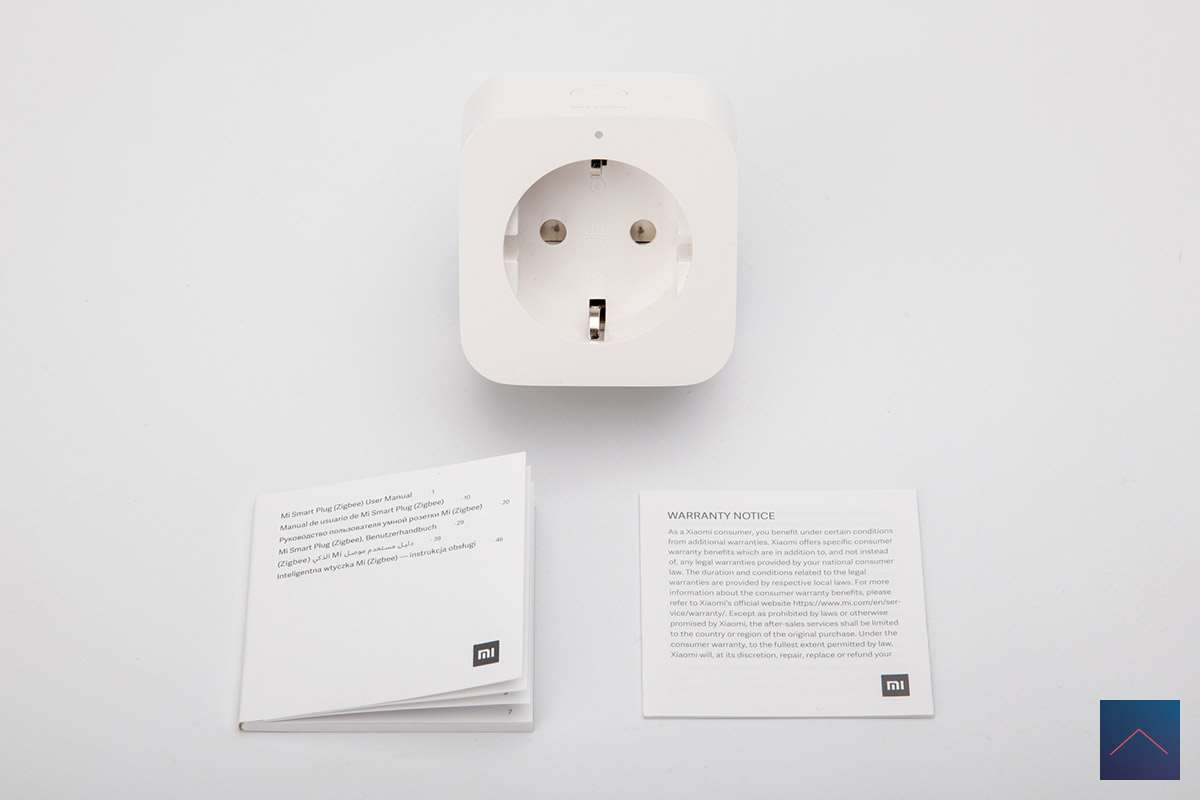 Specifications:
Maximum power

:
 
10A (2300W)

Dimensions

:
 
60x60x58,5mm

Overload protection

:
 
Yes

Wireless

protocol:
 
Zigbee 3.0
 
 
 
 
 
 

We will install this Xiaomi Mi Smart Plug on the following controllers:
- Xiaomi Gateway
- Homey by Athom
- Zipato Zipatile
- Vera Plus
- Philips HUE
- Ikea Hub