Installation on the Homey:
The next controller is the Homey. The Homey is a smart home hub that supports different protocols. Zigbee is also supported and this plug makes use of this. In general, Xiaomi products work very well. We will see if this is also the case with this plug.
We start by logging into the APP and going to our devices. Then we press the plus sign and look for the Xiaomi plug. Various APPs are found so it is not entirely clear which one you should have but you can use the "Aqara and Xiaomi". If you have selected this one, you have to scroll down a bit. If we press through, the APP asks to reset the plug. You can do this by holding the button at the top for 5 seconds. The LED will flash red and then blue. I see that he is indeed found by the Homey.
I get an on/off switch and can see the current consumption and total consumption. The plug also responds quickly to commands.
Flow options:
To create a flow, you get the following options:
IF: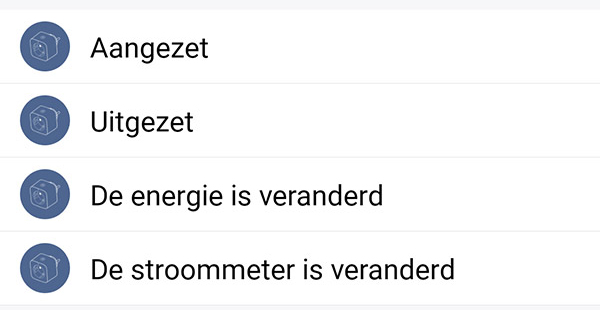 AND:

THEN: