Ikea Wireless Motion Sensor - the cheapest?
Review of this cheap motion detector from Ikea
Ikea has been working hard in recent years with their Smart Home products. They started with some simple lamps and a hub, but the range has now been expanded with special LED strips, remote controls, signal amplifiers and a motion sensor. We will look at the latter in our review.
With this motion sensor you can, as the name suggests, detect movement. Like all motion sensors, it reacts to the temperature difference between the environment and the object. This heat is not visible to the naked eye, but this sensor can detect it and so it can see that there is movement. This is useful, for example, if you want a lamp to switch on as soon as you enter. Or as an extension for your alarm system.
It is powered by two CR2032 batteries which are included. By using this battery, it is nice and compact and you can therefore place it fairly invisibly. No bracket is included so aiming the sensor is a bit tricky. You can attach it to the wall with the supplied double-sided sticker.
"What makes this sensor unique is that it can also be used outdoors, because it has an IP-44 value."
The wireless communication goes through the Zigbee protocol which is of course supported by the Ikea Hub. We're also going to add it to some other controllers.
It retails for €12.99, making it one of the cheapest detectors on the market.

No LUX measurement...or is there?
What you often see with motion detectors is that they have a built-in lux / light meter. This is of course super handy because then you can immediately ensure that a lamp only switches on when it is dark. Unfortunately, the Ikea has not built this, at least that is not entirely true because there are buttons on the background with which you can set when motion may be detected. This is fine in itself, but you cannot set this very accurately and it takes some patience.
What do you get:
- Sensor
- 2x CR2023
- Double-sided sticker for attachment
- Manual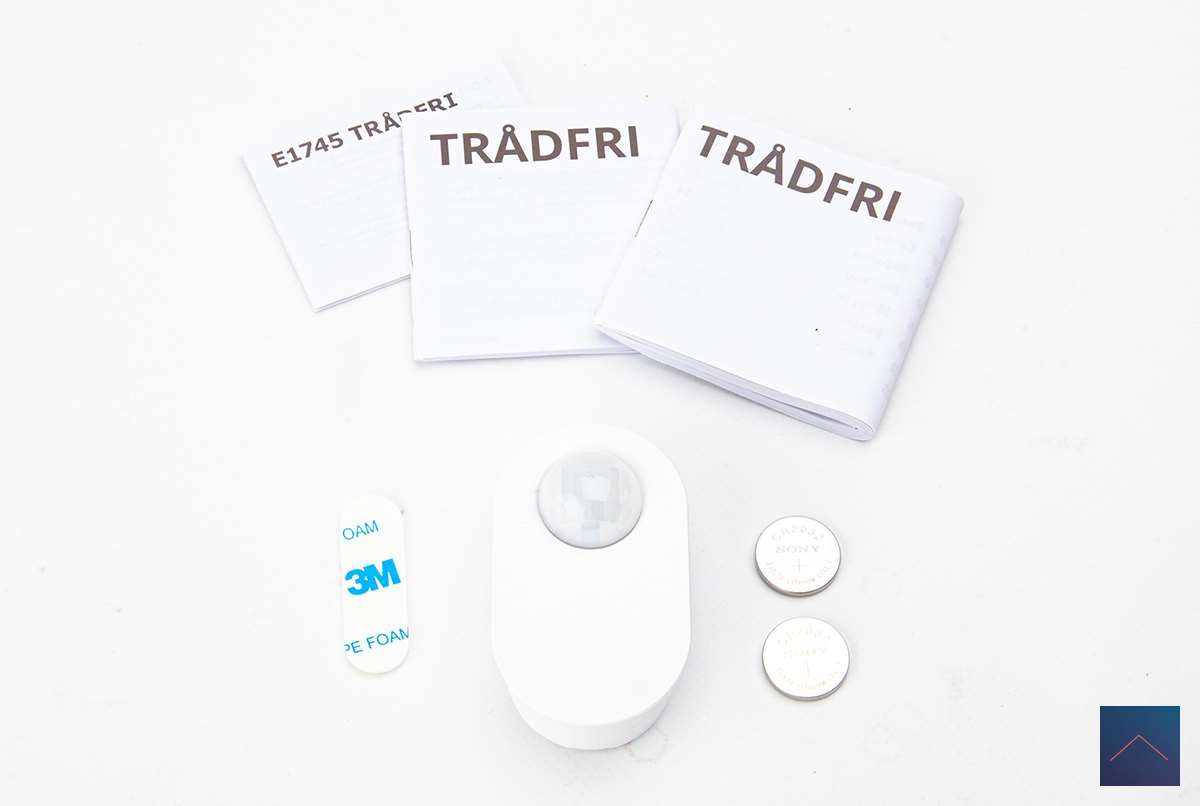 Specifications:
Length: 74mm
Width: 44mm
Height: 37mm
Protocol: Zigbee 3.0
Power supply:2xCR2032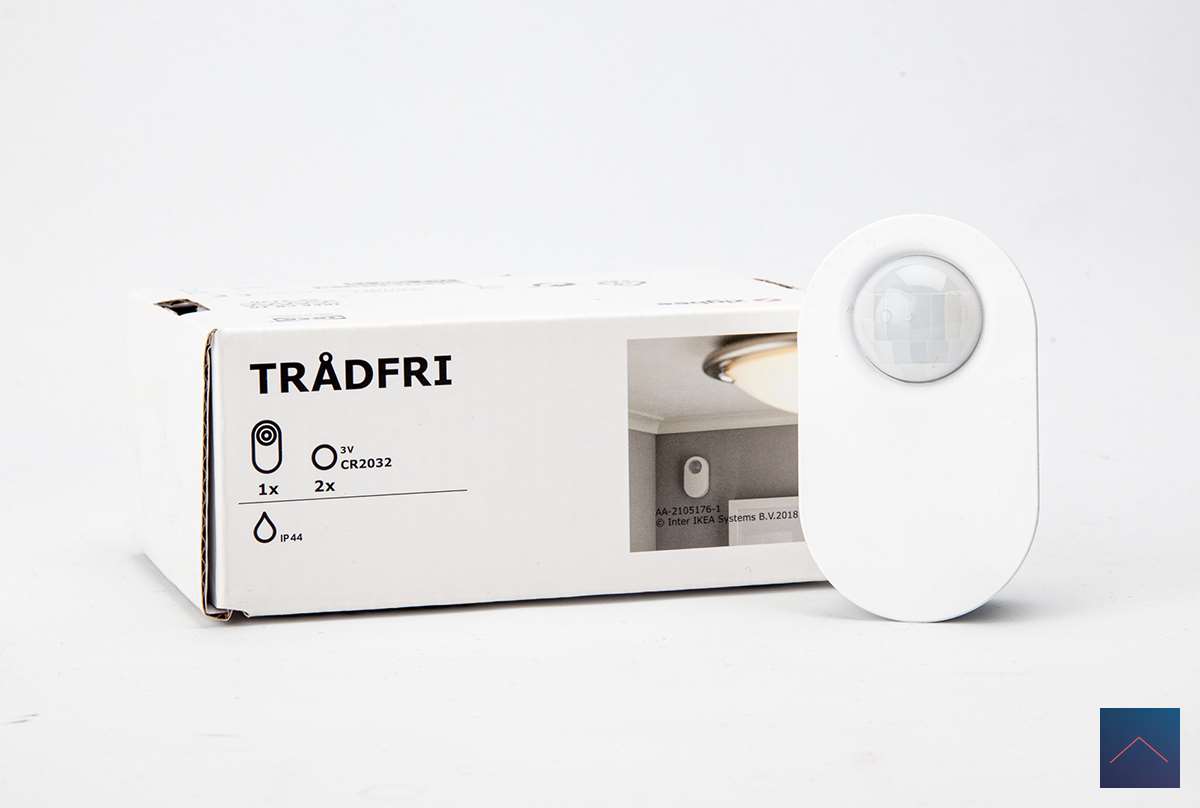 We will install this Ikea motion sensor on the following controllers:
- Ikea Hub
- Homey by Athom
- Home Asssitant (in collaboration with the Aeon Labs USB Z-Wave stick)
- Philip Hue Bridge
Table of content
;
;
Related articles