Ikea Wireless Motion Sensor - the cheapest?

Installation on Homey:
We will also install this motion sensor on the Homey. An Ikea APP is available so installing it shouldn't be too much of a hassle. We first provide the sensor with power by installing the supplied batteries. To do this, you have to loosen the cover on the back and then use a Phillips screwdriver to loosen the cover on the inside.
Now we start the web interface (or the APP) to add it. Click on the plus sign, "new device" and search for Ikea. You must have the one without the gateway, in my case the first one. When we scroll all the way down we see the sensor, we click on it.
It takes a while until the APP is installed and a message appears that we must press the button on the back 4x (within 5 seconds). The LED will flash to indicate that it has been found. After a few seconds (please be patient) we see it appear on the dashboard.
Operation:
You get a motion sensor that of course sends a signal when there is movement. It takes about 3 minutes until he does not register any movement. You can turn on an option to see the battery level, but it does not report anything.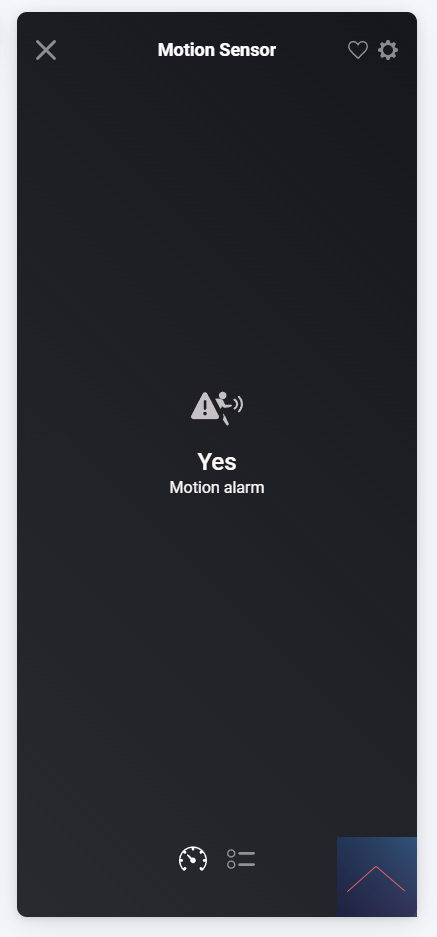 flow options:
You have the following options to create a flow:
IF: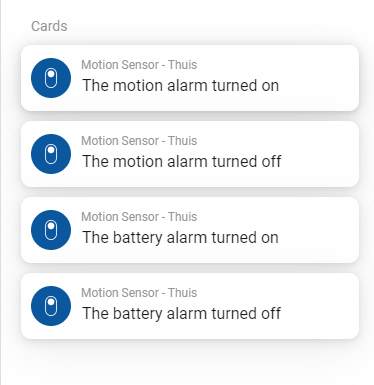 AND: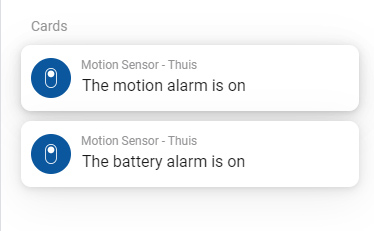 Flow example:
We make a flow that switches on a lamp when there is movement (and it is after sunset).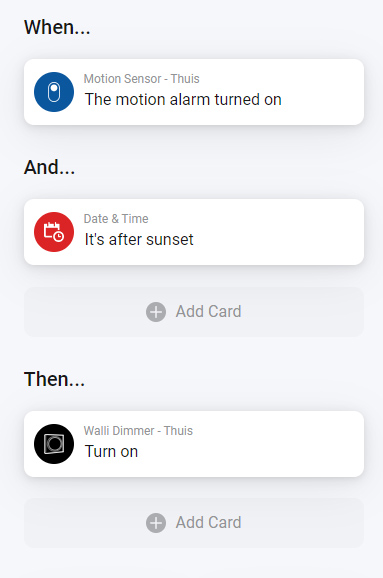 Table of content
;
;
Related articles