Scenes
What makes a home automation system really smart are scenes / rules. With these scenes you can automatically arrange everything in your house. For example, you can ensure that your lights turn on automatically when the sun goes down or that the power is turned off when you leave home.
The Fibaro HC2 has 3 ways to create scenes:
1. Magic scenes
Creating scenes is very simple this way. With a few clicks you can create a rule without programming knowledge. The disadvantage of this way is that you cannot make complex rules. But fortunately the Fibaro has 2 other ways for that.
2. Block scenes
With the "block scenes" part you can make more complex rules. It is based on a drag and drop system. In this way you can make rules fairly easily. In fact, you can make just about anything you can come up with. If you have finished a line, you can switch to the LUA version so that you can view the code behind the line. Great if you want to learn the language a bit.
3. LUA scene
The last possibility to create LUA rules via the programming language. This gives you complete control over your rule and so just about anything is possible. This will not be for everyone, but it is good that this option is in the system. There is also an API that is well documented, and there is a developers website where you can find a lot of information.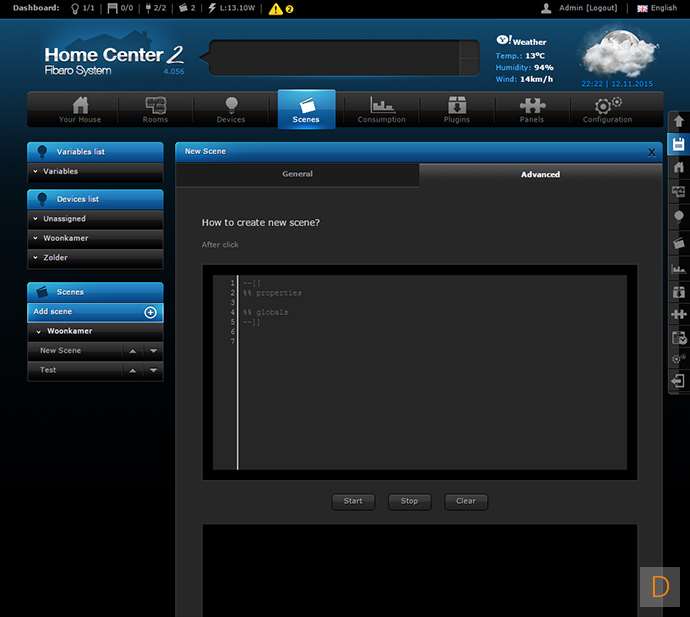 Energy consumption:
Another important part of the Home Center 2 is that you can keep an eye on your energy consumption. In addition, there is a possibility to monitor your temperature. Of course you need modules that support this.
There are options to compare, see totals, the top 5 users, etc. very extensive.
Plugins:
In the plugin section you have the option to add IP devices, for example. You can, for example, add products such as a Samsung TV and your Onkyo stereo. But you can also build your alarm system with this.
More than 180 plugins are available. Unfortunately, there is no possibility for developers to develop something themselves, which is a great pity.
Configuration:
You can find general settings in the configuration screen.
Firmware upgrade:
Fibaro regularly releases new firmware, with new functionalities and support for modules. Usually a Beta version is first released so that users can test, after which a definitive version is released.
In the past this has sometimes gone wrong because some users were unable to get their system up and running after installing the beta. They then had to reset everything and add modules again. So keep this in mind.
Access control:
Here you can create users who may have access to your controller. Unfortunately it is not possible to assign rights to certain parts. You can assign rights to devices, scenes and heating zones.
Backup & Recovery
As the name suggests, you can make backups here and restore them. Great if you make a mistake somewhere by accident. A backup is made of your scenes, rooms and Z-Wave configuration. You can make a backup both in the cloud and locally. Well arranged.
Diagnostics:
In this section, Fibaro has the ability to monitor your CPU, memory, writing space and your Z-Wave section.
Gateway connections:
It is possible to connect multiple HC2s to each other to expand your network range. It is also possible to connect the Fibaro Light.
LAN settings:
Your LAN settings.
Location:
Your location settings, these are also used to determine the distance to your home via your telephone.
Notification center:
Here you can create notifications that you can use for example in a scene.
Z-Wave network:
Your Z-Wave network settings, which contain very extensive options.
Table of content
This product is for sale for:
---
Fibaro Home Center 2
$ 1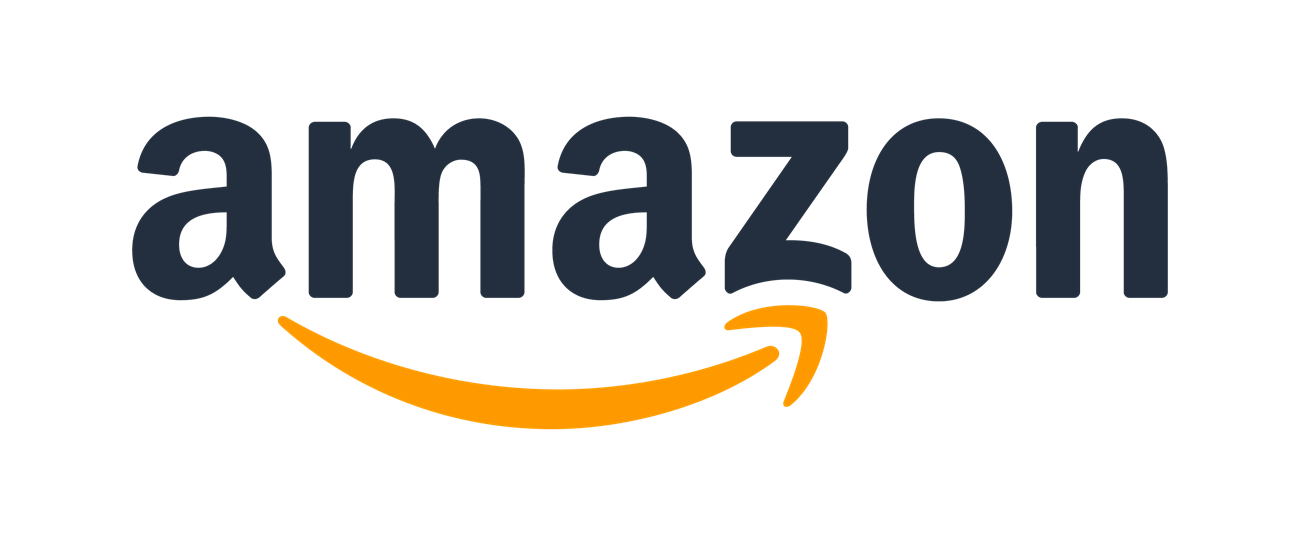 Buy
---
;
;