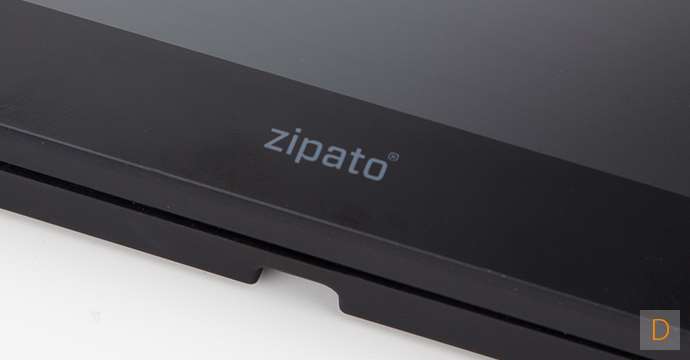 Conclusion:
The Zipabox has been on the market for more than 3 years and you can tell by the ZipaTile. They have now mastered the trick quite well. The whole system is well put together and is now pretty stable.
The extra built-in features are a nice extra. Using the ZipaTile as a control screen may be useful for some people, but your home automation system should work in such a way that you don't need an APP. Unfortunately this is not entirely the case yet, so this is a nice addition to your system.
Both a novice and experienced user can easily find their way with the ZipaTile. The rule creator can sometimes still have a steep learning curve. It would be good if Zipato made an even simpler way for this.
True experts do not have the options to program in ZipaTile, but there is a very extensive API available that is great to program against.
On the ZipaTile you can only use the Z-Wave (plus) protocol and a Bluetooth connection is possible. There is also a version with the extra option to use the Zigbee protocol. If you want to use other protocols, the ZipaBox is more the appropriate controller.
A point of attention is the lack of a backup option. If you crash ZipaTile then there is no possibility to transfer the data (lines / z-wave configuration) to your new controller. The data is still available in the cloud environment, so you can do something by hand. Zipato has indicated this year (2016) to come with this functionality, in addition they indicate that they can transfer something.
You have little trouble with the fact that the ZipaTile has to work partly with the cloud environment. Synchronizing the rules can sometimes be a bit annoying if you have a lot of rules. This sometimes makes testing rules a time-consuming activity.
One of the powerful points of the ZipaTile is its added sensors and inputs and outputs. This gives you a full alarm and climate panel. The gesture (swipe) function is nice, especially if you use it well in your rules.
The ZipaTile is not one of the cheapest controllers. It starts from € 349.00 but if you put this against all features and options, it is actually not that expensive. Certainly if you have to buy all the sensors separately.
Conclusion: Are you looking for a wall control and controller in one that has very extensive options, then the ZipaTile is your friend.
Sensors (6 pieces)
Input and output for, for example, the heating connection
System works quickly and smoothly
Z-Wave Plus support
No possibility for real beginners (flat learning curve)
Cloud environment needed to make rules
Paid options
No google play installed
We want to thank Zipato for making this controller available.
Place reaction:
Your reaction has been saved. You will be notified as soon as it has been approved.