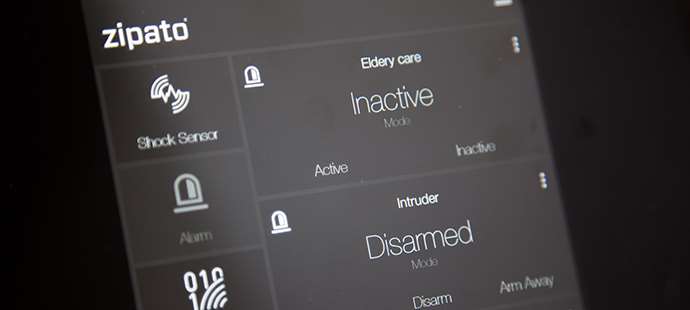 More than just a controller
In addition to the ZipaTile being the Brain for controlling your devices, there are a number of smart things built in.
Alarm:
It is possible to sound an alarm signal via the built-in speaker. There is a choice of 6 different tones. These 6 tones can also be used in the "create rule" section. Because of the built-in battery, it will continue to roar even when the power is turned off.
There is also a shock sensor in the ZipaTile built, so it makes little sense to pull the tablet off the wall. Zipato even has a sound meter built in. So you could also know if the burglar is making a noise.
You can even see who the burglar was through the built-in camera. Sending a snapshot is also an option if you do not have a smartphone.
Alarm panel
A very extensive alarm panel is built into the ZipaTile. With this you can easily create an alarm system.
Key/Touch Pad:
If you have the ZipaTile at home, your keypad will become unnecessary. You can start the alarm panel directly from the home screen. So turning your alarm on or off is a piece of cake.
---
SIP Intercom:
If you have an IP doorbell (which supports SIP) you can add it to the ZipaTile. You can also use it as an intercom. Unfortunately I could not test this myself because I do not have such a doorbell.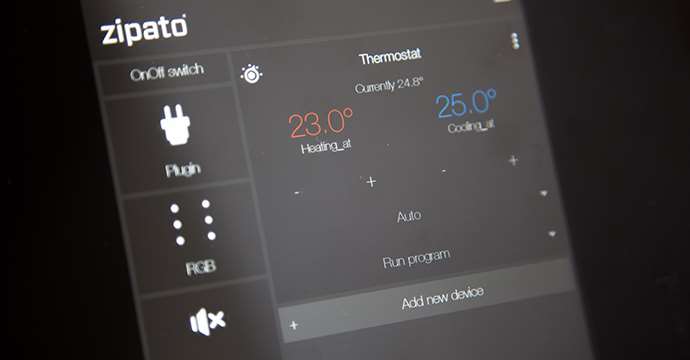 Thermostat:
Due to the 12/24V connection on the back of the ZipaTile it is possible to connect a thermostat.
---
Climatwidge:
The ZipaTile has a standard built-in climate panel. With this you can easily control your heating. I do not use this widget myself, but you can connect your boiler / radiators here and control your temperature.
It is also possible to connect your Nest to the ZipaTile. The nice thing about this is that you only use 1 app and that you can use the absence detection.
---
Control panel:
The ZipaTile is intended as a control panel. To start up scenes quickly, there are 6 invisible buttons next to the screen. You can attach various actions to these buttons, which can be done via the Tablet or via the Rule creator. These buttons are also shown by the built-in LEDs. You can also operate these LEDs via the APP and the rule creator.
Handy use is also made of the "gesture" possibilities of a tablet. You can, for example, start an APP by one tap on the screen.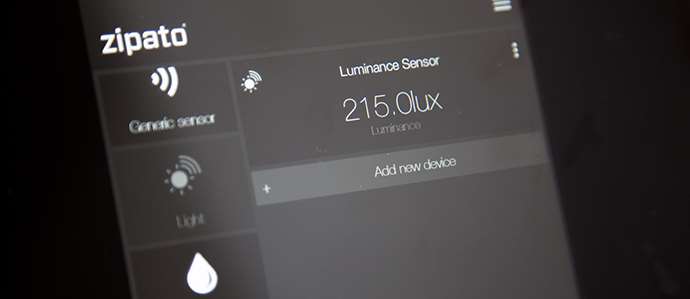 Other items

:

In addition to all the sensors mentioned above, you also have a temperature, air and motion sensor at your disposal.