Rule creator
You can easily create rules via the rule creator. It works with puzzle pieces that you slide together and that are made so clever that they only fit together in one way. On the left you will find the different puzzle pieces.
On the right side you will find the rules that you can easily edit. Below the rules are all your devices and you can create groups.
"Nice and simple to puzzle together"
As mentioned, making rules is fairly easy. For example, if you want lamp x to turn on, then lamp y to turn on, you can easily realize this by making the following line.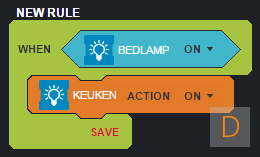 If you want lamp x to turn on after a certain time, you can do this by using the "scheduler" puzzle.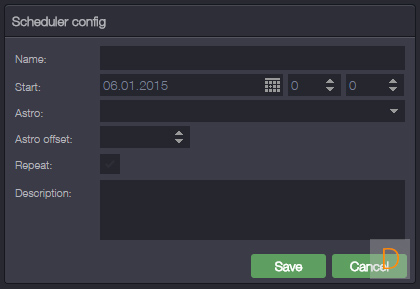 You can also, for example, if lamp x enters into a specific time, that then lamp y also enters.

The above rules are some examples, but the possibilities are endless. For example, you can also set a variable, set a waiting time, send e-mails, make an HTTP request, etc. Below are various puzzle elements:
Control: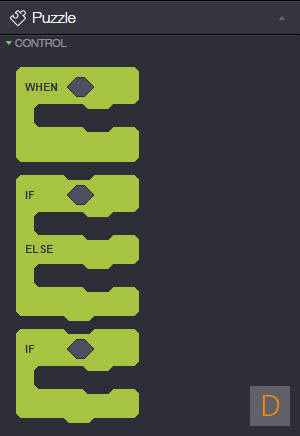 Actions: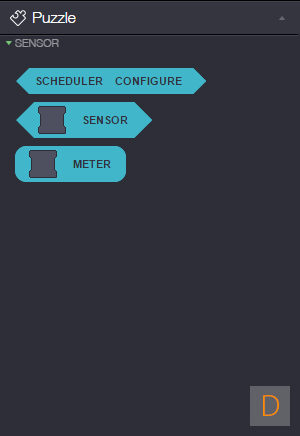 Operator: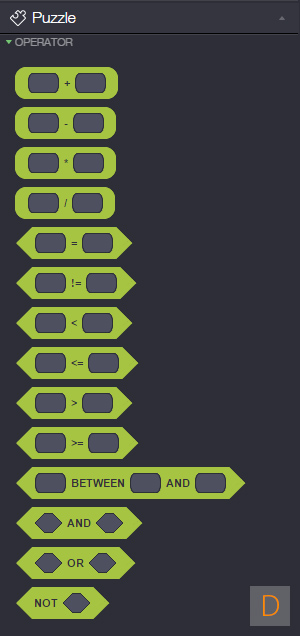 Variables: