Fibaro Walli Controller
This wireless switch can be placed anywhere to activate scenes and control devices. We will provide him with a review.
We have already reviewed several products of the Walli series from Fibaro. We have already covered the dimmer, socket and switch.
Today we look at a new product that has recently been launched: The Fibaro Walli Controller. Fibaro always makes very solid products so we have high expectations. We will of course take a closer look at it.
This controller is a switch with which you can activate scene. Think of it as a kind of remote control with which you can turn on a lamp, for example. It works via the Z-Wave Plus protocol and has the new 700 series chip built in.
Thanks to this chip, it responds even faster and the battery consumption is also better.
No breaking work
You know it, you have made a whole plan for your house where your switches and sockets should be or in an existing house they are already in a permanent place. Now you finally want to buy your dream bed of 2 meters wide and then your light switches fall just behind your bed, so that they can no longer be operated.
Now you can of course break everything open to move it, but that is quite a job and not everyone is handy enough to do it themselves. Then you lose money again a handyman.
With the Walli Controller you don't have to do all this. You can easily stick this to the wall and no power cables need to be pulled. It works with a button cell battery which, according to Fibaro, you can press 7,000 times until the battery is empty. So a lot of click fun.
You can also provide it with a fixed power connection, if you wish.
Endless possibilities
If you have installed a controller (we will go into this in more detail) then you get no less than 8 different options to start a scene/flow. For example, if you go to bed and press the button 1x, all the lights will be turned off, the stereo off, the curtains closed and the heating down. And, for example, pressing 2 times also activates the alarm.
To start a scene you can use the following impression options:
Top button:
Press 1x, 2x, 3x, hold and release
Bottom button:
Press 1x, 2x, 3x, hold and release
The possibilities here are endless.
The Walli Controller is available in 2 colours: anthracite and white, both come with 1 cover frame. If you want to combine it with another Walli product, 2 or 3 cover frames are also available.
It has a luxurious look because no cheap plastic is used. On the outside of the button is an LED ring which you can change color or turn off completely.
It is for sale for around 53.00 euros.
What do you get:
- Walli Controller
- 1/2 AA Battery
- Back plate
- Frame + button
- Double sided sticker
- Power cable for connecting to a fixed power supply
Specifications:
Protocol:
Z-Wave 700 series

Battery

:
1/2 AA CR14250

Colour

:

White and Anthracite

Battery life

:

2 years (max 10 times a day)

Dimensions

:
86x86x20mm

Alternative power

5–24V DC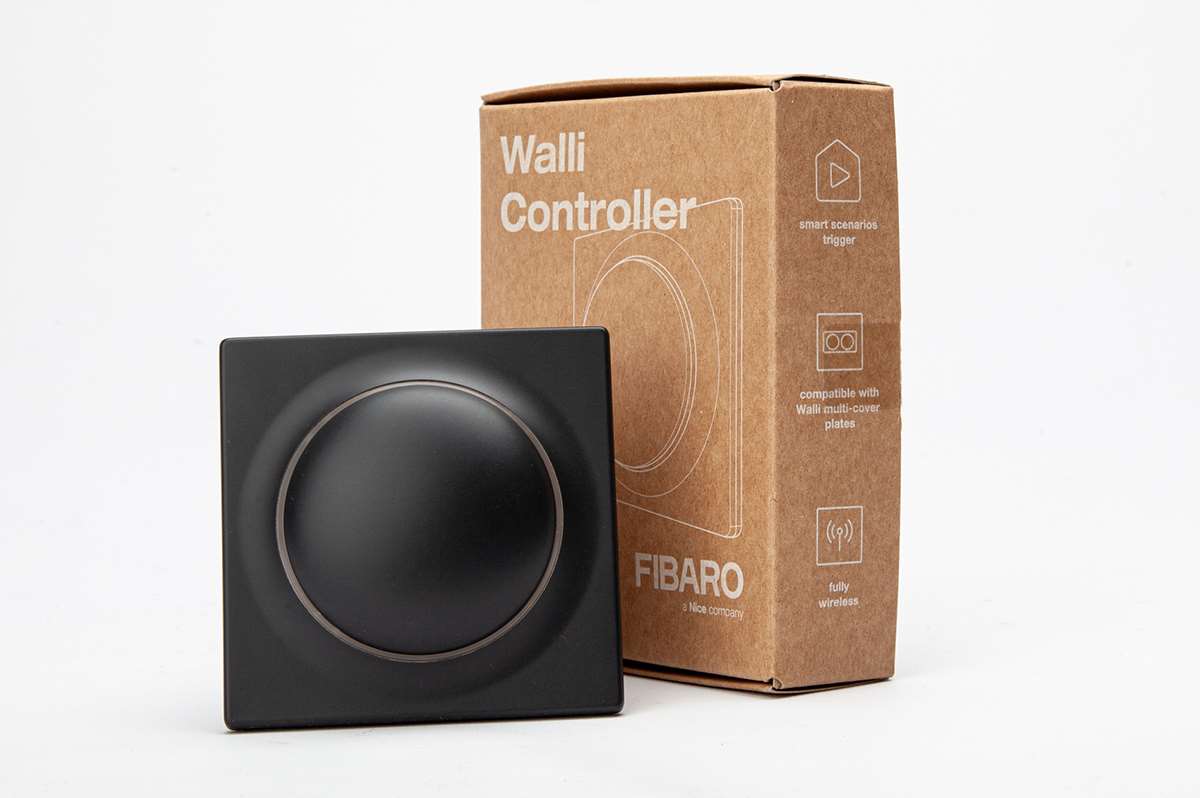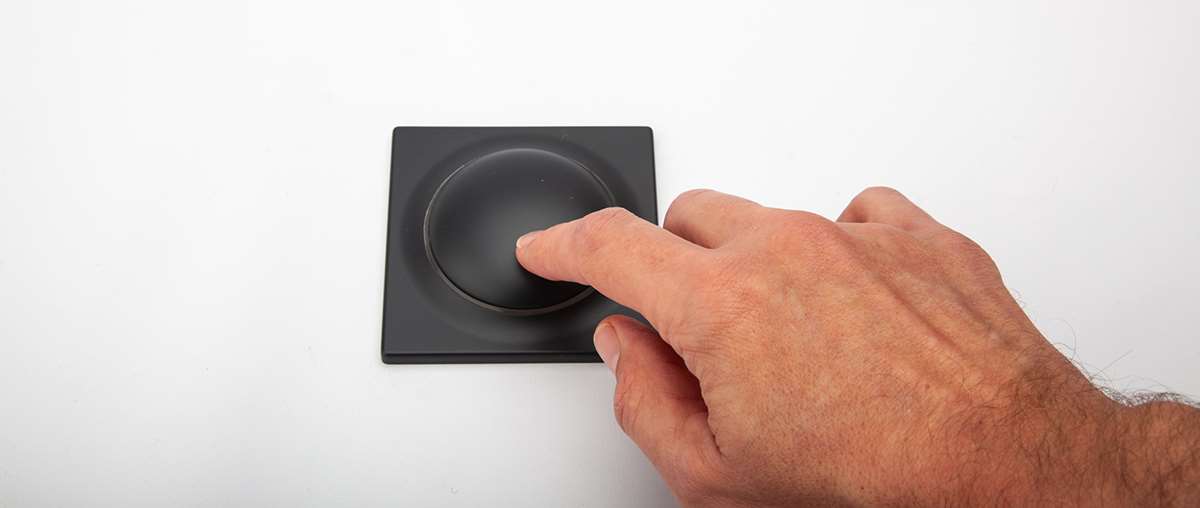 We will install this Controller on the following controllers:
- Homey by Athom
- Zipato Zipatile
- Fibaro Home Center 2
- Vera Plus
- Domoticz (in collaboration with the Aeon Labs USB Z-Wave stick)
- Home Assistant (in collaboration with the Aeon Labs USB Z-Wave stick)
Table of content
;
;
Related articles