Eurotronic Spirit Thermostatic valve - Z-Wave Plus
Control your radiator remotely? Yes, you can with this smart thermostat valve from Eurotronic.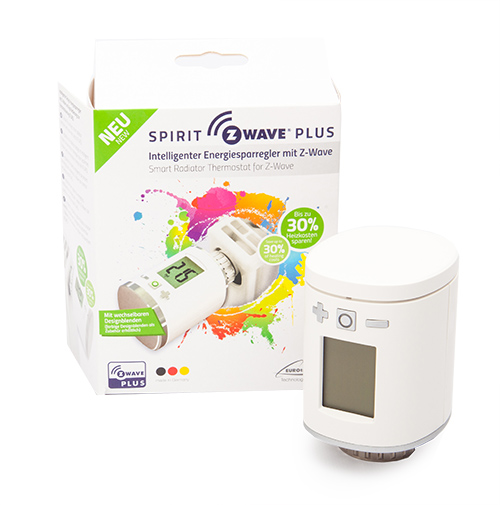 Of course we all want it nice and warm at home. Normally you have a thermostat in your living room that measures the temperature and adjusts the heat requirement accordingly.
This way is fine but sometimes it gets very hot in certain rooms while you are not there. That is of course a waste of energy. Eurotronic has come up with a nice solution for this by making your thermostat tap smart. This means you no longer have to open or close it yourself. This is arranged via your smart home controller.
A nice application is to install it in your bathroom for example. You can set it so that it gets nice and warm in the morning, so you don't end up in a cold room from your warm bed. The room does not need to be heated for the rest of the day. Via your controller you ensure that the tap is opened again in the evening and closes again when you are in bed.
Of course there is a "but" to this example. If you do this in combination with your current thermostat, the heat demand will still be regulated from here. By this I mean that it is necessary for the boiler to be switched on in order for the spirit to be heated. So if it is already 20 degrees below (and therefore does not heat the boiler), the spirit will not get much warmer either.
You could solve this by providing all your radiators with a smart tap. Hereby you have to look carefully at your pipes because they are often connected to each other. In addition, you must prevent all taps from being closed because this would put unnecessary pressure on the system.
The beauty of the Spirit is that it does not continuously communicate with your controller. He has built in the Flirt technology so that continuous communication is not necessary. You might think that he does not respond immediately, but this is the case. In the event of a change, it is implemented immediately.
The installation of this crane is not very complicated. Everyone has to come out of this and you don't have to worry about the water running out of your CV. With the different controllers, I will discuss this further.
The Eurotronic has a built-in temperature sensor. Because of this you know the precise temperature of the radiator so that you can control the whole well. This also immediately has a disadvantage, because this is not the temperature of the room. Fortunately, you can also use an external temperature meter.
The faucet is not very compact and probably slightly larger than your old faucet, but this generally does not have to be a problem. It is for sale for € 49.95, which makes it affordable.
Finally, I want to report that you can give the cap a different color and everything is included to properly install it.
What do you get:
- Adapters incl. Screw for fixing
- 2x AA batteries
- Instruction manual
- Decorative cap (white and gray)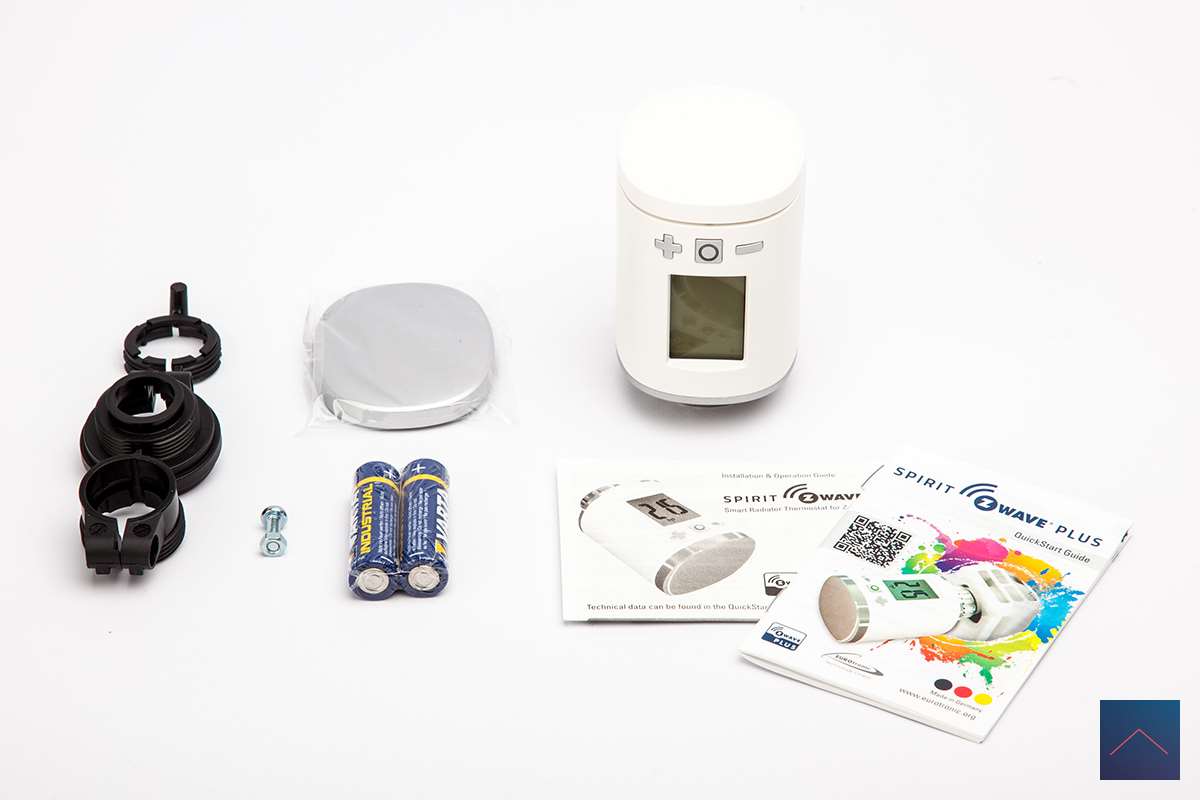 We will install this thermostat valve on the following controllers:
- Homey by Athom
- Zipato Zipatile
- Fibaro Homecenter 2
- Vera Plus
- Domoticz (in collaboration with the Aeon Labs USB Z-Wave stick)
- Home Asssitant (in collaboration with the Aeon Labs USB Z-Wave stick)